Top 5 Technologies To Integrate Into Real Estate CRM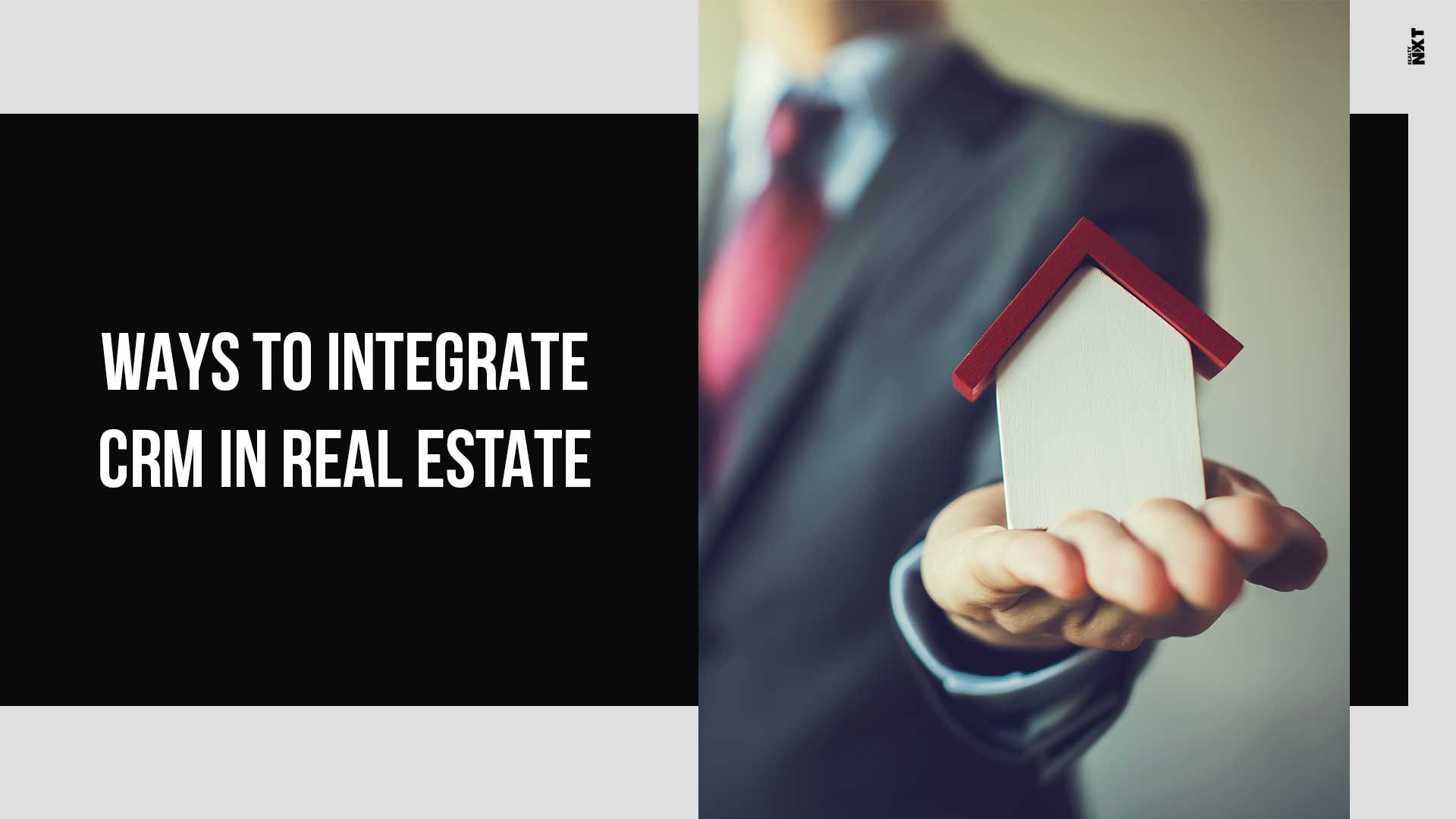 The booming industry of real estate has become highly competitive in the last few years in terms of customer engagement and building brand value to get better sales
As the real estate industry is transforming every day with the use of technology and innovation to make the customer's experience better, the need to understand the concept of Customer Relationship Management (CRM) is becoming crucial. CRM refers to the various methodologies used by firms to systematically manage their interaction with their current or potential clients. Real estate CRM software can help in sales and marketing automation, tracking lead generation campaigns, manage real estate leads, understanding customer analytics and stay on top of the real estate trends. With the increase in foreign investments and entry of big corporates in the real estate industry, developers and agents are trying to use the best technologies to integrate into the real estate CRM.
RealtyNXT reveals some of these below.
1. Templates and Auto Responders
The feature of email templates and autoresponders must be integrated as they ensure that at set regular intervals, leads are involved with the real estate developer or agent throughout their buying cycle. Emails can be triggered by how a visitor behaves on a website such as sending automated information regarding the property that is listed on the website. Such integration ensures better connectivity with potential customers and encouraging them to visit the property site. Some suggested platforms are OctaneGo and MailMarketer that helps streamline communications with customers through the use of autoresponders.
2. Social Media Enhancement
Integrating a technology by which email addresses of potential customers can be used to find out more information about them from sources like Facebook, Twitter and LinkedIn will help developers and agents to connect or send important updates about the projects. Cryolite India Software Private Limited (CISPL) integrates major social media platforms like LinkedIn, Facebook, Twitter and Instagram into the CRM for social media marketing.
3. 24-hour Customer Support
This technology comprises of features like an auto-dialer, call recording, call routing and sales calls which help to enhance sales and drive revenues faster especially during the commencement of a new offer on a project. Also, with the help of recorded conversations, real estate firms understand what the buyers are looking for and what needs to be improved on their end. The customer support dashboard provides a track of inbound and outbound calls, a unique identification number for each lead and how productive the conversation is. Some top call centre software solutions are Avaaz and Ozonetel.
4. Deal Tracking
This helps right from the creation of a deal to the point of closing it. It keeps a track and informs how each deal can be enhanced when to schedule each meeting, what actions must be taken and how a customised plan for each lead can help boost the sales cycle. It gives perfect clarity about how each deal is processing and how fast it can be closed on a positive note. Kapture CRM is one of the best platforms that provides this integration into real estate CRM.
5. Integrating Google AdWords
At a time when the world is always exploring the digital medium, Google AdWords is the best way to gain maximum leads. Real estate developers and agents may customise a landing page when a customer clicks on these ads. The landing page requests particular information from the interested homebuyers and may include links for the contact information of the developers or agents.

ALSO READ: Mistakes To Avoid While Investing In Commercial Real Estate