What Makes Malad A Hotspot For Homebuyers In Mumbai?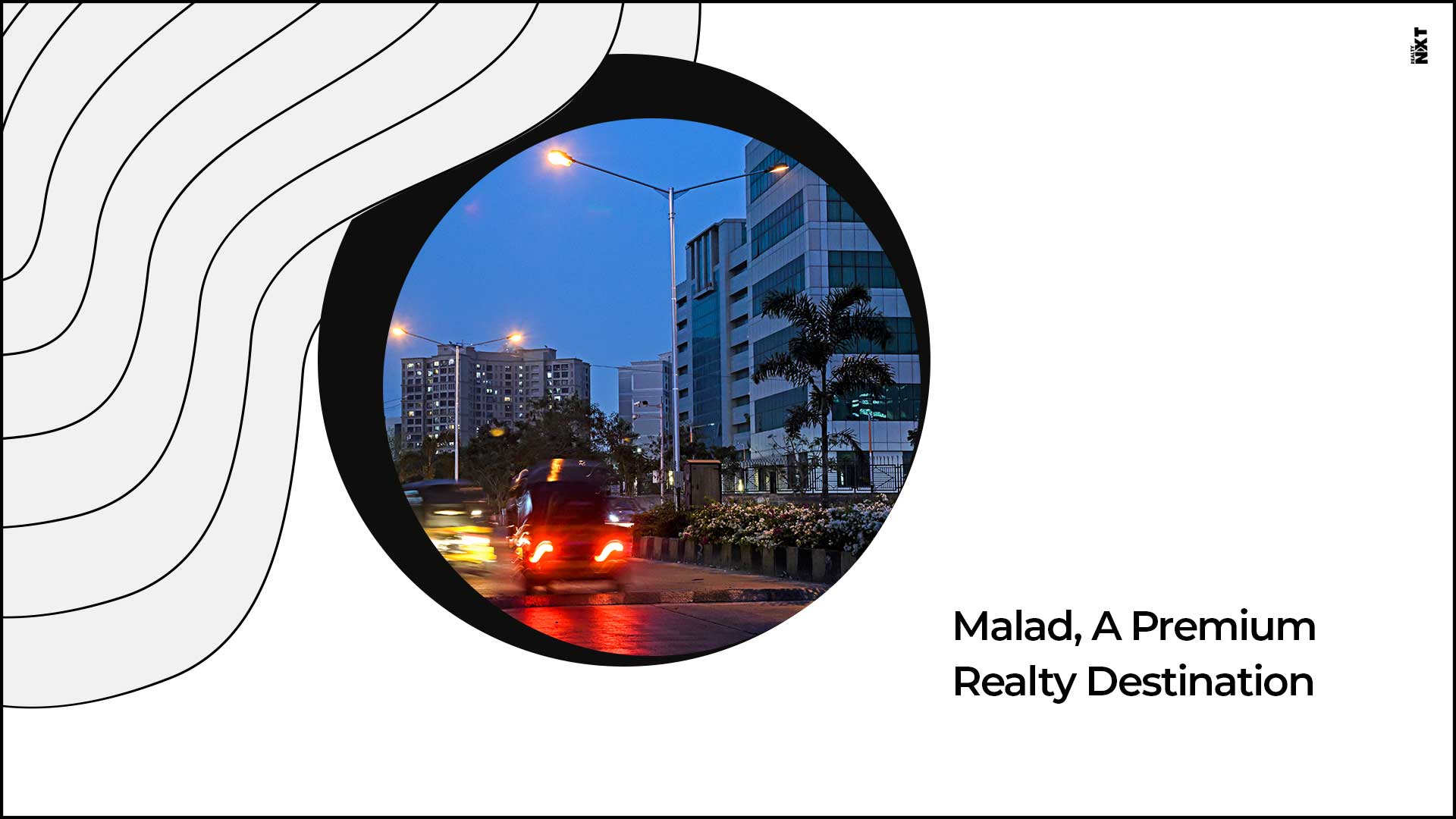 Malad is one of the best areas in Mumbai city to buy a home because it offers the best in terms of location, connectivity and infrastructure
Mumbai's suburban area of Malad has grown in popularity by leaps and bounds in recent times. Mention the best office spaces or malls in the city and the first area that pops in mind is Malad. In recent times, a lot of residential towers have also emerged in Malad. We take a look at what makes this bustling area a hotspot for homebuyers.
The Perfect Location
Malad is located in the heart of Mumbai. Acres upon acres of greenery along with top-of-the-line modern amenities, which include world-class education institutions, state-of-the-art hospitals, wide roads and a huge scope for unblemished futuristic development, make Malad the numero uno choice for both the top builders of Mumbai as well as the crème de la crème of the crowd of Mumbai.
The Perfect Connectivity
A home in Malad means bidding adieu to daily commuting hassles. This is simply because this location offers the perfect connectivity by rail and road. Malad Link Road, Marve Road and SV Road connect the area with all parts of Mumbai effortlessly.
For those who travel by trains, Malad's railway station falls under the western railway line. One can travel to the southern end of Mumbai to Churchgate or right up north to Virar via Malad railway station. Trains here appear at a frequency of 2 to 3 mins maximum.
Future Connectivity
Malad will soon amp up its connectivity thanks to a proposed metro, proposed Coastal Road and proposed Charkop Road. The metro line will be 18.5 km long. It will connect Dahisar West to DN Nagar with Charkop and Malad Metro being two of its stations.
Coastal Road will begin from Marine Lines in the south to Kandivali in the northern part of Mumbai city. Charkop Road will connect Marve Road with Charkop.
The Perfect Infrastructure
Malad has the best in terms of infrastructure. It has every kind of amenity imaginable in close proximity. From the finest restaurants to some of the best and biggest malls of Mumbai (Inorbit Mall and Infinity Mall) to abundant greenery and beautiful beaches like Marve Beach and Aksa Beach.
It also boasts of having the biggest office hub, Mindspace as well as international schools and colleges. The road or waterway that leads to Essel World and Water Kingdom can be reached via Malad.
All in all, Malad will give the homebuyer the best in terms of personal, commuting and professional experiences. So if you're looking to buy a home in Malad, consider visiting Gurukrupa Group's Marina Enclave for an outstanding experience!

ALSO READ: 5 Reasons To Buy A Ready-To-Move-In Home