Top Infrastructures That Will Change Mumbai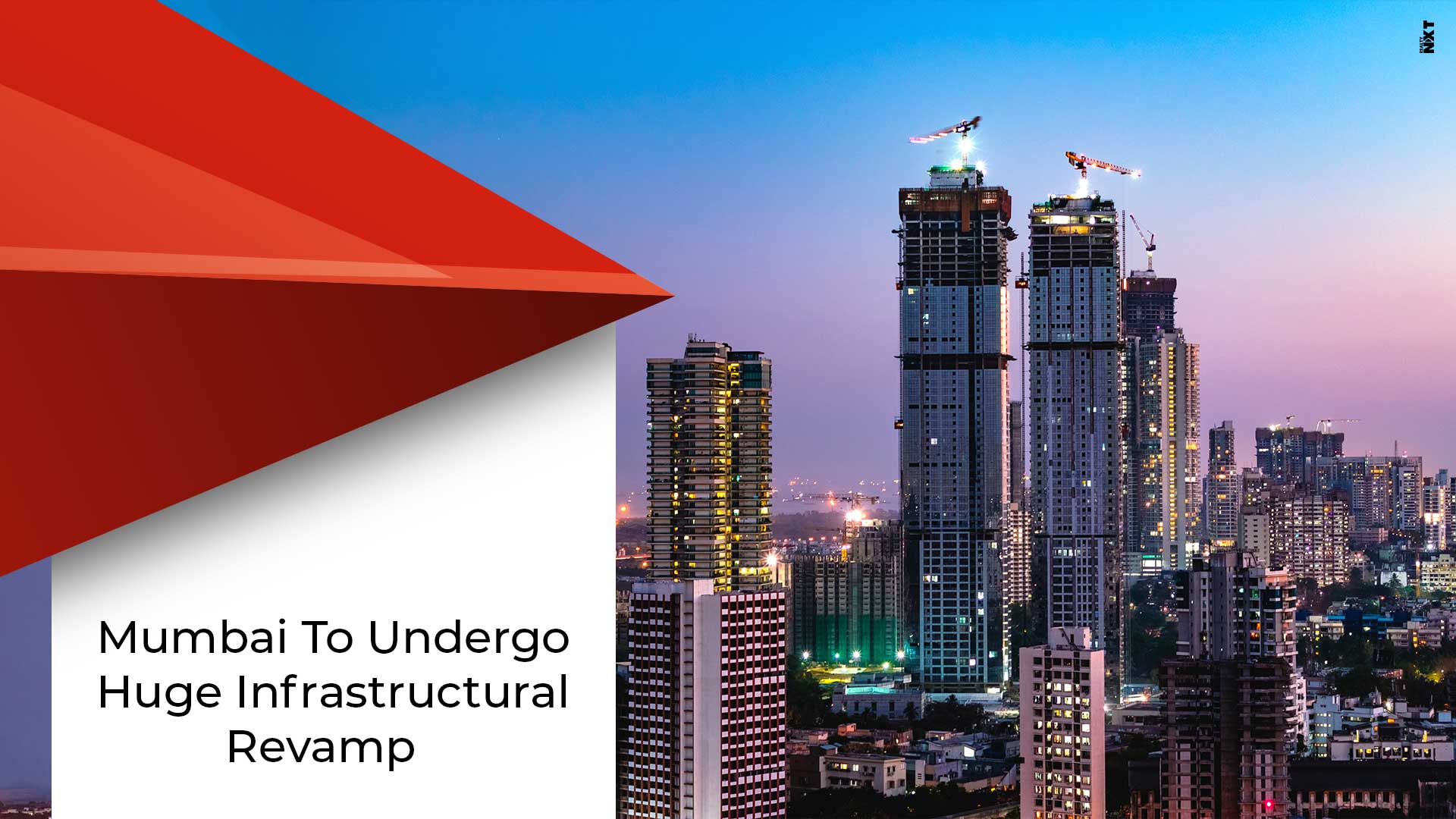 The government has invested around Rs 75,000 crore so far on infrastructure development in Mumbai which is going to transform the way people commute making life easier
Studies reveal that better infrastructure and construction activities provide both direct and indirect employment to thousands of people. In India, around 20 lakh people benefit from such developments. The city of Mumbai is currently witnessing some of the most iconic infrastructure developments that shall not only make it easier for people to travel from one place to another but also increase the foreign investments and establishment of multinational companies in the years to come.
RealtyNXT lists some of the projects that will completely change the face of Mumbai within a few years.
1. Mumbai Trans Harbour Link
Also known as the Sewri-Nhava Sheva Trans Harbour Link, the Mumbai Trans Harbour Link (MTHL) is a 21.8 km freeway grade road bridge that shall connect the city of Mumbai with Navi Mumbai.
Upon completion, it would become the longest sea bridge in India. The estimated cost of this project is Rs 14, 262 crores. The bridge will start from Sewri in South Mumbai, cross the Thane Creek and will end at Nhava Sheva in Navi Mumbai.
The first attempt to build it was made in 2004 but due to undisclosed reasons, it was sidelined by the government. It was successfully started after the fourth attempt. The road will link the Mumbai Pune Expressway to the proposed Western Freeway.
The MTHL will not only help to decrease the traffic in Mumbai but also promote the real estate appreciation at places like Wadala and Navi Mumbai. Also, it is estimated that with MTHL the time taken to travel from Churchgate to Navi Mumbai will be reduced to 20 minutes as opposed to the current 40 minutes.
2. Underground Metro
The underground metro in Mumbai is being implemented by the Mumbai Metro Rail Corporation Limited (MMRCL). The planning to develop this project was started in 2011 and was approved by the state cabinet on 26 February 2014.
This 33.5 km project would be the first underground metro line in the city. The metro will run from Cuffe Parade which is located in the southern part of Mumbai and will end at Santacruz Electronics Export Processing Zone (SEEPZ).
Phase I of this project from Aarey to Bandra Kurla Complex (BKC) is to be completed by June 2021 and Phase II from BKC to Colaba will end by December 2021. Contactless prepaid and postpaid smart cards can be used by passengers to travel and only RuPay credit and debit cards will be accepted.
3. Navi Mumbai International Airport
The Navi Mumbai International Airport (NMIA) is being built at Ulwe Kopar- Panvel. It was first conceived in November 1997 and is expected to be operational from 2023.
The current airport in Mumbai known as Chhatrapati Shivaji Maharaj International Airport (CSIA) is one of the busiest airports and thus the need for another airport was realised. The NMIA will be able to handle almost 60 million people per year. It will also create around 4 lakh jobs and help decongest the single runway of CSIA.
The NMIA will cover an area of 1,160 hectares. This 160 billion rupee project is being executed by Navi Mumbai International Airport Limited (NMIAL).
4. Western Freeway
The Western Freeway which began in 2018 is expected to be completed by 2023. It would be a controlled-access highway from Marine Drive in South Mumbai to Kandivali in the north. A controlled-access highway refers to a highway constructed to be used for high-speed vehicular traffic.
Under this project, four major sea links would be constructed over the Arabian sea to reduce the traffic congestion in the western suburban area of Mumbai. The four sea links are the Bandra-Worli Sea Link (completed in 2009), Versova-Bandra Sea Link (to be completed by September 2023), Haji Ali-Nariman Point Sea Link and Worli-Haji Ali Section. The total length of the Western Freeway would be 30 km.
5. The Navi Mumbai Metro
The Navi Mumbai Metro, which is under construction, is expected to be operational from April 2020. It is being overseen by the City and Industrial Development Corporation (CIDCO).
The foundation of this project was laid on 1 May 2011. Its first phase of construction from Central Business District (CBD) of Belapur to Pendhar started in November 2011. The Navi Mumbai Metro will consist of three rail lines covering a distance of 106.4 km.
6. Delhi Mumbai Industrial Corridor (DMIC)
This will be one of the world's largest infrastructure projects with an estimated investment of US $50 billion. It is being developed with an aim towards expanding the manufacturing and services base of the country.
It is expected that DMIC will be able to generate around 3 lakh job opportunities in the manufacturing, processing and service sectors. It will also triple the industrial output and quadruple exports from this region.
This project is being funded through private public partnerships and foreign investment. Due to its development on a massive scale, the expected time of completion is yet to be confirmed.

ALSO READ: Top 5 PropTech Questions You Must Know Answers To