Top Storytelling Tips For Real Estate Firms On Facebook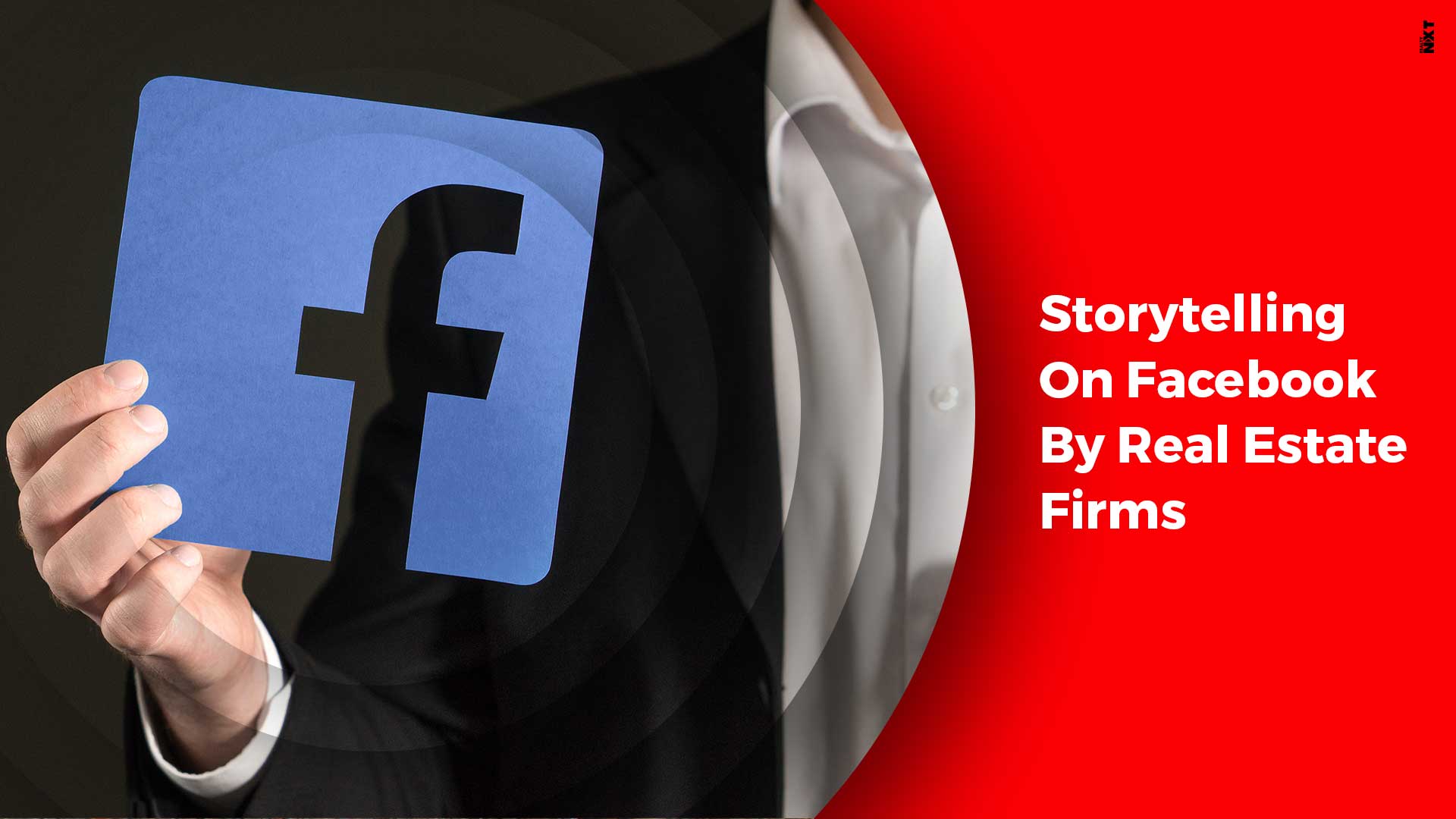 As social media has become an inseparable part of our daily routine, Facebook is now an important means by which real estate firms are connecting with customers through their engaging stories
A recent study by Mediakix suggests that an average person spends 35 minutes per day on Facebook. This means that in this digital age, a real estate firm has various opportunities to develop better connectivity with their potential customers online and boost their sales like never before.
RealtyNXT explains some of the best ways by which real estate firms can tell their appealing stories on Facebook below.
Community Stories
Homebuyers always want to know more about the locality of the projects they are interested in and the developments in its neighbourhood. Real estate firms can make use of this platform to highlight the people and the place surrounding their projects and post stories related to the various events and developments that are happening in that area.
It may be about the renovation of the public park, upcoming schools or activity centres and infrastructure developments. Such stories draw a clear picture of the locality in which the projects will be developed and helps real estate firms to reach their target audience better.  
With over 2 lakh followers on its Facebook page, Tata Housing integrates some of the best community stories for advertising its upcoming properties.
Testimonials and Reviews
This is one of the best ways for potential customers to understand the service of real estate firms and gain trust in them. With pictures of previous customers and their opinions displayed about the projects created by the real estate firms, home hunters get drawn to the Facebook page.
Another interesting way for firms to give a more transparent view of themselves is to post testimonials of their employees who have been associated with them for a long time. It gives customers an insight into how the firms function and grabs their attention on a personal level.
SOBHA Limited's page on Facebook which has over 15 lakh followers, displays testimonials on a regular basis.  
Virtual Tours
Using virtual tours to show some of the best features of the project and the surroundings help in generating curiosity amongst the people. Interested homebuyers want to see the various projects and not just read about it.
Attractive videos with proper music and details regarding the amenities provided help build a good impression. Text information along with the video also clears all doubts that buyers have. Adding details regarding the room's structure, square foot details, flooring and company details make a successful video story.
One of the best examples of this idea is the Facebook page of Rustomjee Spaces that has short videos of their projects.
Brand Stories
Real estate firms can tell their stories through Facebook to establish a personal connection with their audience. Brand stories can include short narratives on how the firm was established, about the founders, how they seek to serve the people, the journey to date, notable events and how as a brand the company establishes itself in the market.
These do not necessarily need to be serious or too formal. With attractive texts and photos, engaging content can be created on Facebook. Prestige Group's Facebook page which has over 10 lakh followers shares interesting brand stories.
Creating An Image Collection
Photos on Facebook are likely to get 53 percent more likes and 104 percent more comments as compared to text based posts. Real estate firms must definitely use images to draw the interests of potential customers.
The carousel ad format which allows displaying a series of images in a catalogue type format for viewers to scroll through is an efficient means by which real estate firms can display their upcoming or ongoing projects to catch the buyer's eye. Firms can display various information along with the images like price, location and number of bedrooms.  The series of images can consist of their previous customers and their respective journeys into the homebuying process. This shall act as a powerful tool to draw more engagement and increase brand equity.
Most real estate firms with a high follower count make use of this type of compelling storytelling about themselves. Some of them are Lodha Group India, Mahindra Lifespaces, Pacifica Companies and Godrej Properties Limited.
ALSO READ: Top 5 Technologies To Integrate Into Real Estate CRM