NAREDCO Seeks Help Of Defence Minister To Solve Problem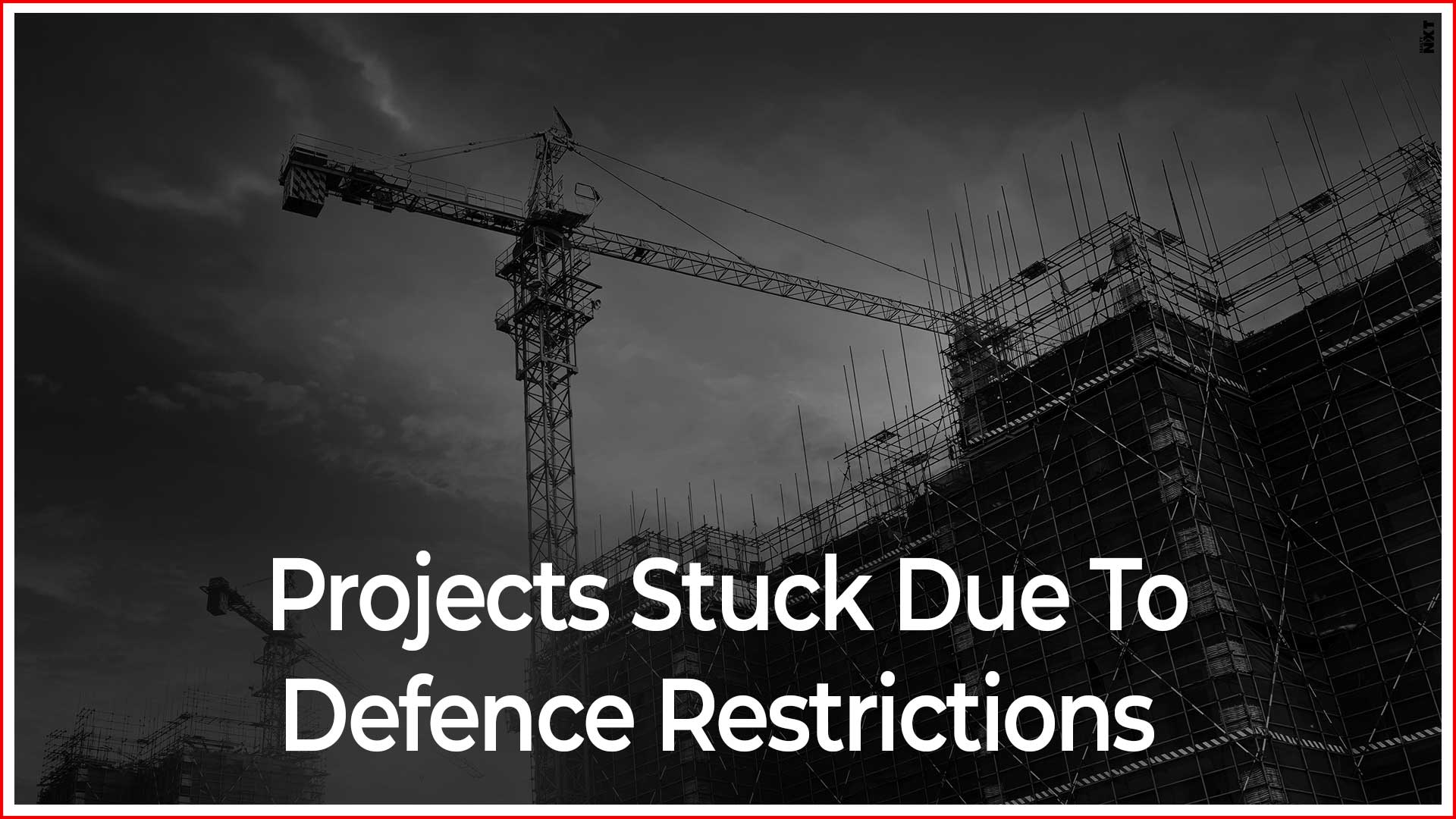 The fate of under construction residential projects in Mumbai remains unknown due to guidelines by the Ministry of Defence
Mumbai's residential projects are facing a very peculiar problem. More than 300 under construction projects are stuck due to restrictions based on the guidelines of the Ministry of Defence (MoD). The Indian Army rules forbid construction within 10 meters of its premises and the Indian Navy does not allow construction activities within a 500-metre vicinity. Seeking a solution for this problem, the National Real Estate Development Council (NAREDCO) has written a letter to Defence Minister Rajnath Singh.
Sources claim that projects are stuck in places like Colaba, Worli, Kanjurmarg, Ghatkopar, Vikhroli, Thane, Kandivali, Malad and Juhu.
NAREDCO Maharashtra's president Rajan Bandelkar has requested Singh for a meeting and asked him to provide clarity in the MoD circular for the restricted construction zones in Mumbai. NAREDCO Maharashtra functions under the umbrella of the Union Ministry of Housing and Urban Affairs (Mo-HUA).
NAREDCO is also looking for a solution to the MoD guidelines issued for No Objection Certificates for any construction near defence areas. The original circular was issued on May 18, 2011 (F.11026/2/2011/D (Lands) by the defence ministry after the controversies over residential buildings named Sukna and Adarsh in Kolkata.
Back then, the defence ministry had issued instructions to the army to take over the de facto powers of the Calcutta Municipal Corporation (CMC). This meant that municipal authorities would no longer be able to greenlight buildings within 500 metres of defence premises due to a threat to national security. The Station Commander would have to issue a No Objection Certificate for such projects.
In October 2016, it was amended and the defence ministry stated that the restrictions would be applicable to 193 army establishments for building proposals within 10 metres from the outer wall.
Bandelkar confirmed the news. He stated that the revised circular aimed to balance security and safety as per the legal rights of the plot owner or society or developer.
"We state that the purpose of MoD has not been achieved. The restrictions up to 10 metres from defence boundary are applicable to Army establishments only and don't work for the Navy. This seems like an oversight," Bandelkar added.
In his letter, Bandelkar has written about how the changes in the guidelines between the Army and the Navy have affected 300 housing projects. "The Navy has rejected so many proposals and even some under construction at various stages of completion," Bandelkar further wrote.
The problem these projects face is that they have been greenlighted by the BMC but not by the Indian Navy. Until and unless a solution is provided, their fate remains uncertain.

Source: Mumbai Mirror
ALSO READ: Real Estate Developers Want Lower GST On Raw Materials