Top 10 Real Estate Developers In Delhi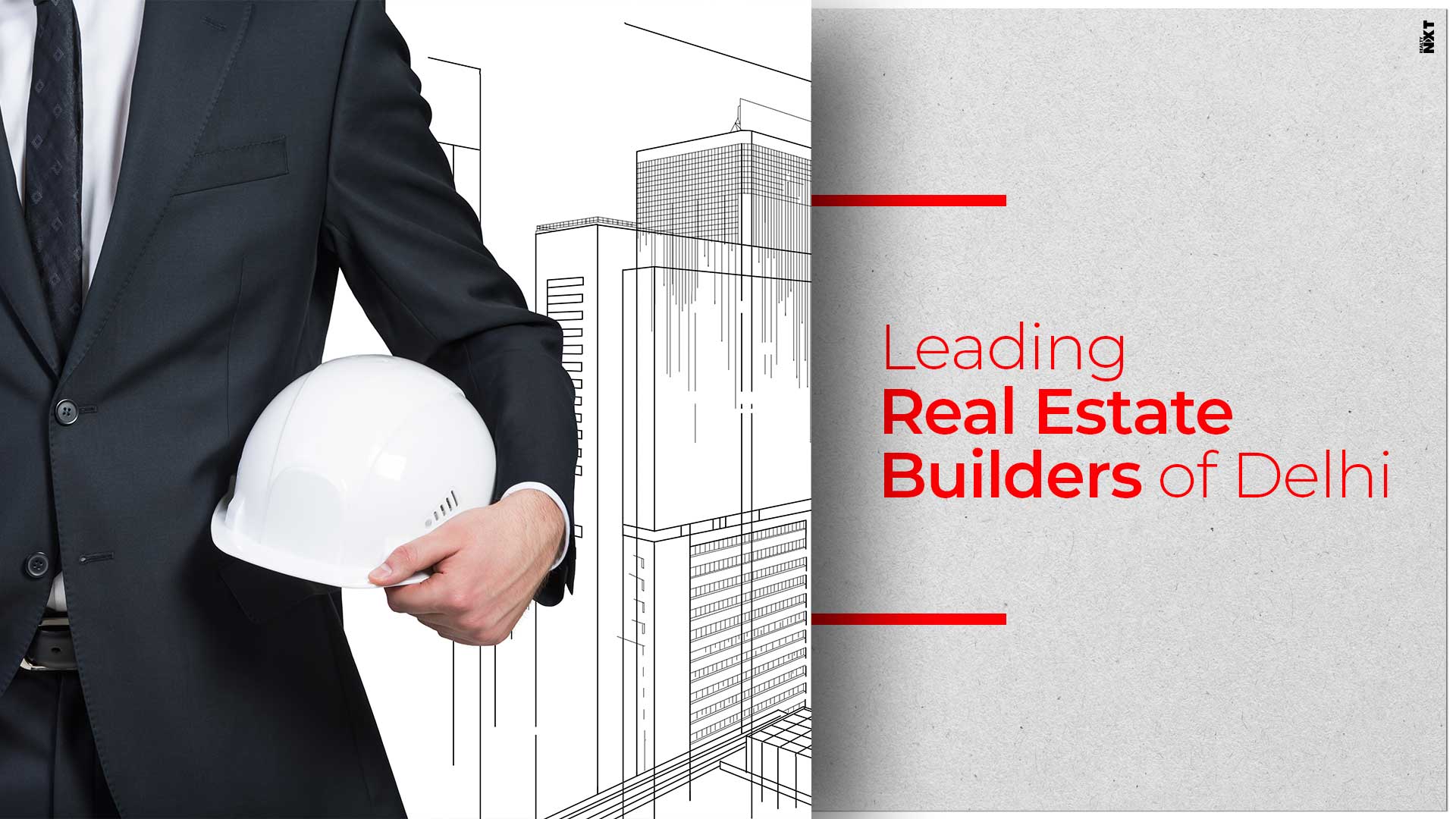 Since the implementation of RERA, GST and other reforms in the regulation, the real estate industry has witnessed a remarkable change in it's functioning and growth in the market.
With India achieving new heights in numerous sectors, including real estate, it is flourishing at a considerable rate. Delhi is one of the most populated cities in India and the demand for properties there is rising each passing day.
RealtyNXT has compiled a list of top builders in Delhi for people who are on the lookout for better homes or commercial spaces.
1. DLF Limited
DLF is one of the renowned companies of India with over 70 years of a proven track record of providing the ultimate and sustainable services combined with innovative techniques. After expanding its work over 22 colonies in Delhi, today it has established a strong presence over twenty-four cities in India. They have made their name as one of the trusted and biggest builders in the country.
DLF Limited was honoured with one of the most prestigious awards, the Golden Globe Tiger awards in 2019 for their great work and their hold in the real estate industry. At the end of 2018, DLF became the only company globally to receive 11 Sword Of Honour awards in a single year.
2. Raheja Developers
Raheja developers are one of the fastest growing organisations in the realty sector. It was started in the year 1990 by Mr Navin Raheja. In their journey of 20 years, they have become the first and prior choice for home buyers and property buyers. This company has achieved several heights of success each passing year by developing projects all over India. It has over 60 million sq. ft. of land in hand with projects spanning over 1000 acres, including both commercial and residential projects.
Raheja developers were amongst one of the first developers to get maximum projects registered under RERA. They have been delivering premium level commercial and industrial spaces with the aim of re-defining the Indian real estate industry. Over the years, the company, as well as their chairman, have been presented with some of the prestigious awards like the Industry Honour award, Green Man awards, etc.
3. Unitech Group
Unitech Limited started in 1971, is India's one of the big real estate firms. It has made a name by constructing every type of property from villas, apartments, offices, retail spaces to schools and clubs. It is known for developing big and well-known infrastructures like Cyber Park, Signature Tower, Unitech business park, Metro walk in, The Great India Place and some other properties.
Unitech was the first real estate developer to have been ISO 9001:2000 certified in North India. This company has been ranked 13th globally as per a survey conducted by the business world.
4. Parsvnath Developers
In the last twenty years, Parsvnath has achieved great success and become one of the leading multi-faceted real estate organisation in the country. This company's aim is to create architectural marvels using state of the art material.
Parsvnath developers have expanded their business over 41 cities in 15 states of India. They have attained success by building almost everything that comes under real estate like residential spaces, state-of-the-art office complexes, affordable housing, luxurious, shopping malls and hypermarkets, posh hotels, futuristic multiplexes, and ultra-modern IT Parks and special economic zones. This is the best choice for people who are looking for a quality lifestyle.
Parsvnath is the first real estate company to be integrated with ISO 9001, 14001 and OHSAS 18001. In 2018, this company was honoured with the Best Upcoming Commercial Project and Best Upcoming Affordable Housing awards.
5. Emaar India
Emaar is one of the big names in the real estate world, globally. They are a very well named and valued real estate company. Coming with out of the box designs and brilliant engineering, Emaar has achieved remarkable success in just 22 years.
In India, Emaar started its business in 2005. This company has achieved a big success and great name by building the world famous Burj Khalifa, the world's tallest building and Dubai mall, the world's largest shopping mall. They have built over 11,500 residential and commercial units in cities like Gurugram, Delhi, Mohali, Lucknow, Jaipur, Indoor and Chennai.
Currently, Emaar India's 8,500 units are under development. They have won several awards like Developer of the Year – Residential award from ET Now, DNA Real Estate and Infrastructure award, 9th Realty+ Conclave and Excellence Award, etc. for their pioneering work and iconic projects.
6. Omaxe Group
Achieving a great name in 27 cities and 8 states of India, Omaxe become one of India's trusted real estate company. This company was started in 1987 and until now they have delivered more than 110 million sq ft of space.
They have built Integrated Townships, Hi-Tech Townships, Group Housing, Shopping Malls, Office Spaces, SCOs and Hotel Omaxe. They are currently undertaking 36 real estate projects consisting of 11 group housings, 16 townships and 9 commercial malls, office spaces and hotels. In 2018, this company was honoured with the Development of the Year award for their project Omex New Chandigarh at 10th Realty award.
7. Ashiana Housing
Aashiana housing is one of the leading real estate developers in India currently. It was established in 1979 by Mr.Om Gupta.
Aashiana housing changed the construction process by giving top quality construction to middle-class people that fit their budget. They provided amenities like manicured lawns, an expanse of greenery, children's play areas, swimming pools, clubs, a calendar of social activities for the whole family, and a full roster of maintenance services. Because of their work and philosophy, this company became favourite amongst middle-class home buyers.
Ashiana Housing was listed second in the North Indian Best Practices Leadership chart after Godrej Properties, a silent yet a big player in that region.
8. The Antriksh Group
The Antriksh Group was initiated in 1986. They have delivered more than fifty projects across India and earned a great name in delivering projects on time making them a trusted brand among people. They believe in innovative architecture and excellence.
The company is into building many group housing societies, shopping malls, etc. They have expanded their business in cities like Delhi, Gurgaon, Noida, Greater Noida, Faridabad, Ghaziabad, Jaipur, Haridwar and Rewari, that includes four states New Delhi, Haryana, Uttrakhand and Rajasthan. The Antriksh group bagged The Builder Of The Year award as well as The World's Greatest Brand award in 2015.
9. Ansal API
Ansal API established in 1967, slowly and gradually became a widely reputed and professionally managed organisation. Working for more than fifty years in the real estate industry, this company has now become the most trusted real estate company in India.
Ansal API expanded their business successfully in states like Delhi NCR, Punjab, Haryana, Rajasthan and Uttar Pradesh, which includes 19 townships. Some of Ansal API's renowned works are Sushant Lok, Palam Vihar, Greater Noida; Sushant Golf City, Lucknow The Mariott Welcome Hotel (Delhi); Country Inn & Suites (Ajmer); The Maple Town & Country Club (Palam Vihar and Jaipur). They have been awarded the Lifetime Achievement award by Estate Avenues.
10. CGHS Group
The Bhagwati CGHS LTD company was started in 1983. They started their business with the vision of building affordable houses for the common masses.
The Bhagwati Co-Operative Group housing Society Ltd. has been given the land of 17001 sq.mt. in the most prime sector-22 of Dwarka sub-city by Delhi Development Authority in the year 2000. The plot is situated on the 120-meter road heading to NH-8, Gurgaon and is in close proximity of Indira Gandhi International Airport.

ALSO READ: Top 10 Real Estate Builders In Mumbai