Bert, Tiny Truncated Treehouse Designed By Studio Precht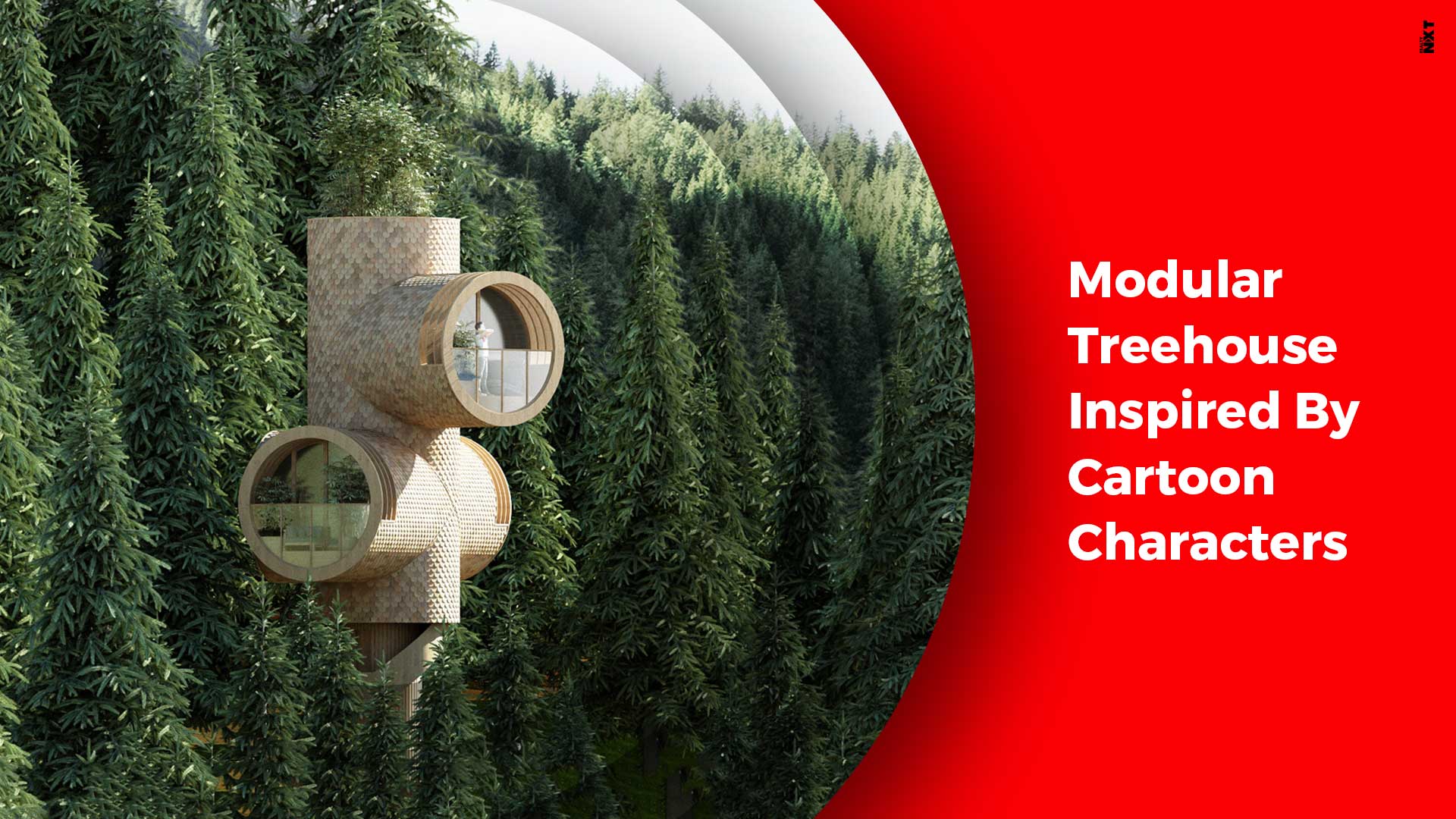 The enchanting concept of a treehouse is no more restricted to kids. When vivid imagination is met with artistic inspiration, it gives birth to a playful and whimsical version of childhood.
Architecture Studio Precht, co-founded by Chris and Fei Tang Precht, a husband and wife team, created the design of Bert, a modular treehouse. The first modules of this project are set to roll out in the spring of 2020.
In this article, RealtyNXT is covering this unique treehouse model designed for Baumbau, a startup specialising in tiny homes, by the Precht studio.
The concept of the treehouse that looks like the single-eyed Minion, a character from an animated film series Despicable Me, kick-started by imagining a child's drawing of a treehouse. Precht's not only drove inspiration from the Minions but from Sesame Street, a tv show for children, character as well. Hence, Bert; a puppet from the tv show, came to rise.
The tree trunk like shaped structure is constructed on a circular base with tubular modules stacked around and on each other, branching out like tree's limbs. The tube modules contain a living room, bedroom, kitchen, bathrooms, library, etc. It is completely built from timber with leaf-like shingles in various shades of brown on its facade that blend with the surrounding forest.
Bert is designed in a way that the separate parts can be prefabricated in a factory off-site and can be stacked together on-site to expand the treehouse. The modules can be designed as small compact homes or turned into large buildings or even communities.
The interiors are purposefully designed darker to create a cosy, cave-like feel with large circular windows and balconies that frame the outside view. In cases where wood isn't readily available, steel can also be used for the main structure. For off-grid retreats, Bert can be designed with solar panel roofs, composting toilets and water facility at the ground level.
Architectures like Bert are the beginning of a diverse future of the cities designed with special buildings providing a unique experience.
ALSO READ: A Look At The Luxurious Cave House: The Gumpha House