An Architectural Masterpiece Under A Pool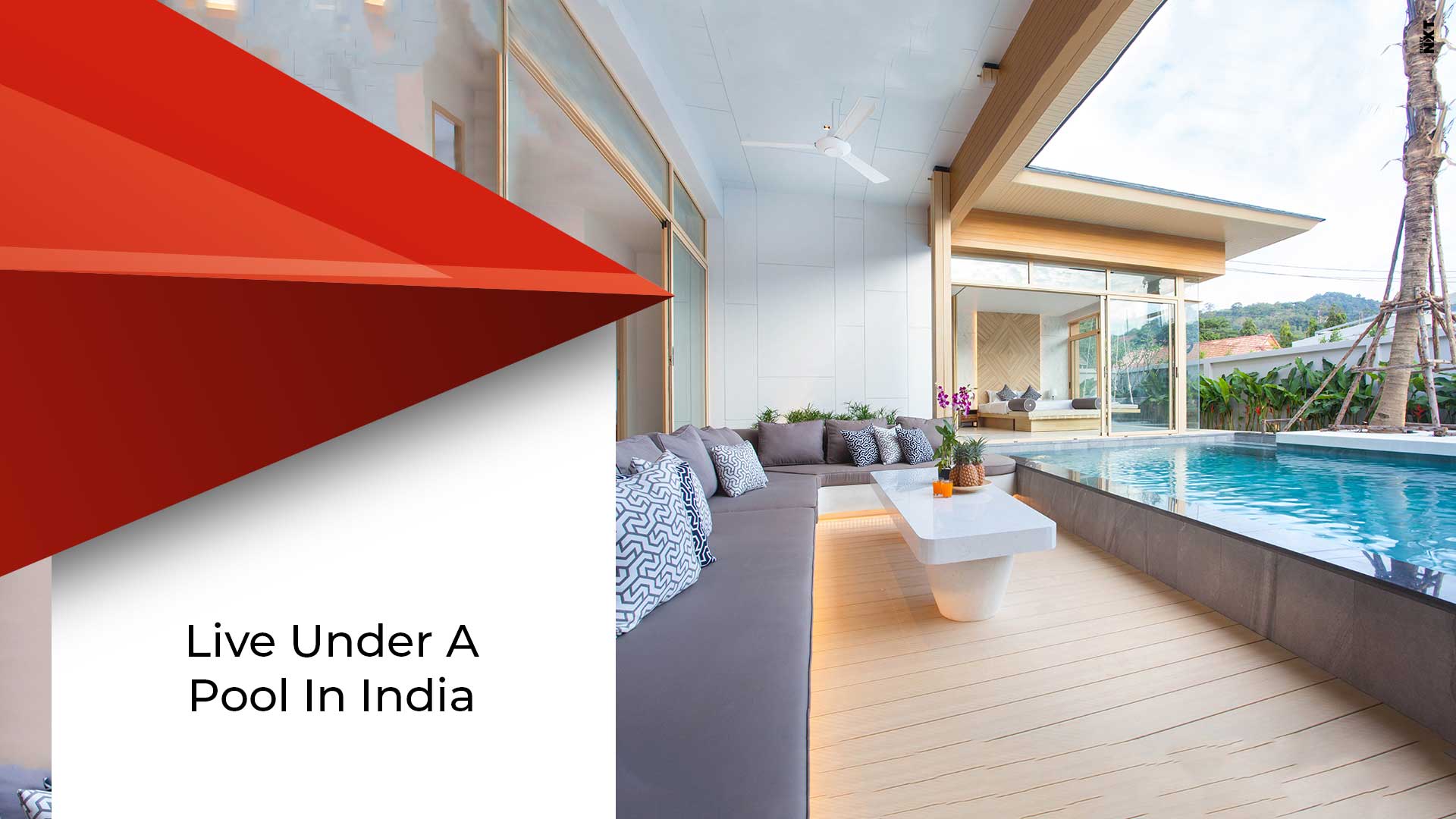 Alibag's Aurelia is a quintessential display of architectural finesse offering its residents a deluxe space under an infinity pool
Set in the village of Katalpada in Alibag, around 110 km away from the city of Mumbai, is one of the most stunning weekend homes of India, Aurelia. It was completed in May 2016 by SHROFFLEóN, a Mumbai-based architecture and interior design studio headed by Kayzad Shroff and Maria Isabel Jimenez Leon.
Offering a breathtaking experience to its residents, RealtyNXT lists the details of this wonderful house below.
Aurelia covers an area of 2,000 square feet and provides a luxurious space for those looking for a short weekend vacation. This project by SHROFFLEóN was chosen by an international jury at the Piscine Global Pool Awards as the runner up in the 'Most Beautiful and Innovative Pool' category. 
The main attraction of this house is the infinity pool that seems like it floats into the horizon. It offers a panoramic view of the nature surrounding it with a pleasant breeze that never stops. Underneath the pool are two spacious bedrooms of the guesthouse.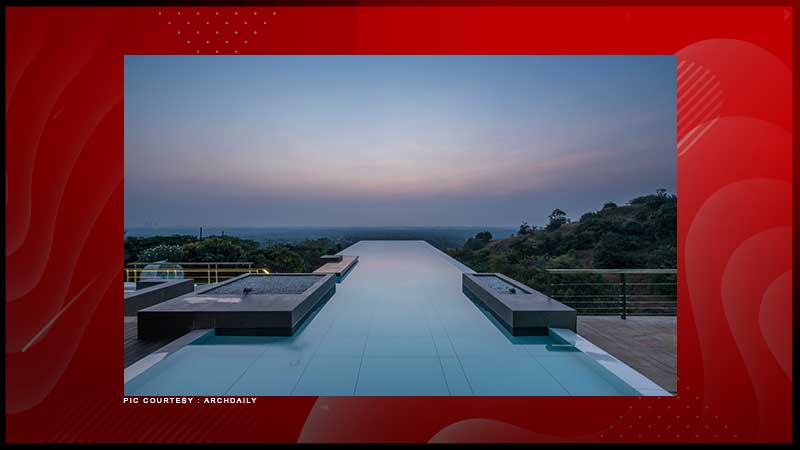 The house is designed in a way that the overspilling water from the infinity pool is further collected into a smaller water body that gets used in a wall waterfall display in the guesthouse. The architects have designed this guesthouse in the form of a glass house such that the waterfall acts as a backdrop to the living area of this guest house.
The southern part of the house consists of an open staircase that leads into a glass walled balcony that offers a stunning view of the idyllic landscape around. It also houses another 8 inches deep lounging water body with a rubble stone wall behind it.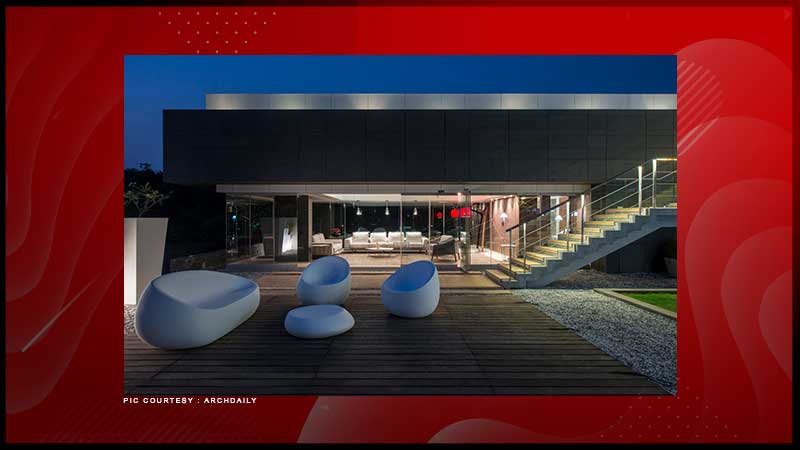 The area near the infinity pool has an open space ideal for small gatherings and parties with sitting arrangements made for a comfortable rendezvous. It has a very urban decor which consists of a few sleek pedestal lamps and wooden floorings.
For those who want to sit out in the sun, the house offers a great outdoor patio with comfortable white sofas and round tables that overlooks the lush green fields of this area. One can enjoy a relaxing moment here and enjoy the fresh air.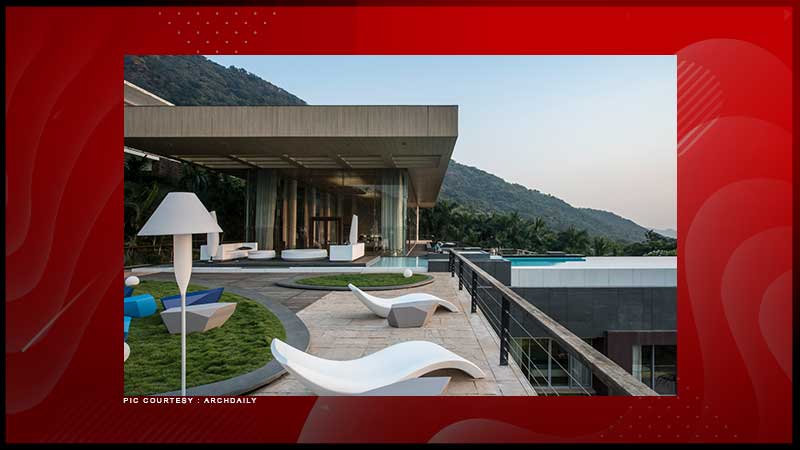 The interiors of Aurelia has the theme of nature and thus white, green, brown and earthy tones have been used on the walls. It consists of expensive furniture and can accommodate both small and big family sizes. It also consists of a spacious kitchen and an outdoor eco-mesh containing a barbeque pit inside it. Aurelia is thus one of the finest examples of a vacation home in India.

ALSO READ: Bert, Tiny Truncated Treehouse Designed By Studio Precht