The Implications Of Union Budget On Indian Real Estate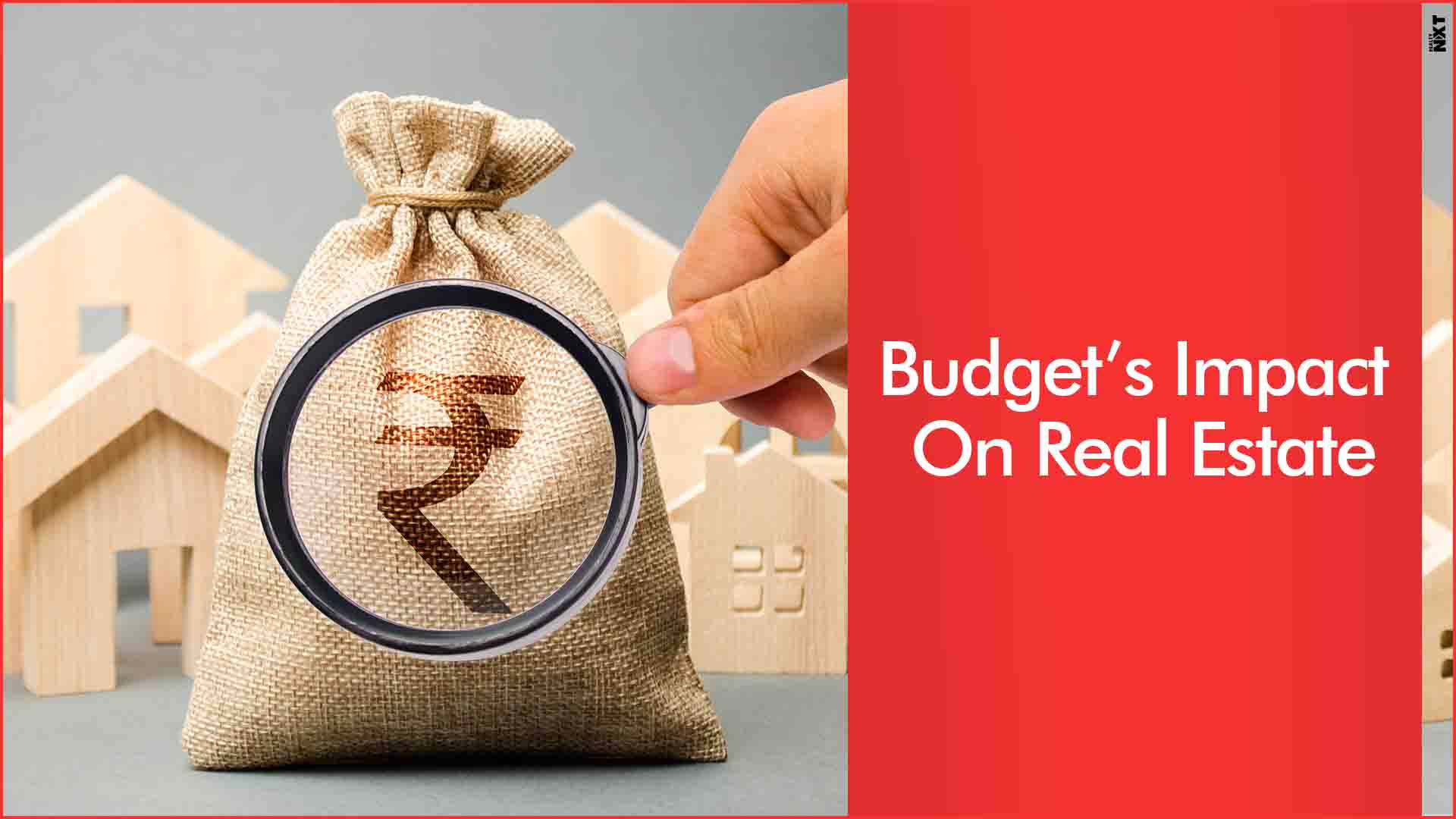 The Union Budget met with mixed reactions with some hailing the budget for its long term vision while leaving others disappointed
The much-awaited Union Budget was finally announced by the first lady Finance Minister of India, Nirmala Sitharaman. The real estate community had huge expectations from this budget and hoped a slew of policies will boost the reeling real estate sector.
In addition to the existing interest deduction of Rs 2 lakh, a deduction of up to Rs 1,50,000 for interest paid on loan taken for the purchase of residential house having a value up to Rs 45 lakh has been proposed. This will provide a major boost to the affordable housing sector. 
The real estate developers were quick to react and here are a few snippets of what they think about the Modi 2.0 budget. 
Dr. Niranjan Hiranandani– National President- NAREDCO, said, "The Union Budget would provide a much-needed boost to the housing and infrastructure sector." Speaking about the incentives offered to the real estate sector, Niranjan Hiranandani explained that the initiative to promote rental housing and housing for all by the year 2022 would be highly successful.
"The government's idea to provide affordable housing will be a possibility in almost all the cities except Mumbai where there is a paucity of land. I believe that the additional incentive of Rs 1.5 lakh on interest on loans borrowed under the affordable housing would give a boost to the real estate sector further, he pointed out.
The government's proposal to invest more than Rs 100 lakh crore for infrastructure over the next 5 years is also a welcome move, he said.
Vinod Rohira, MD and CEO Commercial Real Estate and REITS, K Raheja Corp, said,
"Real estate is highly driven by sentiment, and the budget is crafted to be a stepping stone in the right direction. The budget will fuel growth and investment towards agriculture and infrastructure, which in turn will drive employment and stability, right at the base of the country's population. Creating a viralling effect, this will positively impact the growth of GDP, which will then stimulate economic growth."
"The real estate sector contributes to more than 10 percent of the employment and consumption in India, and boosting the support drivers will further drive the predominantly domesticated economy. Fuelling bottom-up gives us a strong base which will help us in the larger goal of becoming a 5 trillion economy by 2025", he added. 
Rajan Badelkar, President, NAREDCO Maharashtra said,
"The budget by Modi 2.0 government inarguably lays forward a coveted plan structured with the ambition to achieve the "Housing for all" mission within the promised timeline. The managerial shift of the housing finance to RBI is a thoughtful move expected to address and work towards eradicating the existing liquidity crunch."
"Given that the good part of demand in real estate is now driven by affordable housing, the deduction of additional Rs 1.5 lakh on the loan amount for affordable housing will trigger more conversions and thereby stimulating further growth. And providing land from public sector enterprises for affordable housing will help solve land acquisition problems. The proposal to restructure and formulate tenant laws and promote rental housing will be not only added support for the migratory population of the country but also help to institutionalise the rental housing allowing higher rental returns."
"At the infrastructural front, the allocation of 100 lakh crore towards infrastructural development will see an outburst of new satellite cities, ultimately making way for new land parcels and housing developments. Overall, the budget addresses the key concerns and with time, looks promising to achieve the target of 5 trillion dollar economy", he concluded.
Manju Yagnik, Vice Chairperson, Nahar Group and Vice President NAREDCO Maharashtra, said,
"The government today kept true to its words to work on the principles of " perform, reform and transform" the country, and the 2019 Budget has set the ball rolling for us all."
"The decision made by the government of providing public sector enterprises for developments will definitely help solve problems related to land acquisition. Under the PMAY scheme, as much as 1.95 crore houses are now proposed to be provided to eligible beneficiaries. Shifting their focus towards rental housing, the current rental laws are also going under a change that will prove itself to be fair to the lessor and the lessee. There are multiple initiatives introduced for women that should encourage them to be the next active homebuyers, expanding the buyer universe and reducing dependency for women. To encourage NRI investment, the NRI portfolio scheme route is to be merged with foreign portfolio investment route which will drastically improve the cash flow in the economy and boost the luxury housing sector whilst clearing unsold inventories. Along with investments, taxation relief of up to Rs 3.5 lakh on interest paid will be provided to those purchasing affordable houses which brings in respite for the buyer and aids the affordable sector which only depicts that government has aimed at an inclusive and all-round development of the sector."
Parth Mehta, Managing Director, Paradigm Realty said,
"Budget 2019 lacked lustre. Though NBFC crisis resolution was stated in the agenda, it was overlooked deeply. Allowing FII and FPI to invest in debt insecurities issued by NBFC as well as reinforcing the banks to purchase of high-rated pooled assets of financially sound NBFCs amounting to a total of Rs 1 lakh crore, whereby govt will provide a one-time six-month partial credit guarantee to PSBs for first loss up to 10 percent. This was only a silver lining but not the solution to infuse liquidity and bolster credit to consumption finance."
"NBFC crisis needed major thawing. How much of it shall translate into construction finance for developers as well as the revival of home loans market for retail home buyers is doubtful, but definitely this is not enough to revive the beleaguered real estate sector. Also not giving real estate industry status was also disappointing which could have helped developers to raise cheaper finance. Deduction of interest hiked from Rs 2 lakhs to Rs 3.5 lakhs for loans taken in FY20 in case of affordable housing shall help the developers in extended suburbs of MMR region but the upper limit still being capped at Rs 45 lakhs and not revised upwards from MMR point of view is disappointing."
"Turnover cap increased from Rs 200 to Rs 400 for corporate tax of 25 percent is a breather to medium size real estate developers. The tax exemption to all income earners of annual Rs 5 lakhs shall boost inclination towards home buying again mostly in affordable segments of homes below Rs 50 lakhs. However, surcharge increase of higher annual income people of Rs 2 crore onwards may discourage luxury sales further because tax rates would inch up to as high as 42.7 percent. Inclusion of stamp duty in GST purview was missed too. Thus overall no great stimulus to real estate sector was given in particular as withdrawal of input tax credit (ITC) abolishment in GST and lowering of GST rates of primary input materials was one important point developers were scouting for in this budget to reincarnate their business."
J C Sharma, Vice Chairman and Managing Director, SOBHA Limited, said that the Union Budget 2019-20 presented by the government is development-centric and focuses on the overall strengthening of the economy. It proposes to take the economy to the $5 trillion mark in the next few years, which will augur well for the country.
Sharma said, "To provide further impetus to affordable housing segment, the government has sanctioned over 81 lakh homes under PMAY Urban scheme with an investment of about 4.83 lakh crore. An additional deduction of up to Rs 1.5 lakh for interest paid on loans borrowed up to 31st March 2020 for purchase of a home valued at Rs 45 lakh will give the much-needed fillip to the affordable housing segment. The government has also proposed to make land parcel from public entities for such projects, which is a positive step. Also, increasing the carpet area was an important demand of the sector, which has been addressed appropriately."
"Due to RBI's limited regulatory authority over NBFCs, the government has announced appropriate steps towards strengthening this and will be placed in the Finance Bill. This will help ease the liquidity crunch in the real estate market."
"The regulation of housing finance is proposed to be given to the RBI from the National Housing Bank (NHB). Through this long-term structural move, the government is looking to enhance the supervision of housing finance companies. This is definitely a positive step. Keeping the income tax slab rates unchanged despite the headwinds in the market, the government has protected the interest of the taxpayers. Furthermore, the lower rate of 25 percent has been only applicable to companies with an annual turnover of up to Rs 250 Crore. This government has proposed to extend this rate to companies with an annual turnover of Rs 400 crore. This is a welcome move and will cover most companies in a higher tax bracket."
"As one of the major contributors to India's GDP, some of the demands of the real estate sector has been addressed with these announcements. We hope this will help improve market sentiments."
Hiral Sheth who serves as the HOD, Marketing, Sheth Creators, said that the expectations were quite high as Finance Minister Nirmala Sitharaman presented her maiden budget showing thrust on affordable housing.
"The major highlight of the budget was the proposal of the additional tax deduction of Rs 1.50 lakh on interest paid on home loans taken up to March 2020 for purchase of an affordable house valued up to Rs 45 lakh. This move is expected to benefit the homebuyers on a large extent and will bring the fence-sitters back in the market driving demand."
"The government's support to the NBFC sector will address the liquidity crisis which has spread its wings from the past year or so. Also, the reforms to promote rental housing will provide a much-needed boost to the government's vision of Housing for All. The allocation of Rs 100 lakh crore investments for infrastructure will eventually boost the residential and commercial markets thereby propelling the growth of the real estate industry."
Manoj Gaur, MD, Gaurs Group and Chairman, Affordable Housing Committee, CREDAI, said,
"Union Budget 2019-20 in terms of real estate has been heartening where CREDAI's long-standing proposals to reform archaic rental laws and promote public housing on government land figure have been among the immediate policy agenda outlined by the Finance Minister."
"With the regulation of Housing Finance Companies returned from NHB to RBI, we hope that the Reserve Bank of India would bring about much-needed reforms for the financing of real estate sector such as land, giving priority sector status to housing finance and lower cost of funding. Moreover, an additional deduction of Rs 1.5 lakh on interest on loans borrowed under affordable housing scheme has been announced, which means those purchasing an affordable house will get tax relief up to Rs 3.5 lakh on interest paid."
Pradeep Aggarwal, Co-Founder and Chairman, Signature Global and Chairman – ASSOCHAM National Council on Real Estate, Housing and Urban Development, said,
"The full Union Budget 2019 -20, presented by honourable  Finance Minister Nirmala Sitharaman announces to continue its consistent approach towards affordable housing with more focus on increasing the carpet area, re-defining income criteria and giving infrastructure status under the Pradhan Mantri Awas Yojana. With its commitment to affordable housing, the government aims to increase the number of beneficiaries in terms of the credit-linked subsidy scheme (CLSS)."
"Moreover, the number of days in constructing the house has been reduced to 114 from 314 in 2015-16 and this was only with the use of DBT platform and technology. An additional deduction of Rs 1,50,000 on interest on loans borrowed under affordable housing until 2020 and allocation of Rs 100 lakh crore investment for infrastructure over 5 years ensures to further boost the sector."
Amit Modi, Director, ABA Corp and President (Elect), CREDAI Western UP, said, 
"While we appreciate that this Union Budget has empathised on affordable housing and Pradhan Mantri Awas Yojna with its proposal of 1.95 crore houses under PMAY (Grameen) by 2021 and over 80 lakh houses have been sanctioned under PMAY (Urban), in addition to tax benefits of additional deduction of Rs 1.5 lakh to those purchasing affordable house, finally getting a tax relief up to Rs 3.5 lakh on interest paid, but at some time we feel that the government has missed the bus when it comes to millions and millions of first time middle-class buyers who were looking forward to this budget before their first real estate purchase."
"The fact is that even a small 1-2 BHK apartment in Tier 1 Metro cities like Delhi, Mumbai and Bangalore will cost starting Rs 50 lakhs and above and these urban buyers looking at ease of living in cities have been completely ignored in the process. Also the legitimate sector concerns including industry status for real estate sector and online single window clearance have been missed out in this budget, as we feel that these steps, in particular, would have made a huge difference in transparency and turnaround time in delivery of housing to the masses across the country, while contributing towards the goal of Housing for All 2022."
Dhruv Agarwala, Group CEO, Housing.com/Makaan.com/PropTiger.com, said, "The standout announcement in Union Budget 2019, for the real estate sector, was the additional deduction of Rs 1.5 lakhs for those seeking home loans for affordable housing projects, which will be allowed till March 31, 2020. The FM mentioned that this takes the deduction up to Rs 3.5 lakhs cumulatively and translates into a gain of Rs 7 lakhs, during a 15-year loan repayment tenure. This boost on the demand side was clearly needed considering that many home buyers have turned fence-sitters, awaiting such tax sops or correction in prices."
"On the supply side, over 81 lakh houses have been sanctioned, out of which construction has been completed for 26 lakh houses under the PMAY urban scheme and this too, shall continue to boost the market for affordable homes."
"While it may seem like that there haven't been any direct announcements to benefit the sector, the real story lies in the fine print. All the initiatives spoken of, to improve road, suburban railways and metro connectivity; create a robust water management system; work on the Ease of Living; invest Rs 100 lakh crores in infrastructure over the next 5 years, will create more liveable cities and encourage people to invest in projects, even in peripheral areas and not overcrowd the CBDs and SBDs."
"On the regulatory side, we see the move to hand over regulation of housing finance companies to RBI, as a positive one. Reduction in NPAs of commercial banks by over Rs 1 lakh crores over the last year, is an encouraging sign for the sector that has been hit hard by the funding crisis. Another major area that has been addressed is Rental Housing – we look forward to the Model Tenancy Law that has been promised, to do away with the current archaic laws. The government's clear focus on continuing to attract global investors into various sectors bodes well for the economy at large. We are also very enthused about the government's vision to train 10 million youth to take up industry oriented training and acquire various skill sets in AI, big data, VR, 3D printing, etc. For a sector that has been grappling with the lack of a trained workforce, the importance of a skilled, employable workforce, can't be emphasised enough, he concluded. 
Gaurav Gupta, Director Omkar Realtors and Developers, said,
"The first Union Budget announced under the re-elected government was inclined and focused towards affordable housing. Additional exemption in income tax on home loans under affordable housing by 1.5 lakhs for homes up to 45 lakhs is a good step by the government. This will encourage more and more fence sitters and first-time home buyers to take quick decisions regarding property purchase. It's a welcome move and we are hopeful that the customers and investors will show interest in the affordable housing sector. This move is expected to result in some momentum in the beleaguered real estate sector."
Sarojini Ahuja – VP, Sales and Marketing, Transcon Triumph, said,
"The government will be undertaking several reforms to promote rental housing. With regards to the housing shortage in the country, this will be a big boost to the real estate sector."
"The government also proposes an NRI portfolio investment route to be merged with foreign portfolio investment route. This will lead to an increase in NRI investments in the Indian capital market. The decision to allow foreign institutional investors to subscribe to REITS and INVITs is also a welcome move. The government has also proposed to relax local sourcing norms for FDI. FDI in real estate will provide a significant boost to the sector in terms of greater foreign capital inflows thus creating more job opportunities and revitalising the growth of the realty sector."
Ashok Mohanani, Chairman, EKTA World, said,
"The Union Budget 2019-20 has shown clear focus on resolving the housing crisis by announcing investments in welfare schemes and proposals for interest deductions. Also, investment of Rs 80,250 crore in upgradation of the road is a much-needed move which will help in improving the infrastructure of the country."
"Housing deficit especially for the LIG and MIG sector has been a matter of concern and the proposal of constructing 1.95 crore houses under PMAY will help address the same. The overall sentiment will get a boost and there will be a cheer in the market as the budget has announced a further reduction in interest rate from 2 lakhs to 3.5 lakhs for the affordable housing segment. We are expecting a fresh influx of demand and an exponential rise in sales this year."
Rohit Poddar, Joint Secretary, NAREDCO Maharashtra and Managing Director, Poddar Housing and Development Ltd, said,
"The 2019 budget has set the ball rolling for a new India with a major focus on affordable housing and infrastructure development. The proposed allocation for bank recapitalisation and ease in lending norms for NBFCs and HFCs will more or less improve the liquidity situation."
"This budget has encapsulated commendable curative measures to incentivise affordable housing by proposing a significant reduction in interest and taxes. The government has taken salutary actions to increase the participation of the retail sector in the economy which will definitely strengthen the overall pecuniary condition. The new policies will foster a constructive climate for external investment in the country and will ensure strong positioning of India in ease of doing business."
Navin Makhija, Managing Director, The Wadhwa Group, said that the first budget announcement by the re-elected government has brought some cheer to the real estate industry. With regards to affordable housing, he said that the government has been consistent with its efforts in addressing affordable housing, be it giving infrastructure status to this segment in the previous budget to an exemption of Rs 1.5 lakh in income tax on home loans under affordable housing in this budget. This is a big move as it will benefit a broader segment of home buyers and increase demand going forward.
Referring to the NBFC crisis, he added that the support of Rs 1 lakh crore by the government to NBFCs will help solve liquidity crisis to some extent which will indirectly help the recovery of the real estate sector.
Finally, he concluded by mentioning that the government has also focussed on a firm infrastructure push by announcing Rs 100 lakh crore investments. According to him, this will certainly boost the real estate sector and also help in employment generation.
ALSO READ: What Measures Do The Union Budget Need To Include?