Startups Under Brigade REAP Usher Positive Changes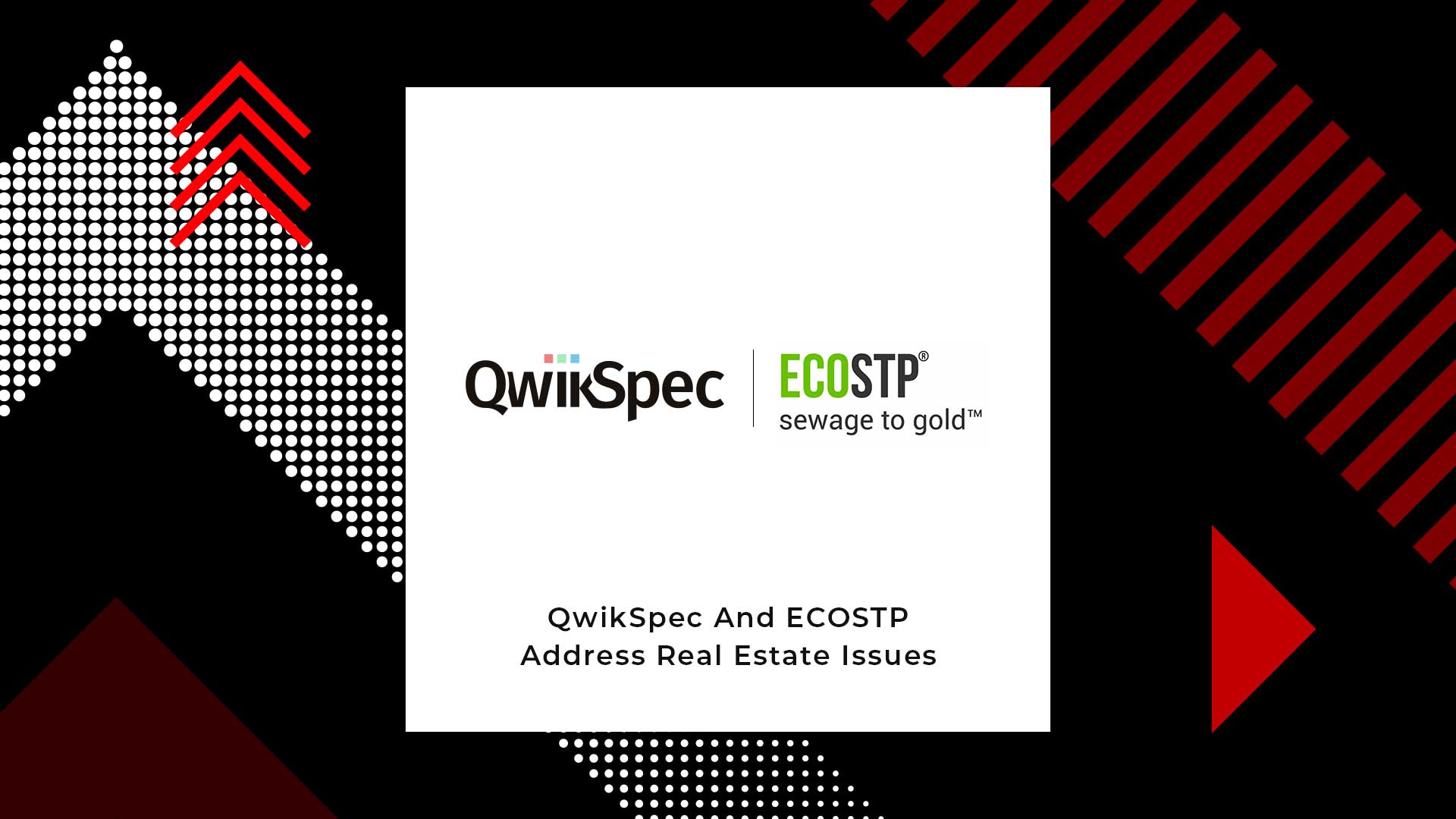 Startups like QwikSpec and ECOSTP Technologies that gained mentorship under Brigade REAP are all set to deal with some pressing issues existing in the real estate industry
By 2020, the Indian real estate market is expected to reach $180 billion. And the housing sector is estimated to contribute about 11 percent of India's GDP. However, the construction sector in India is grappling with several built-in inefficiencies at every stage. The major reason why the construction industry is dealing with numerous issues is the lack of efficient use of technology. 
Unorganised disposal of sewage is another major problem causing environmental and health issues. Conventional Sewage Treatment Plants (STP) are complex and consume a huge amount of power and time, thus making it difficult to manage. 
To address these issues, Bengaluru-based Brigade Group launched the Brigade Real Estate Accelerator Program (REAP). Under this program, the startups will be mentored to help create sustainable and scalable businesses in the real estate industry. 
QwikSpec and ECOSTP Technologies are among the several startups that benefitted from Brigade REAP. QwikSpec is an end-to-end project site management platform for the construction industry and ECOSTP Technologies is a  'Zero Power Zero Maintenance' sewage treatment technology company.
QwikSpec was founded in the year 2015 by Ajith Alexander and Roby Kurien. Ajith said that when an individual considers entering the entrepreneurial space, he/she is plagued with numerous doubts about the success of the venture. 
Ajith observed that there is a significant gap between on-field construction workers and the management which reduced the productivity of labour by a large margin. This inspired him to build an operations platform for the construction and infrastructure industry which provides real-time data and analytics. 
QwikSpec is India's first end-to-end project site management platform for the construction industry. It not only helps in lowering the cost and saving time but also drastically improves quality. QwikSpec helps in capturing real-time data analytics from the process of assembling materials to auditing to handing it over to the customer, and tracks progress for better onsite execution. 
Ajith said that the Real Estate Regulatory Authority (RERA) specifies every construction project provide a warranty of five years after handover for structural defects. In this scenario, having an audit trail of site operations becomes extremely useful. Manual processes are all facilitated through a mobile app. A contractor raises a work inspection request on a mobile app. Rejections, approvals and re-submittals are stored in the server as separate reports. It records KPIs and the platform also resolves on-site issues at regular intervals. The management can also take appropriate decisions on time. 
QwikSpec has three variants available which are Enterprise, Standard and Lite. these variants address different ties of companies in the industry. The platform has successfully delivered a 40 percent reduction in rework cost, 35 percent improvement in labour productivity and up to 75 percent improvement in product quality and brand value with customers.
Ajith clarified that the company intends to expand overseas by the end of the current financial year – especially to the Middle East and South East Asia. The company wants not just large builders and contractors but also affordable housing developers and interior fit-out companies to adopt QwikSpec. 
ECOSTP Technologies was founded in the year 2017 by Dr. E Muralidharan, Simar Kohli, Tharun Kumar and Praseed KK. ECOSTP's 'Zero Power Zero Maintenance' sewage treatment technology has no moving parts like those in conventional Sewage Treatment Plants (STPs) which use energy-hogging motors, exhaust fans, pumps and blowers.
Access to real estate industry insights from Brigade REAP immensely helped ECOSTP Technologies. 
ECOSTP was part of the accelerator programme in 2018 and was able to work out an IOT strategy for their STPs. They have created proprietary software to design their solutions and are also doing multiple projects for Brigade now
All thanks to the Brigade REAP, ECOSTP now boasts of 20 clients which they earned in a span of one year. Recently, Business Today featured ECOSTP as the coolest startup.
Tharun added that with Brigade REAP, the company constantly got insights about the marketplace and could spot trends early on.

Source: YourStory
ALSO READ: Brigade REAP Identifies Obstacles Of Proptech Startups