Everything To Know About A Rentvestor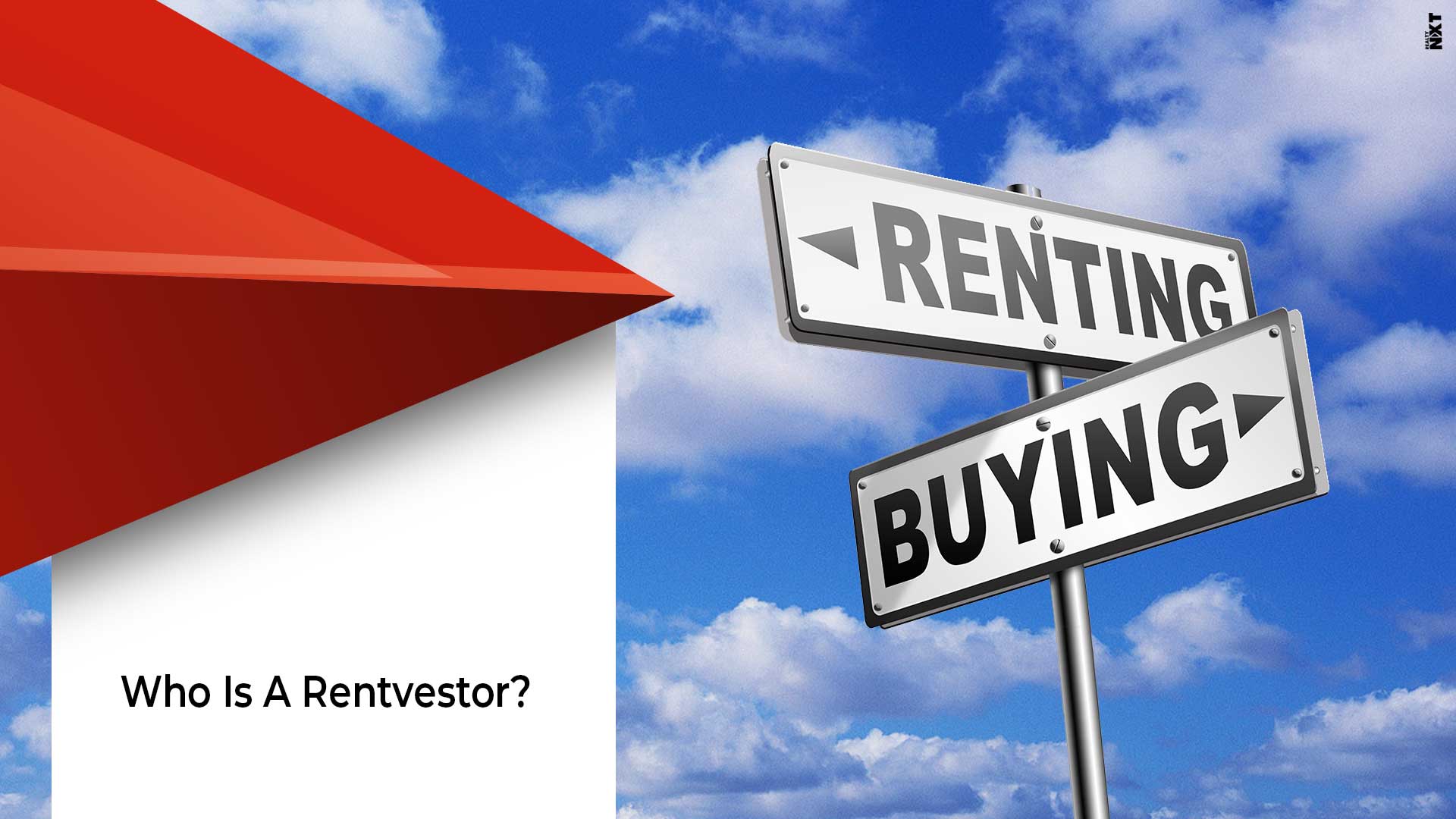 As more people are migrating to the cities for better work opportunities, the cost of living growing rapidly every day, more people are turning rentvestor
With changes in the investment pattern of the working professionals in recent years, there has been a major transformation in how the current generation prefers to live and at the same time make intelligent investments. Buying a property at the heart of the city may not always be possible for those willing to buy a home. Thus, the concept of rentvesting has become a popular method through which many people are making money while living a comfortable life in the city.
RealtyNXT explains in detail everything that one needs to know about rentvesting.
1. Defining The Concept
Popular amongst people between the ages of 25 to 35 years of age, rentvesting refers to the practice of purchasing a property in the suburban areas while living on rent in the urban area. This means that if a person wants to buy a house but at the same time live in the city which may be near their workplace, they can invest in a property which may not be located right in the city but a little away from it so that they can afford to buy it. If they prefer to live in the city, they can live there on rent and lead a comfortable life.
2. Helps In Saving Money
As the cost of living in the city is an expensive affair, rentvesting helps to save a good amount of money. This is because, as property owners, working professionals are assured that even though they are spending a good amount of money on meeting their everyday needs in the city, their property is gaining value every day and they will definitely get a good return of investment from this property in the future.
3. Allows Flexibility
Rentvestors are at a huge advantage especially during the holiday seasons. This is because a home in the suburbs means that rentvestors can enjoy some time outside the chaotic life of the city. Their property in the suburbs assures them a more peaceful stay and during holidays, they can spend quality time with their family in their properties. These properties allow rentvestors to escape from the hard life of the city and spend a few days in peace.
4. Entering The Real Estate Market
Rentvesting allows people to enter the real estate market at a young age. By investing in a property early in life, rentvestors can afford a home with lesser money than what they would have to invest if they purchase a house later in life. Thus, rentvesting is helping a lot of young people to make a smarter decision in life and own a property instead of saving for years and ultimately buying a house in their late 40s or 50s. Also, it gives a better understanding of the current market situation of the real estate industry than knowing about it later in life.
5. Lifestyle Preferences
One of the best features of rentvesting is that it allows individuals to live the lifestyle that they prefer anytime they want. This means, that if a person working in the city wants to spend a major part of the year in the comfort of the amenities that a city provides such as shopping complexes, recreational centres, food hubs and others. Usually, working professionals spend a long day at work and at night like to spend some time with their friends or colleagues in a fancy restaurant or cafes.
On the other hand, whenever they want, they can live at their property outside the city for some time of the year and enjoy life there which will allow for a more organic lifestyle.
6. Earnings
By rentvesting, homeowners can put their property in the suburban area on rent. Instead of keeping their property vacant, having tenants will ensure that the property is being taken care of and at the same time, it will also ensure a regular monthly income.
Rentvestors can thus use this additional income to meet the expenses of living on rent in the city.
Updated on 12th July 2019
ALSO READ: 5 Tips To Negotiate Rent Increase With Your Landlord