Types of Commercial Properties You Must Know About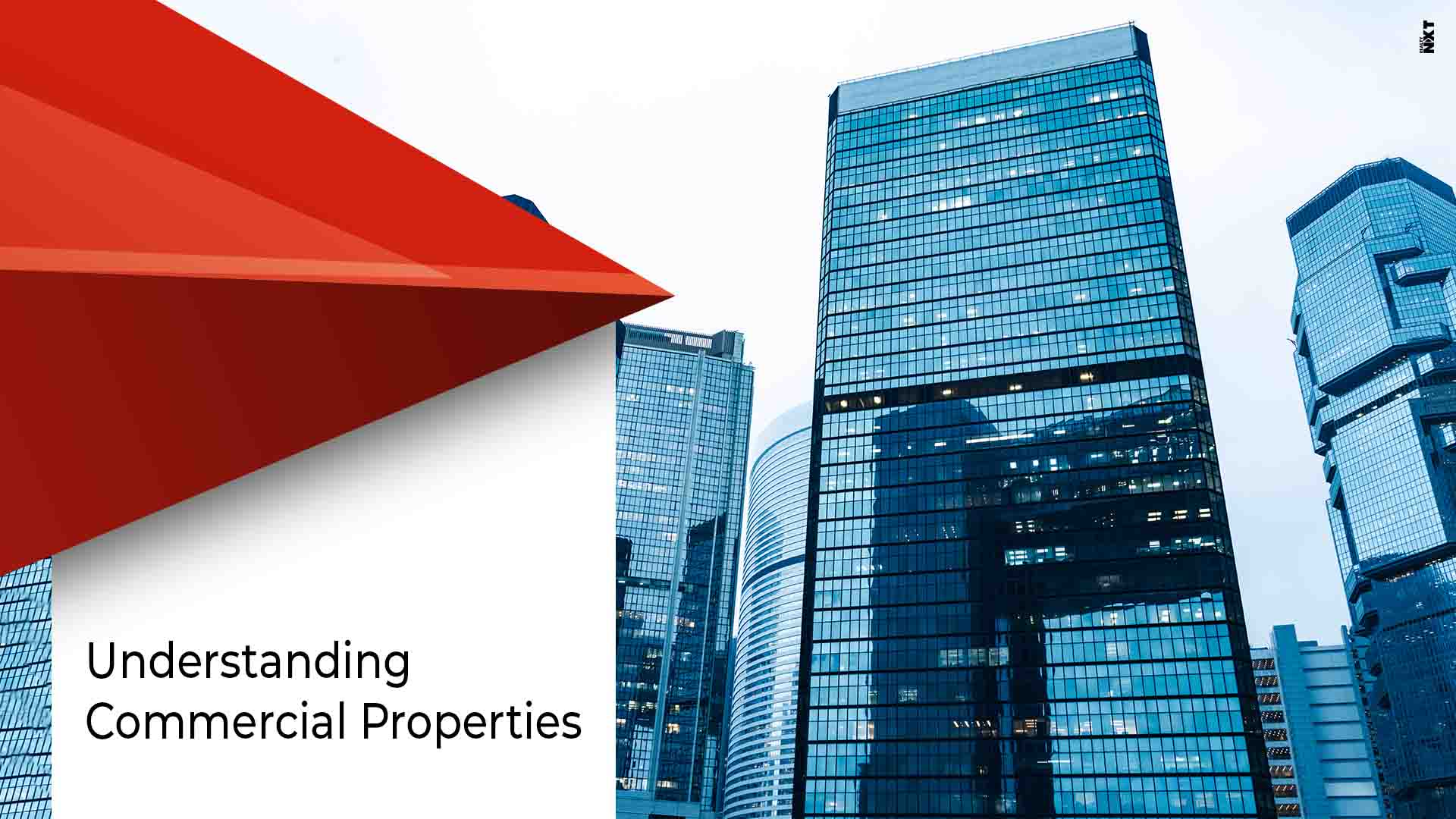 In the last few years, investments in the commercial real estate properties have increased as rental yields on it can be between six to ten percent every year
There has been a massive growth in the construction of commercial real estate properties in the urban areas. The emergence of multinational companies and start-ups in the country is demanding better and more commercial spaces. Most real estate investors these days prefer to invest in commercial properties rather than residential ones due to the better return of investment. However, very few are aware of the various types of commercial properties that are available in the market.
RealtyNXT lists the various types of commercial properties that every real estate investor must know about.
1. Industrial Buildings
These buildings are usually located outside the city. Some of them are newly constructed while others might be years old. Usually, these buildings are used for the manufacturing of consumer goods. As these buildings are usually located near major transportation routes, it might be necessary to take permits from the authorised bodies to carry out commercial activities. 
Industrial buildings can further be divided into various types.
The first one is known as the heavy manufacturing buildings where heavy machinery is used to produce goods and services. Most large manufacturers like those involved in the making of automobiles use these types of buildings.
The second type is known as the light assembly units. These are smaller than the heavy manufacturing buildings and may also be used for storage or product assembly purposes.
The third is the flex warehouse that is a blend of the heavy and light assembly units. These buildings can also be used as a large office space or a warehouse.
Fourth is the bulk warehouse buildings. These are used as centres for the distribution of products. Therefore such buildings need spaces that allow the easy access of vehicles like trucks to enter or exit with the goods. 
2. Retail Spaces
These properties are found in urban and semiurban areas. These are some of the most common types of commercial spaces and in the last few years have witnessed massive developments concerning the facilities that are available in it. Some of the basic features that these spaces must comprise of are fire fighting and evacuation systems in the case of any disaster.
In India, however, some retail spaces, especially those in smaller towns, may not have these basic features as developments are still going on to make the retail commercial properties better. On the other hand, community retail centres in urban areas are larger with multiple tenants occupying the space as retail outlets for cafes, medicine shops and various others.
3. Office Buildings
These refer to buildings that are used by various organisations for their corporate set up. These may include skyscrapers or simple buildings and may be single or multi-tenanted.
As per the structure and quality of the office buildings, it can be classified into three grades which are Grade A, Grade B and Grade C office buildings.
Grade A refers to those tall buildings that are located at the prime location in the city, have state-of-the-art facilities and high construction quality.
Grade B refers to those buildings that may not be as new as the Grade A buildings. They might also not be located at a prime location but have affordable rents.
Grade C are those buildings that are the oldest. They may not have any facilities and thus have the lowest rentals.
4. Hospitality Properties
Properties that are used for resorts, hotels or houses that are used by travellers are hospitality properties. These can be found in various areas in the city as well as near the airports or on the outskirts of the city.
These properties might be owned by a well known hospitality group or local businessmen who use their properties for such purposes such as a guest house or small boutique hotels with concierge facilities like food and housekeeping.
5. Special Purpose Properties
As these properties do not fall under any of the above categories, they are known as properties for special purposes. These kinds of properties are used for developing amusement parks, a space of storage, gaming centres and others.

ALSO READ: Mistakes To Avoid While Investing In Commercial Real Estate