Ramkiran R S Joins Yes Property As Head Of Housing Loans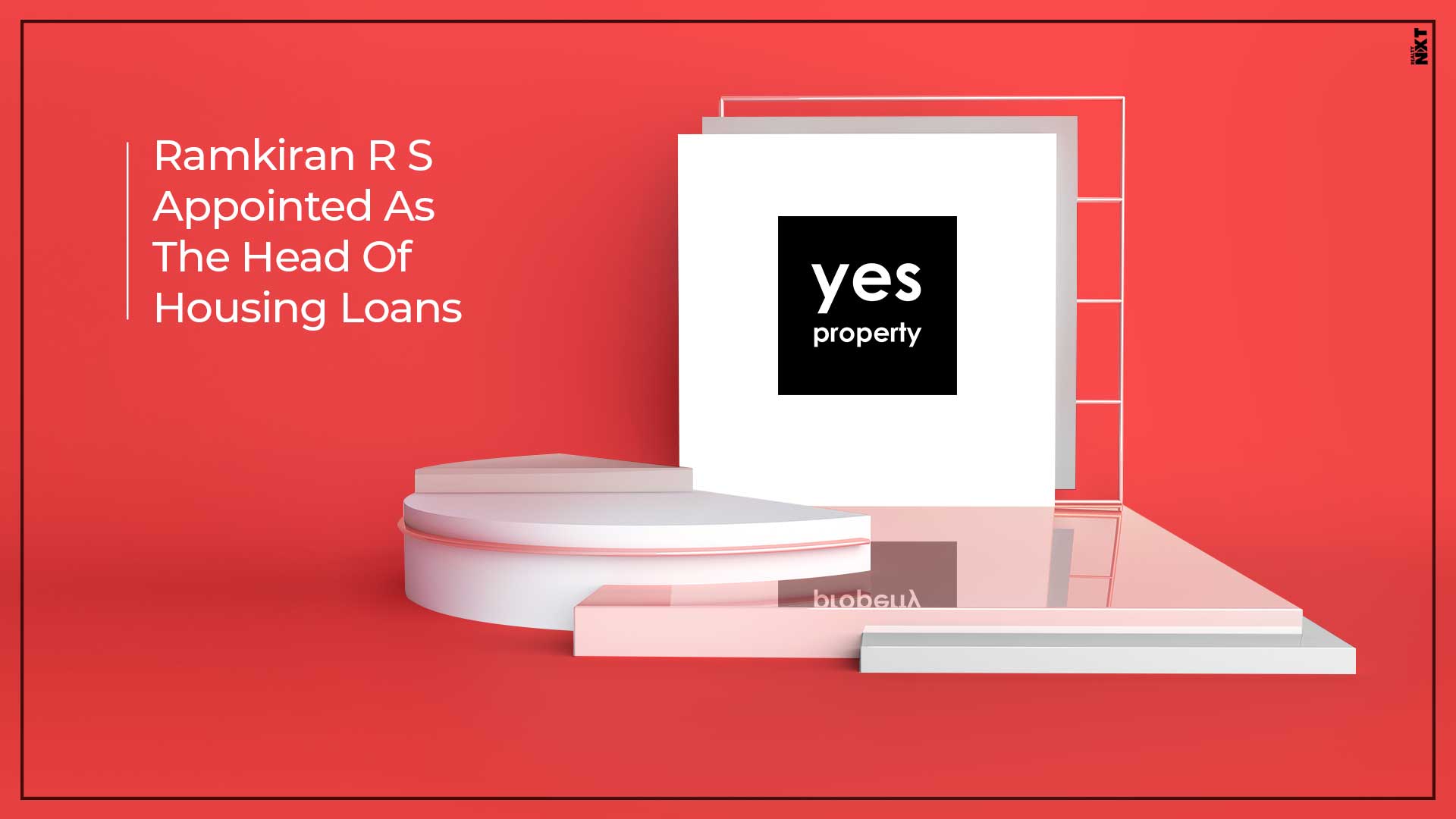 YES PROPERTY today announced that Housing Loans senior professional – Ramkiran R S, previously Regional Head- Mortgages (South India and South East Asia) at Square Capital, has been appointed as the Head of Housing Loans (Regional and NRI)
He will be based out of Yes Property's Bangalore HQ office and will have complete oversight of the firm's housing loan operations for domestic as well as NRI customers.
Ms. Menaka Nadkarni, Manager, Human Resources – Yes Property says,
"We're glad to have Ramkiran join our team for the position as we feel he will be a great addition to make our company an all-round service stop for our customers. Home loan and property sales go hand in hand and our sole motto is to touchpoint every minute requirement of our customers. Ramkiran is an ideal professional to regulate the home loans vertical for our company considering his expertise and past experience of building and growing the segment across the country and overseas. He shall be handling the vertical for PAN India including our NRI customers."
Yes Property is currently operating across PAN India with its physical presence in 2 cities, headquartered in Bangalore and a regional office in Chennai. With its growing domestic as well as NRI customer base, there is a substantial increase in demand for home loans. As home loan sales consist majority chunk out of the total property dealings; with its tie-up with major banks currently, they aim to work with all the leading Indian banks in the near future, fulfilling the customer experience of the entire process of home buying.
In Indian real estate, home loan sales account for approximately 70-75 percent of the total sales in property dealings by the most reputed Indian developers and channel partners. Adding impetus to the demand from the customers for the home loans along with the property deals is the low rate of interest, convenience in acquiring loans, hassle-free process, changed RBI regulations, etc through realtors.
"I am delighted to join Yes Property for their home loan business. With the real estate industry getting organised, it has given a boost to the home loan Industry by enhancing the speed and convenience to acquire the loans, attracting young buyers to take a decision on the home purchase. My vision is to give every customer an enriching experience of the complete home buying process. With the growth in home loan market backed with Yes Property's expertise in real estate, I am sure we can see a phenomenal increase in the housing loan business in the company", says Ramkiran.
Ramkiran's 20+ years of rich experience in setting up and expanding the home loans segment widely will come into full play in his new role. He brings in his expertise across national and international markets onto the table.
In the past, before Square Capital, he has worked with major firms such as HDB Finances Services Limited, Idea Cellular, HDFC Bank and Vodafone India Limited. He holds a Post Graduate Diploma in Sales and Marketing.

Press Release by: Yes Property
ALSO READ: Yes Property Acquires Dot Com Domain Ahead Of International Expansion