What You Need To Know About High Rise Buildings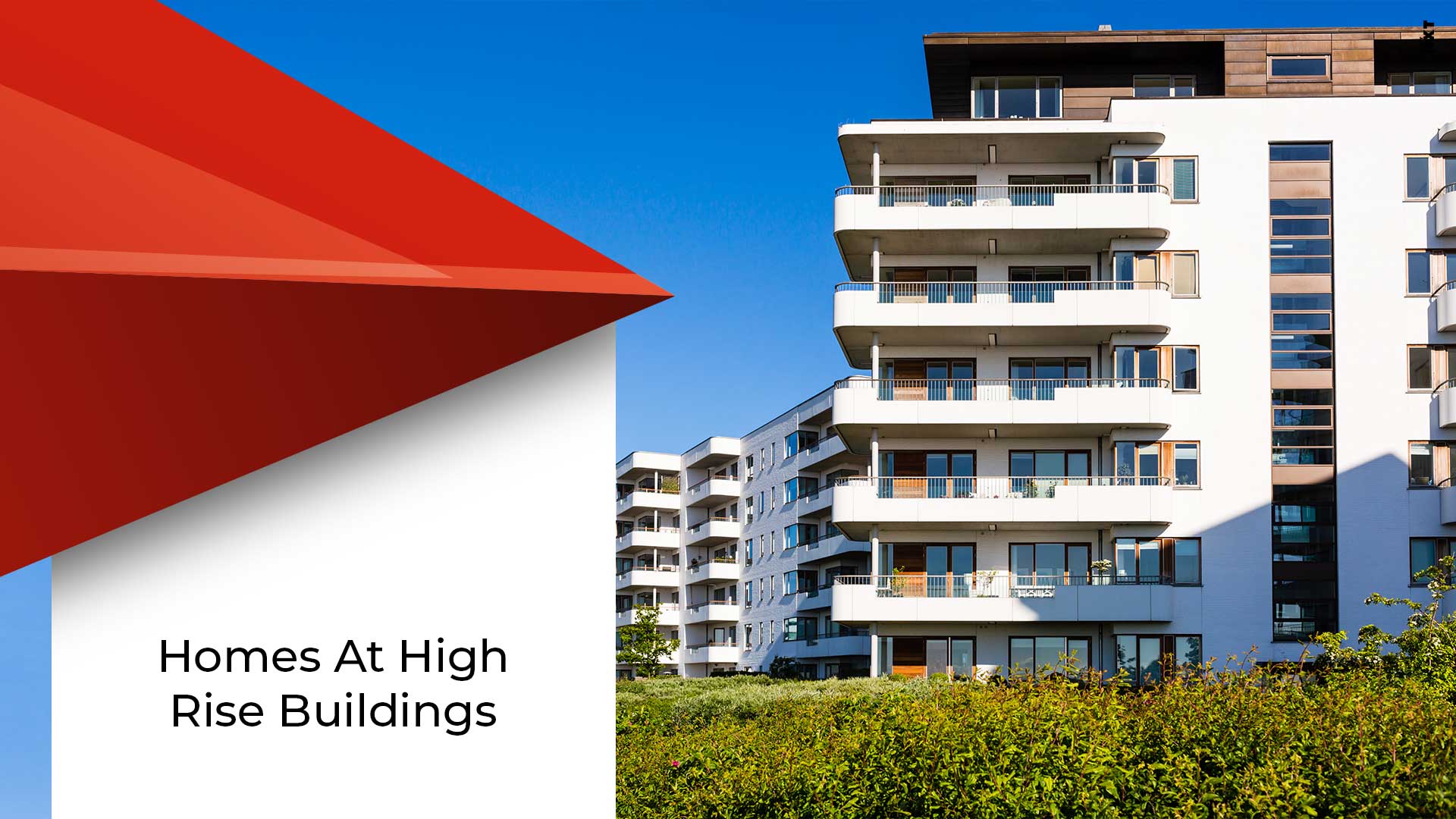 Due to the demographic expansion in the Indian cities for better opportunities leading to an increase in the net worth of working professionals, there has been a significant rise in the demand for high rise buildings in metropolitan areas
Several amendments and developments are being processed for the construction of high rise buildings across the country. As different corners of India have different geological composition, the rules related to the construction of such types of buildings and the number of floors that can be built varies from place to place. Therefore, certain things need to be considered before a home buyer purchases such a structure so that they may not have any hassles in the long term.
RealtyNXT points out the most crucial things to consider before investing in a property at a high rise building.
1. Credibility Of Developers
It is very important that home buyers know about the developers of the project. As high rise buildings need a lot of expertise in terms of structure and its overall layout, it is advisable that home buyers opt for projects that are built by developers who have years of experience in the industry.
Some of the important documents that home buyers need to ask these developers for are the building's Structural Stability Certificate or Report of Structural Engineer and Architect Report for Non-Violation of FSI/Sanctioned Plan. The availability of these documents ensures that the building is being constructed by genuine developers.
2. Amenities
A high rise building must assure some of the most important amenities like quality elevators of a premium brand, infrastructure for firefighting and uninterrupted supply of water throughout the day and solid waste disposal system. The availability of water is very important in a high rise building as there will be multiple residents and the chances of the groundwater in the area declining is a possibility.
A good security system, CCTV coverage of all the corners of the project and power back up is also essential in high rise buildings.
3. Technology
Homebuyers must find out how technology has been incorporated in the building. Apart from modern structural design for resistance against seismic activities, things like biometric access to the various levels of the building, toughened glass for the windows, high-speed elevators with LCD screens and the facility for residents to monitor their homes through their smartphones should be available. An emergency panic button must be available at each common area and apartment on every level of the building. 
4. Floor Planning
High rise buildings need to have well-structured floor planning. Proper ventilation and light must be available on all floors. One of the most common difficulties faced by residents on the lower floors of the high rise building is the lack of sunlight and proper ventilation.
Thus, in case one wants to buy a flat on the third floor of twenty-five storey building, they must ensure that the architecture is such that it allows enough sunlight to enter their house. 
5. Family
Homebuyers with young children and elderly parents are usually advised to think twice before purchasing a property on a high rise building. There have been cases when people have regretted buying a home on the top floor because their family members were uncomfortable living in such a great height. Therefore, it is important for people to be careful before buying such property as there is a high level of risk that is associated if there are toddlers or elderly people in the family. 
The availability of extra wheelchairs for the elderly and people with mobility impairment, on each floor of a high rise building, should also be incorporated.
ALSO READ: Things To Know About Prefab Homes