Spectacular Architecture Of The Leaf House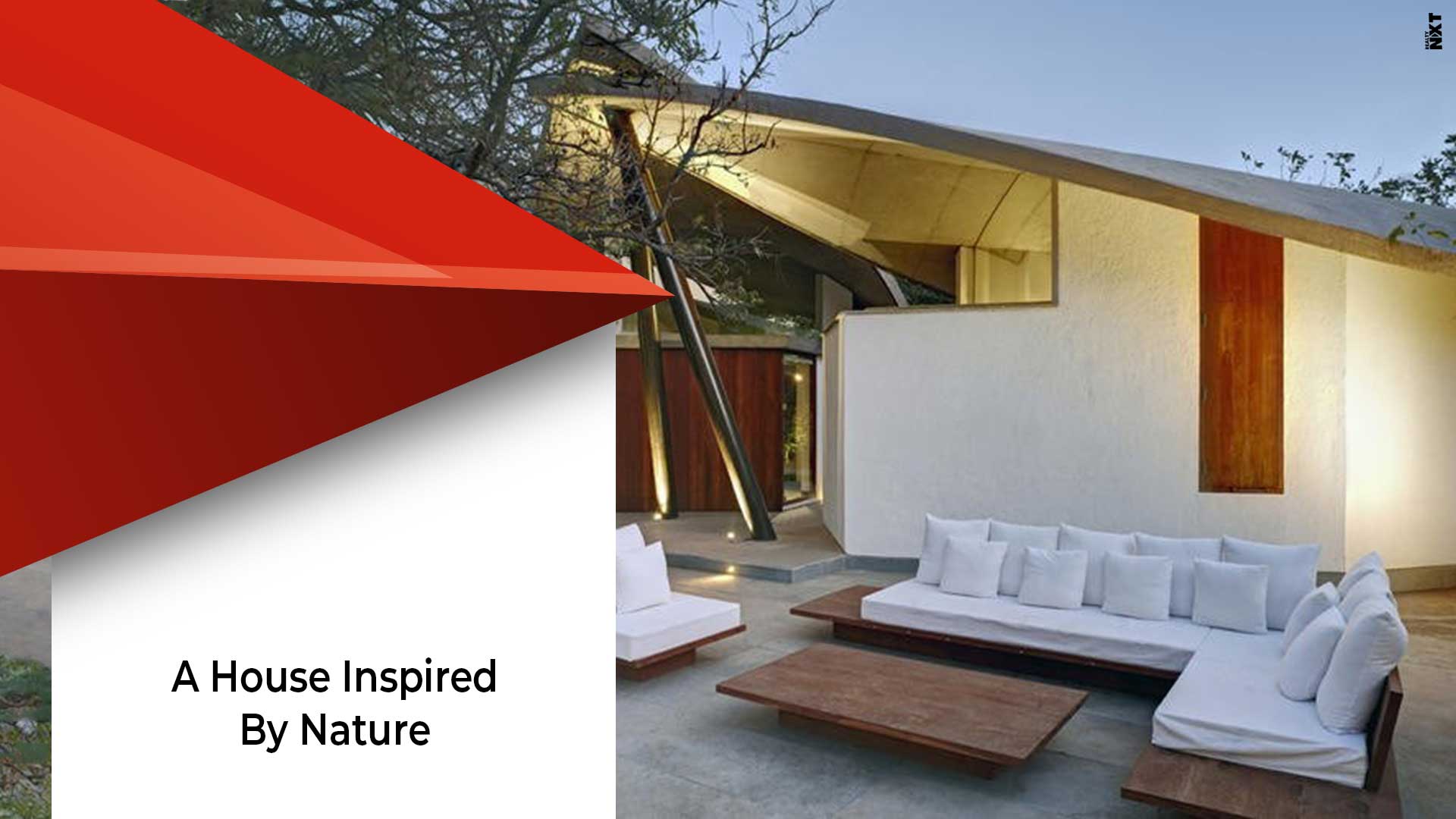 A unique home that makes its residents feel like they are amidst the beauty of nature, The Leaf House displays how technology and innovation is changing the face of real estate in the country
Alibag in India is known for its beautiful landscape, historic marine forts and breathtaking beaches. It is also a popular vacation spot for those looking to spend some time away from the chaotic life of the city.
While Alibag may offer various vacation homes and resorts for a luxurious stay, The Leaf House designed by SJK Architects surely is one of the finest and an extraordinary example of how modern architecture can be inspired by nature and at the same time offer a futuristic and comfortable accommodation to its residents. 
In this article, RealtyNXT explains everything that one needs to know about this architectural masterpiece.
Conceptualised and designed by one of the leading architecture and interior design studio, SJK Architects has been designing projects that echo the beauty of nature and contemporary living style for the last twenty years. 
The Leaf House which is spread across a land of 1.3 acres, has a size of about 650 square metres. It is surrounded by nature from all sides and welcomes its residents with a gentle breeze and a panoramic view of the hills.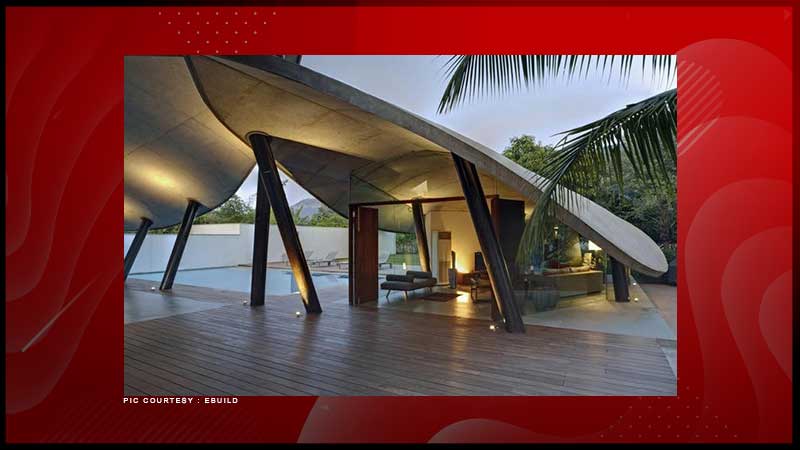 The idea to design such a house was developed when SJK Architect's client expressed his wish to have each room of the house incorporated the structure of a pod. Thus the Leaf House was built such that there are pods that house a guestroom, living room, kitchen and even private courtyards.
With roofs shaped like leaves, there is ample of sunlight and breeze that enters the house. The lack of symmetry in the design allows the walls of the house to be moved and opened whenever necessary. Thus, residents have the liberty to let in as much sunlight or air as per their wish. The aerial view of the property is such that it looks like a few fallen leaves on the ground.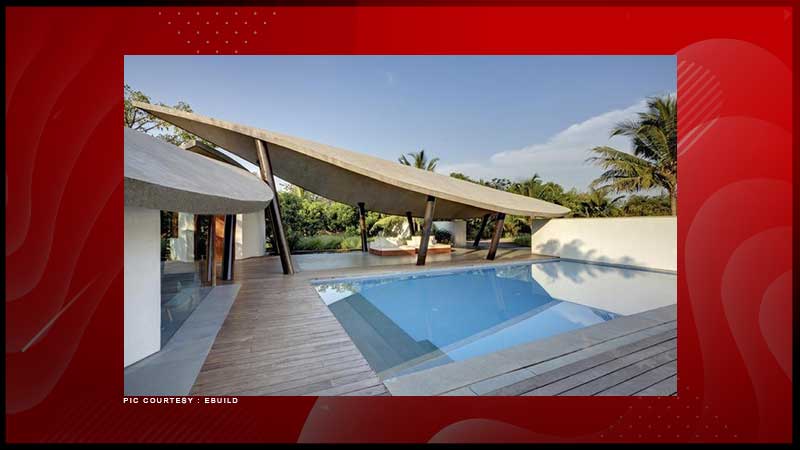 Comprising of a swimming pool and a lily pond, this masterpiece is supported by angled steel columns. Instead of using bright colours on the exterior walls of the house, the architects have made sure that the natural colours of the materials used to construct the property like concrete, steel, linseed oil polished wood and natural limestone complement each other and are used as the only colours on the walls of the house. 
The interior of the house is luxuriously adorned with modern facilities. From branded fittings to designer bathrooms and a spacious kitchen, everything has been carefully planned to accommodate a large family into the property.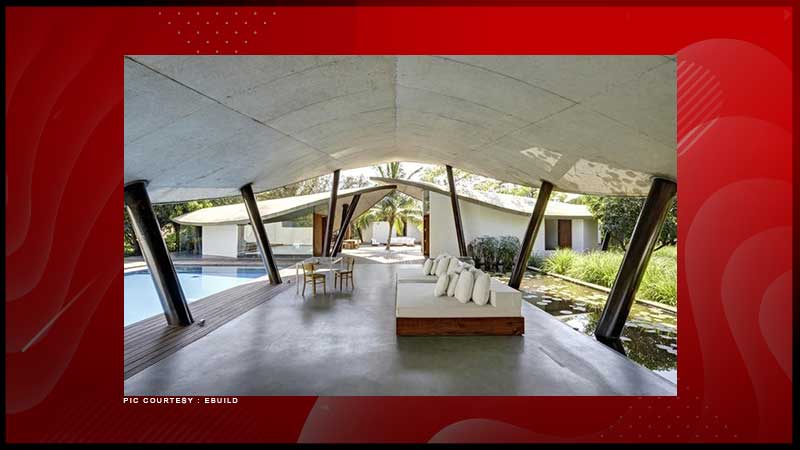 An open-air living room and polished concrete floors are some of the other features of the house. The property is also embellished with trees of coconut, mango, neem and a variety of plants so that its residents stay connected with nature throughout their stay in the house. Thus the Leaf House is a perfect getaway from the busy and hectic life of the city to a blissful experience of staying amidst nature with all contemporary facilities. 

ALSO READ: The Interesting Concept Of 'Container Homes'