How To Decide If You Should Buy Or Rent A House?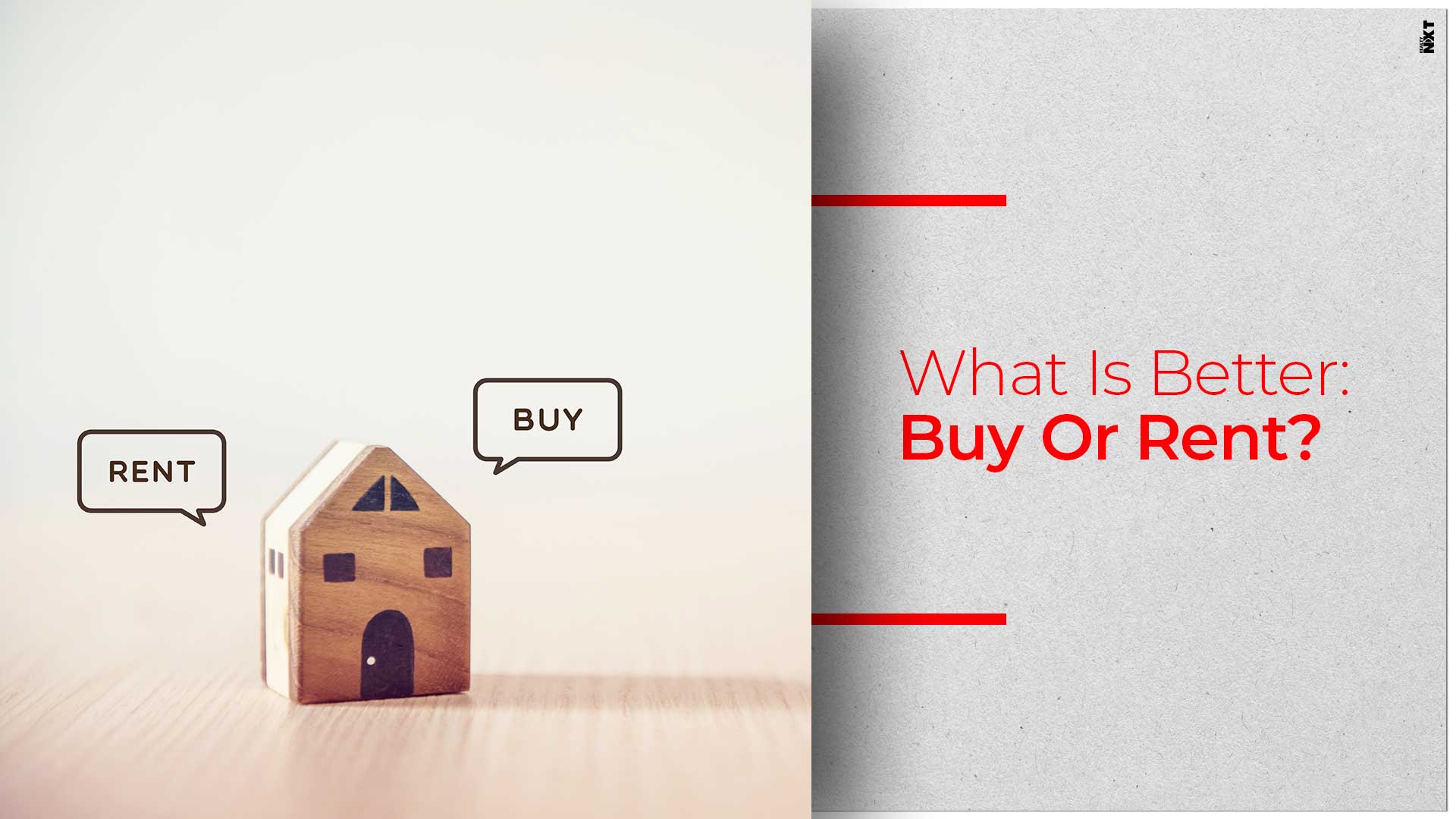 With the emergence of affordable and flexible housing solutions across the country, many people find it difficult to decide if they must buy a house or continue to stay on rent
The last ten years have seen a major transformation in terms of work culture and housing in the entire country. The percentage of young working professionals has grown and a huge number of people have migrated to the urban areas for better employment opportunities. With such a difference in the lifestyle pattern of the people in the country, the need to decide if one must buy or rent a house becomes debatable. 
RealtyNXT points out the important factors that can help to decide if one must buy or rent a house.
1. Ready Cash
It is a known fact that it requires a person to put in more money for buying rather than renting a house. However, there is a significant difference in the process of buying a house or renting one.
An individual must know that it is four times more expensive to buy a home in India rather than renting a place. If one wants to take a home loan from a bank, they must know that the loan will cover around 80 to 90 percent of the cost of the property. The rest 10 to 20 percent has to be covered by the home buyer.
In the case of rent, a person will have to pay a security deposit to the landlord. In Mumbai, the average security deposit of a 1 BHK flat is Rs 75,000.
Thus, if a person has enough money available in hand, then buying a home is a good option. But, if arranging a good sum of money is not possible at the moment, then one must opt for renting a place. 
2. Relocating
Most working professionals need to keep relocating every year due to various reasons. It might either be due to better opportunities in a different city or being transferred by the organisation that they are associated with.
Before making an investment, one must carefully plan out if there is any possibility of them moving out into another city in the coming years. If one's work demands to relocate every year, then renting a place is the best option so that they do not have to invest a huge sum of money on a property that they would not be living in. Instead, a smarter choice would be to save their money or invest somewhere else that would assure them a greater return of investment.
3. Meeting Other Goals
Buying a house is a very expensive affair. Those planning to make such an investment must also consider their other future goals such as further education for self or someone else in the family, buying other assets like a car, travelling around the world or anything that would require a good amount of money to accomplish it.
One of the best advantages of staying on rent is the fact that a person has the liberty to save money instead of paying the EMIs every month for a home loan and achieve other goals in life.
4. Repaying The Loan
A common mistake made by most people planning to buy a house is that they overestimate their future income and underestimate their future requirements.
When borrowing a loan, one must calculate carefully if they are going to be able to pay the monthly EMIs regularly. In the Indian scenario, experts suggest that the housing loan should not exceed more than 40 percent of the monthly income. Those who are currently living in a rented place and have purchased an under-construction property on loan, most of their earning would end up paying the rent as well as the EMI.
Therefore, buying a house should only be considered if one will be able to repay the loan. Otherwise, one must always opt to live on rent and save their money so that they can purchase a property later without any financial assistance.
5. Additional Expenses
A home buyer has to make sure that they are prepared for additional expenses. This means that simply purchasing the home is not going to be the only payment that needs to be done. Various other expenses like buying furniture, installing electronics, fittings and fixtures in the bathroom and kitchen are some of the basic things that need to be done in a new house.
On the other hand, a tenant gets all these facilities by paying the monthly rent. They do not have to face the additional hassles of buying or installing any fixtures or fittings.
Thus, people need to know beforehand that buying a house includes various other additional expenses and funds must be ready for it.

ALSO READ: A Guide For Home Buyers While Visiting Properties