Switch From Smart Homes To Environmentally Smart Homes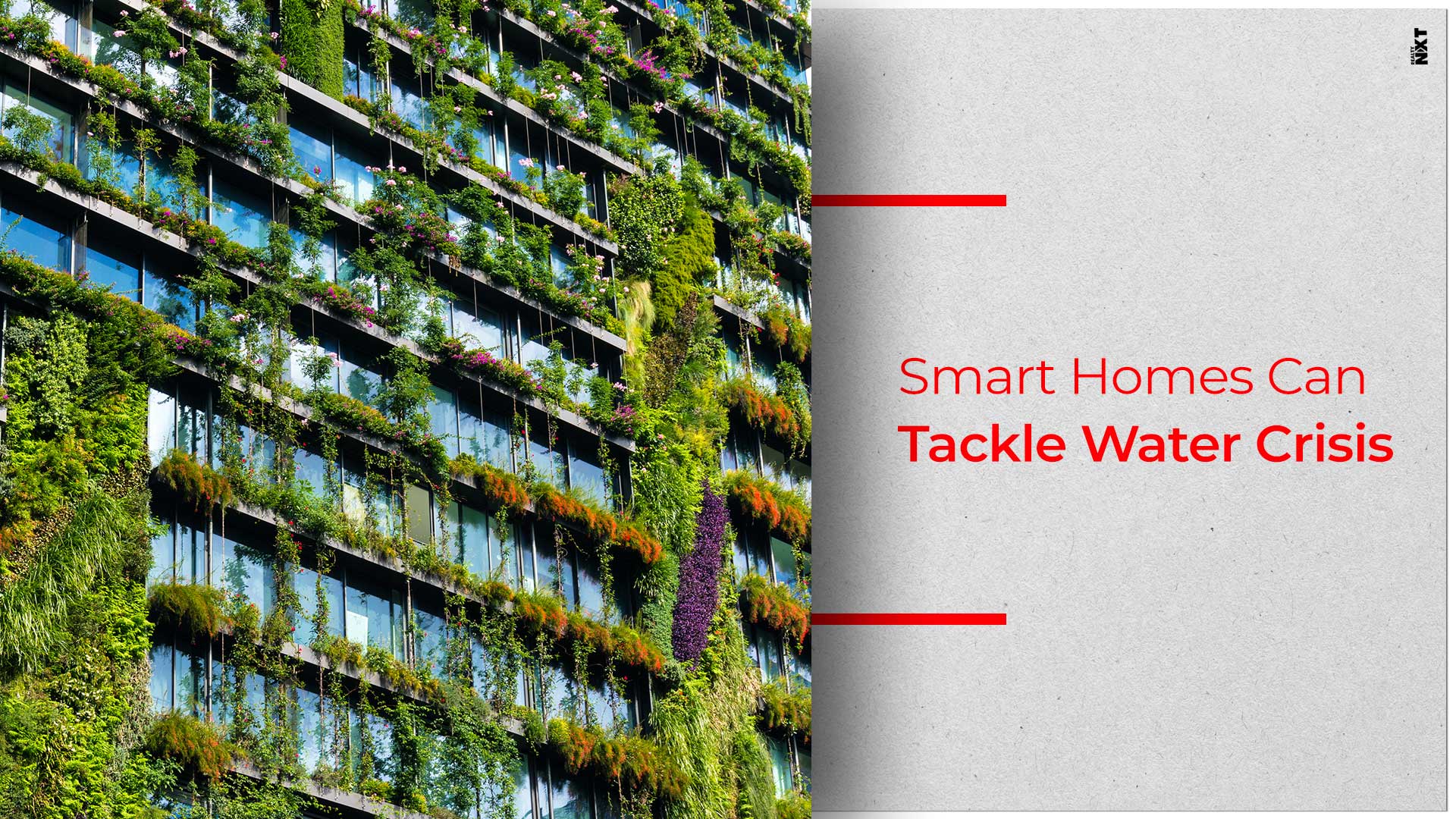 While we are shifting our preferences to electronically smart homes, it is time that we integrate environment friendly measures into urban buildings
What are smart homes? By smart homes, do we mean just electronically smart homes? If so, then we are committing a grave mistake. It is high time that we switch from smart homes to 'environmentally smart homes.' It is true that buildings in urban areas are equipped with rainwater harvesting facilities. But what good it is if the cities are void of rains.
Rainwater harvesting can work only if the the cities receive enough rainfall. So is it possible to attract rains by implementing eco-friendly measures?
A holistic approach need to be adopted to increase rainfall in cities. An integrated 3 part solution can contribute towards improving the present water crisis that most urban cities are dealing with.
One such solution is The Planet Symphony's Urban Roofscaping Project (URP). The project's main focus areas include attracting rains, harvesting rainwater, prevent flooding in and outside the premises, ensure purer air, cool temperatures down by 1.5 degree Celsius, reduce energy bills and minimise greenhouse gas emissions.
The top most points of every building should be planted with terrace gardens and potted plants. Forests receive abundant rainfall because their highest points are green. Likewise, manmade concrete jungles should also be covered with greenery.
Government should make it compulsory for every building to cover the top most points with green cover. It has been found that newer, scientific RWH solutions can ensure that months of drinking water supply can be harvested within a few hours of good rain. The filtered water goes into storage slumps and surpluses are injected into both traditional and recharge wells to raise the overall water table.
Residents and businesses can take care of this within their premises. But local administration, NGOs and corporate leaders must drive the installation of millions of recharge wells in roads and public areas. The current Storm Water Drain systems need to be reaxamined to ensure that the precious rainwater is injected back into the ground within the urban area instead of dumping most of it into rural areas in the form of wastewater or into the sea.
Instead of relying on non-renewable sources like coal for energy needs, it is necessary to install solar panels on roof tops. Solar energy and wind energy should be used effectively to deal with the current climate crisis.
Pay and use solar solutions can be implemented in collaboration with financial institutions, mobile phone companies and solar energy providers. Planting trees on rooftops will purify air and cool down temperatures to a large extent.
Rainwater harvesting will reduce the dependence on profiteering private water players in many cities. By integrating such environmentally smart elements in urban buildings, we are not only improving the environmental condition but also saving the future generation from serious environmental disasters.
Source: Deccan Chronicle
ALSO READ: Telecommunication Companies Boost The Smart Home Market