Why Invest in A Property in Malad?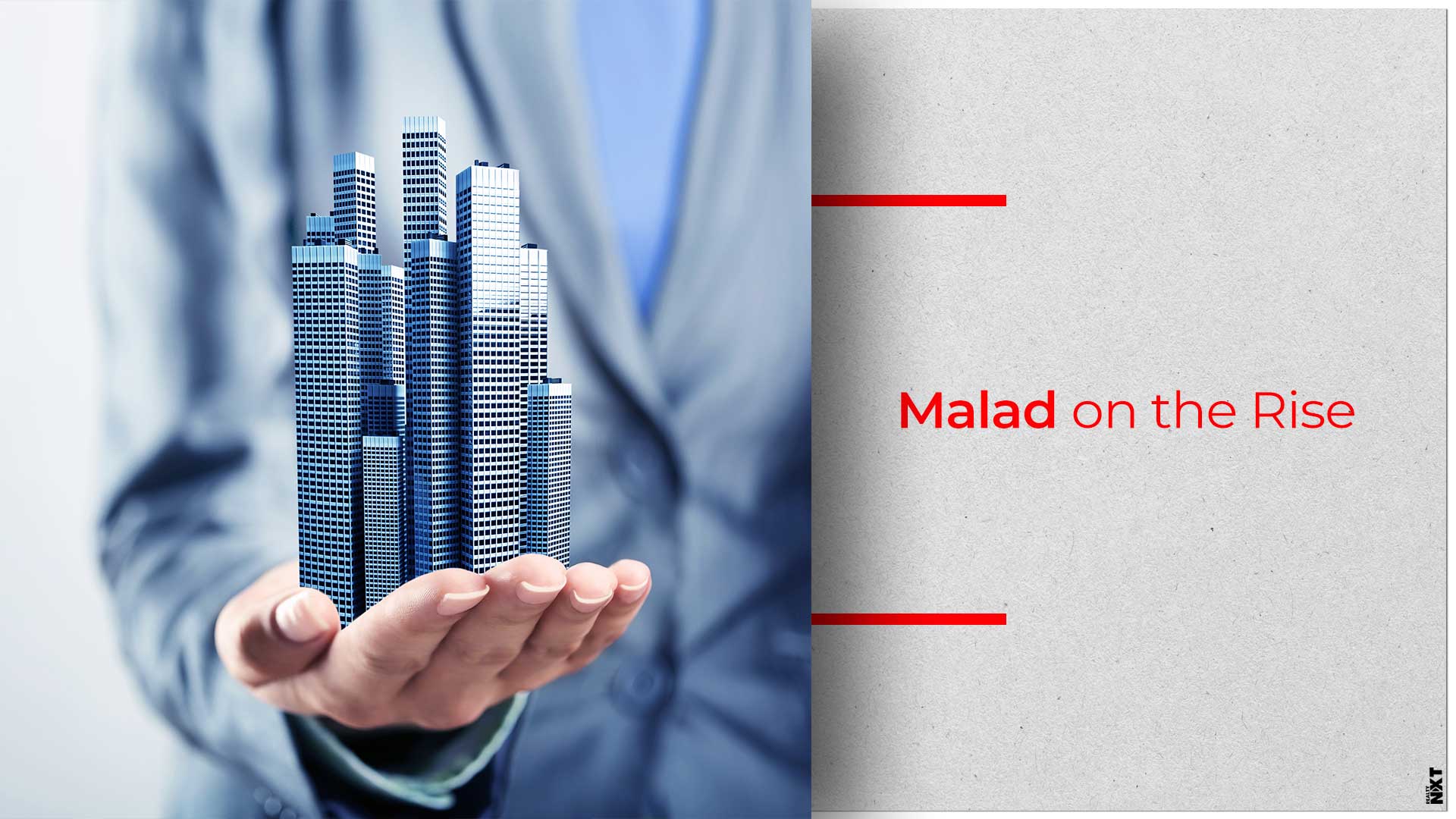 Malad in Mumbai is emerging as one of the hotspot destinations for buying real estate.
Purchasing a home is an important decision. For first time buyers, it is akin to a marriage, a long term commitment which will go a long way in providing wealth and happiness. And for investors, it is an investment which will give them better returns. Among the different places in Mumbai that have become popular destinations for purchasing a property why is Malad is being preferred? RealtyNXT finds out.
If you are thinking of investing in real estate or buying your first home, the factor of ROI has to be keyed in. ROI depends on numerous factors, the key ones being location, revenue generated from rentals and price appreciation.
When you take a look at the key pointers you will realize there are select areas which satisfy the criteria in the island city of Mumbai. And among those one location which is definitely worth considering is Malad. One of the fastest growing western suburbs, Malad is well connected by railways and roadways. The Western Express Highway happens to be one of the major roads which connects Malad to Goregaon –Mulund link road. Moreover, the ongoing Metro work will offer seamless connectivity from Malad West to Dahisar at one end and Malad West to D.N Nagar on the other. Malad East, on the other hand, is just 13 mins drive from the already functional Chakala Metro Station.
Malls and beaches are also one of the USPs of this suburb. Shop till you drop in malls like Inorbit and Infinity. And if you want to be one with nature, check out Marve beach, then there is Manori Island, Gorai and of course Esselworld. Regular jetty services operate from Manori to Esselworld. Malad West, in particular, has become the haven of luxury and corporate houses with a chic and uber crowd. If you are looking for your luxurious abode in Malad West, GuruKrupa Group is offering Marina Enclave, a tower with ready-to-move-in 2 and 3 BHK homes with a sea facing view and the best part – no GST, stamp duty or registration needs to be paid.
A property in Malad fetches a good rent. Depending upon your monthly targets you can invest either in Malad East or Malad West. Check the average rental rates in the table below.
| | | | |
| --- | --- | --- | --- |
| Locality | 1 BHK | 2 BHK | 3 BHK |
Rent range
Avgeragerent
Rent range
Avgeragerent
Rent range
Avgeragerent
Malad
West
10,000 – 11,000
10,666.67
25,000
25,000
52,000
52,000
Malad East
7,000
7,000
30,000 – 1.4 L
85,000
42,000 – 6 L
63,346.11
(Source: Makan.com)
A price appreciation is also one of the core factors why people invest in real estate so when it comes to price appreciation currently Malad West fares better than Malad East. Malad West has seen a price appreciation of 18.1 percent and the prices are around Rs 2,168 – Rs 1, 82,867 per sq. ft. depending on the area in question. Malad East, on the other hand, is currently priced at Rs 2,547 – 89,474 / sq. ft. If you look at the average rates in Malad West, it stands at Rs 1,10,58.71 / sq. ft. whereas in Malad East it stands at Rs 34,855.01 / sq. ft. If you are looking purely from the point of price appreciation, an investment in Malad West is probably more promising.
But once all the phases of Metro are operational, it would be interesting to see the trends in the future. Moreover, if the concept of inland waterways picks up in Mumbai there could be more happy surprises in store since Malad has numerous beaches. All things considered, Malad is definitely a safe bet for real estate investment and it should definitely feature in your real estate investment wish list.  So if you're looking to buy a home in Malad, consider visiting Gurukrupa Group's Marina Enclave for an outstanding experience!
ALSO READ: What Makes Malad A Hotspot For Homebuyers In Mumbai?