What Makes Your Property Valuable?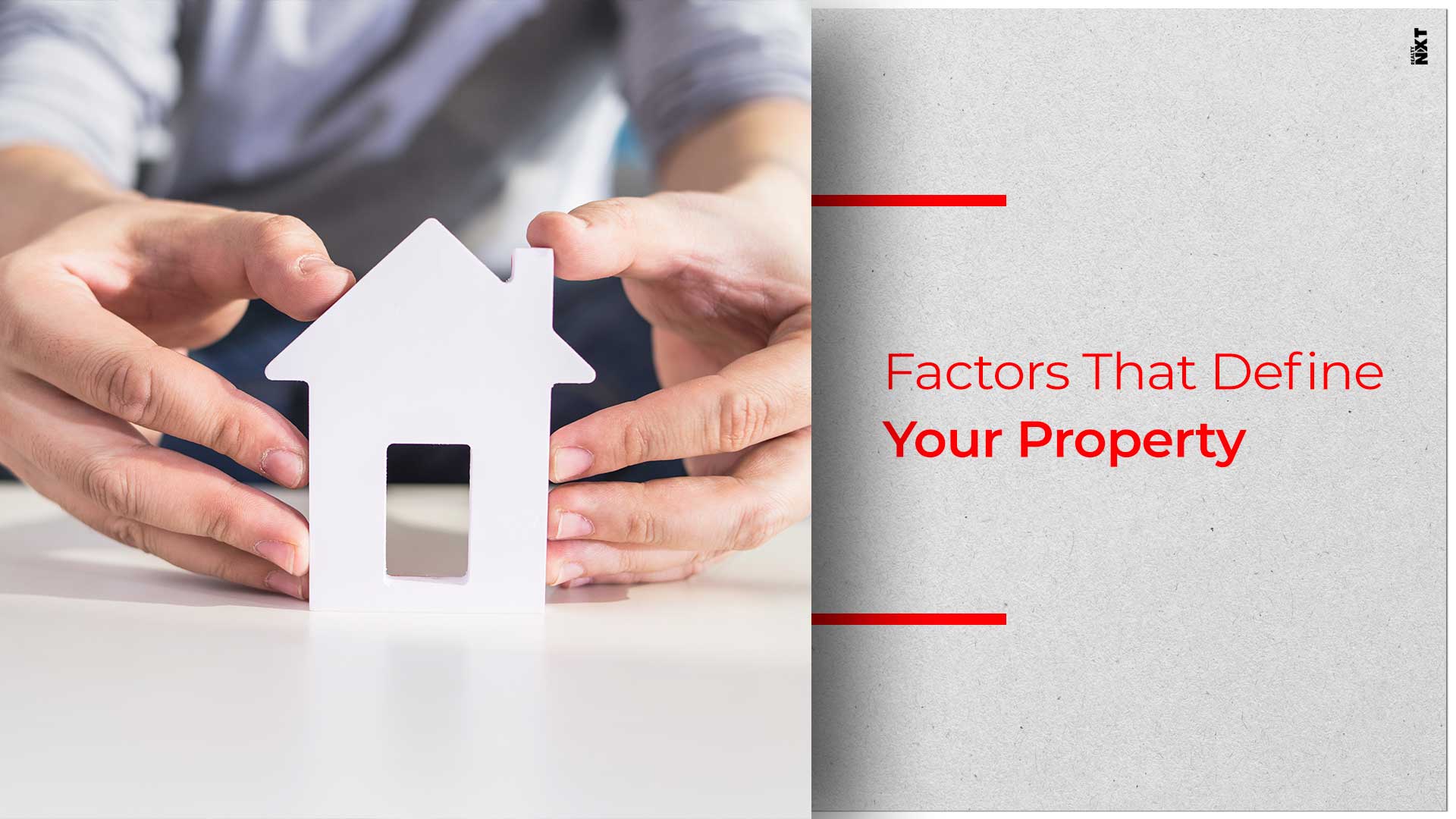 Even though around 86.6 percent of people in India own a home, most of them are unaware of the various factors that influence the value of a property
In the present age, real estate developers are building projects that are making the smart use of technology to provide the best life to homebuyers. As the country is undergoing major infrastructural and various other developments, it has become important that homebuyers are aware of the various things that they must know about before purchasing a property that can affect them in the long term. Out of these, the factors that will influence the value of their property and how they can make the best use of these factors is also important. Any developments or changes in these factors directly or indirectly influence the property.
RealtyNXT mentions the several factors that homebuyers must know about that can affect the value of their property in the long term.
1. Geography
Properties that are situated in places that are prone to natural disasters like tsunami or earthquake do not witness a good market growth and thus the value of a property does not rise much in the years to come. Thus, the geographical condition of the property greatly impacts the rate at which a property is valued in the market. Homebuyers must be careful while choosing the property that they are willing to purchase. 
2. Condition
The condition of the property defines the value at which it will be sold. Properties that are too old do not find a good value in the market. Thus, those looking to invest in a property and re-sell it after a few years must be careful that they do not keep the house unsold for too long to avoid its price getting lowered. Generally, properties that are not too old or new are tagged with high prices as they come in better condition and thus homebuyers do not have to spend a lot of money in renovating it according to their needs.
3. Size
The size of a house directly influences its value. Homes that offer a bigger space have a higher price than homes that offer a smaller space. Therefore, home sellers must keep a track of the rate at which properties similar to their own are sold to avoid the chances of selling their house at a lower rate. Even if the property is not located at a prime location but provides a bigger space, it can be sold at a much higher rate. Thus, if one has access to enough funds, then investing in a bigger home is always advisable so that in the coming years if they want to sell the property, then it can be sold at a high price. 
4. Kerb Appeal
The appearance of the house which is popularly known as the kerb appeal is important when it is being valued. Especially in the case of individual houses, home sellers must make sure that the house looks appealing from the outside so that it finds a large number of potential customers. Efforts must be taken to maintain the look of the house and repair any damages on the walls or the front door if any.
5. Nearby Features
To be valued at a higher rate, a property needs to be situated in an area that will provide many features like parks, local stores, hospitals, educational institutions, offices and means of public transportation. When such features are located nearby, the property witnesses growth in its value much faster than those that are located far away from these amenities. The proximity to shopping complexes and recreational centres are also factors that boost the value of a property. 

ALSO READ: Why Invest in A Property in Malad?