What You Need To Know About The World's Slimmest House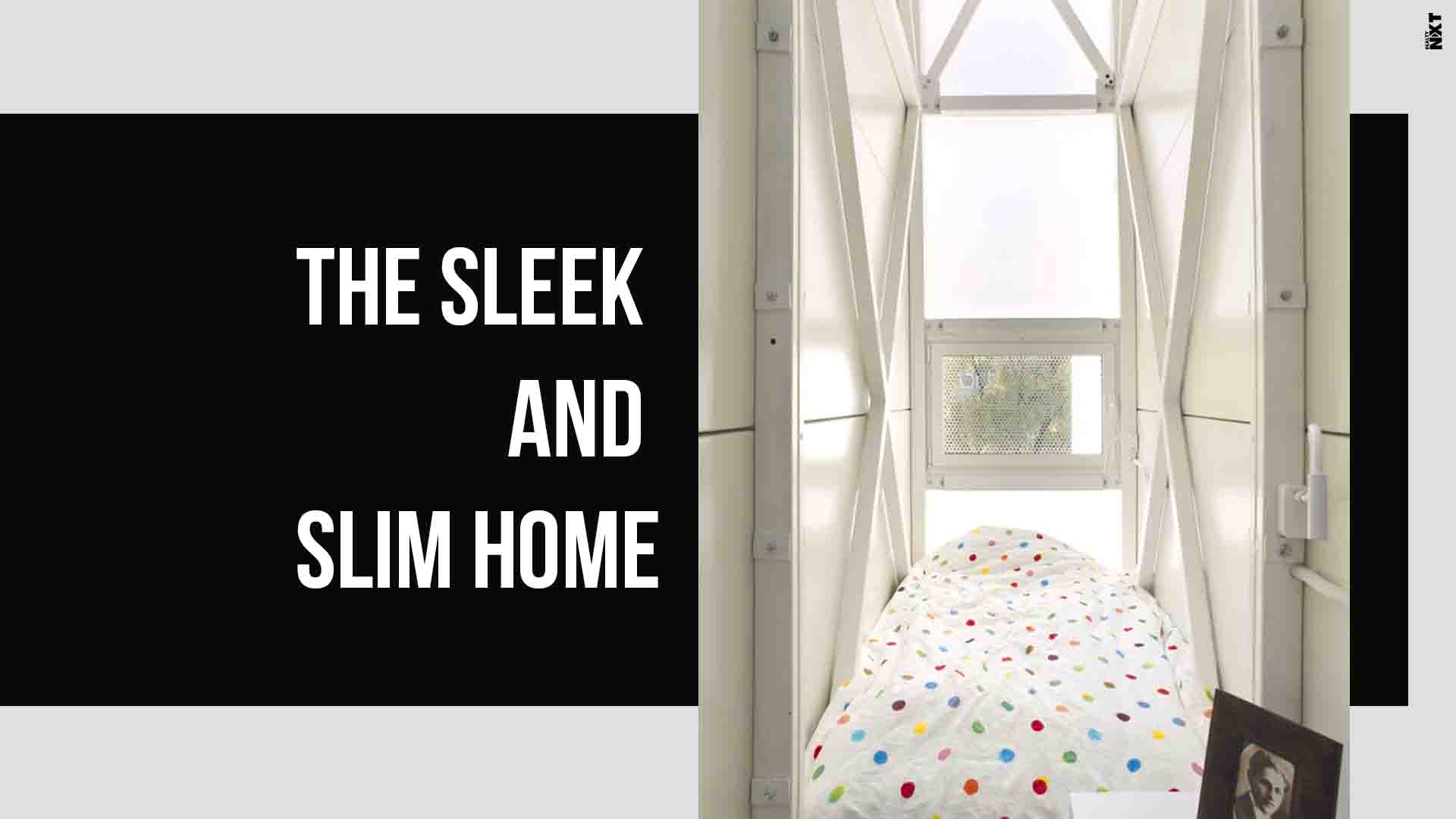 While some may consider it to be impossible, Polish architect Jakub Szczesny displays his brilliant work of building the slimmest house in the world with amenities as good as in any traditional home
Most homebuyers complain about the lack of space that is offered to them while they hunt for a home. As developers are constantly planning and designing customised layouts so that their clients can live comfortably in their homes, very few realise that with correct strategy and creative thinking, one can build a place that can fulfil the needs of everyday life and at the same time create a space that is liveable.
RealtyNXT explains everything that one needs to know about the spectacular and unbelievable architecture of the slimmest house in the world.
Designed exclusively for travelling writers as a temporary home, The Keret House in Warsaw, Poland is only 122 centimetres wide and is situated between two buildings of historic importance. Its semi-transparent and windowless structure may appear to be narrow from the outside but is spacious enough to accommodate a single person comfortably inside.
Architect Jakub Szczesny's idea to create this home came from the need to create a space for those who need some time alone to work such as authors, poets or artists. Thus, when he came across its site, the narrow space between two of the most important buildings of Poland, he knew that this space would be ideal for his creation.
The house comprises of all the necessities that one requires every day like a bed, study table, chair and a refrigerator. Guests need to enter the house by climbing a flight of retractable stairs that can become a living room when closed. One can even cook at the kitchenette which comprises of cupboards to store utensils as well. Next to the kitchen is a mini bathroom with all the essential sanitaryware installed.
With the narrowest part of the house being only 72 centimetres, the entire house is an iron structure with two non-opening windows. However, during the day, sunlight can enter the house through the translucent glass panels that make up the wall. After sunset, the guests can turn on the LED lights that are installed inside the house. Interestingly, electricity supplied to the house is donated by its neighbours.
As one of the prime examples of how technology and creative innovation can create wonders under any conditions, The Keret House stands for cooperation, interaction, synergy and providing a space for people from different communities who want to work in the comfort of their privacy.

ALSO READ: Spectacular Architecture Of The Leaf House