What You Need To Know About Green Buildings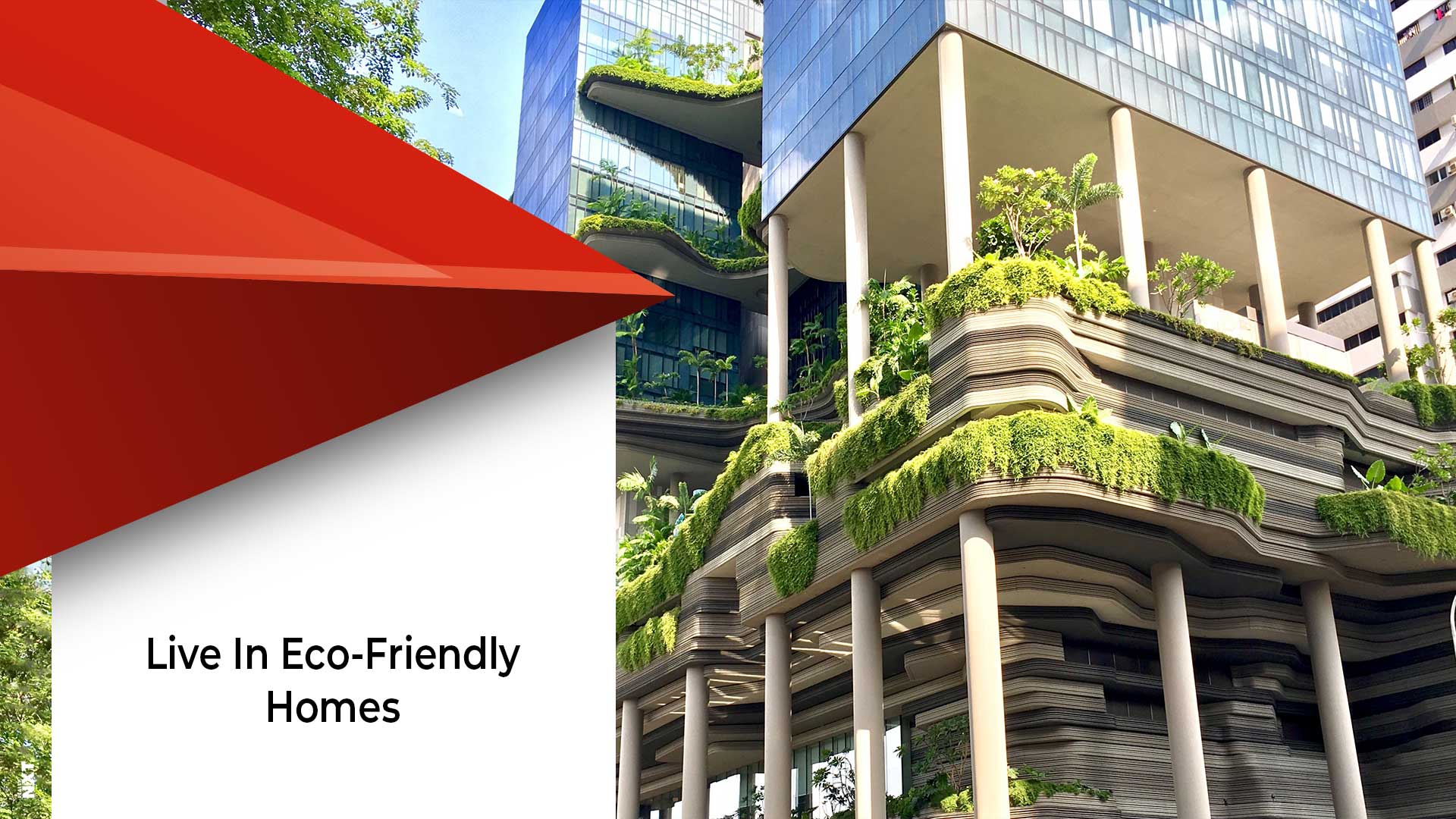 According to a report by Dodge Data and Analytics, it is expected that nearly 55 percent of all real estate projects in India will comprise of green buildings by 2021
Countries around the world are adapting ways in which they can lead an eco-friendly life. Several activists and scientists are finding alternative ways so that the materials that are harmful to the environment are used less and we switch to a greener life. The real estate industry presently is also using various strategies to function in a way that is not harmful to the environment. One of the latest and effective innovations that this industry is witnessing is the construction of green buildings. Most developers now are constructing such buildings but most homebuyers are not yet aware of the benefits of living in it.
RealtyNXT lists everything that one needs to know about the concept of green buildings.
1. What Is A Green Building?
A green building refers to the structure of a real estate property that has been constructed by applying processes that are environmentally safe and resource-efficient. This means that right from the planning, design, construction and till its demolition, all these stages have used eco-friendly materials and methods. With the advent of the concept of green buildings, the harmful materials that are released into the environment during the construction of property have reduced significantly and thus it is expected that this initiative will benefit its residents to a great extent.
2. Economic Benefits
Green buildings offer various economic benefits. The cost of building a green building is lower than a traditional building as it uses less water and energy.  It also saves the cost of utility bills of the residents of such buildings. Most importantly, green buildings are valued at a higher rate when being resold compared to traditional buildings due to the various features it offers. 
3. Social Benefits
Research suggests that residents living in green buildings have benefited immensely from green buildings. Therefore, such buildings have a positive impact on the health of the people as well as their mental well being. Living in such buildings increases an individual's productivity and at the same time provides an optimal eco-system to grow healthy especially for the children. 
4. Water Efficiency
One of the most appreciated features of a green building is that it consumes less water and at the same time provides the best quality of water to its residents. Wastewater is minimised by using ultra-low flush toilets and low-flow showerheads. Such measures make sure that no water is wasted while constructing the building and at the same time when people start living in it. 
5. Less Wastage
The waste generated by green buildings is significantly much less than traditional buildings. Usually, regular buildings have been found to contribute to 18 percent of the global emissions which are harmful to the environment. Right from its construction stage, the use of eco-friendly materials and the use of lesser resources make green buildings generate less waste. These buildings emphasise the use of renewable resources like sunlight and reduce rainwater runoff. Some of the top green buildings in India are Suzlon One Earth in Pune, Jawaharlal Nehru Bhawan in New Delhi, Infinity Benchmark in Kolkata and ITC Green Centre in Gurugram.