Millennials Want Luxury With Enhanced Quality Of Life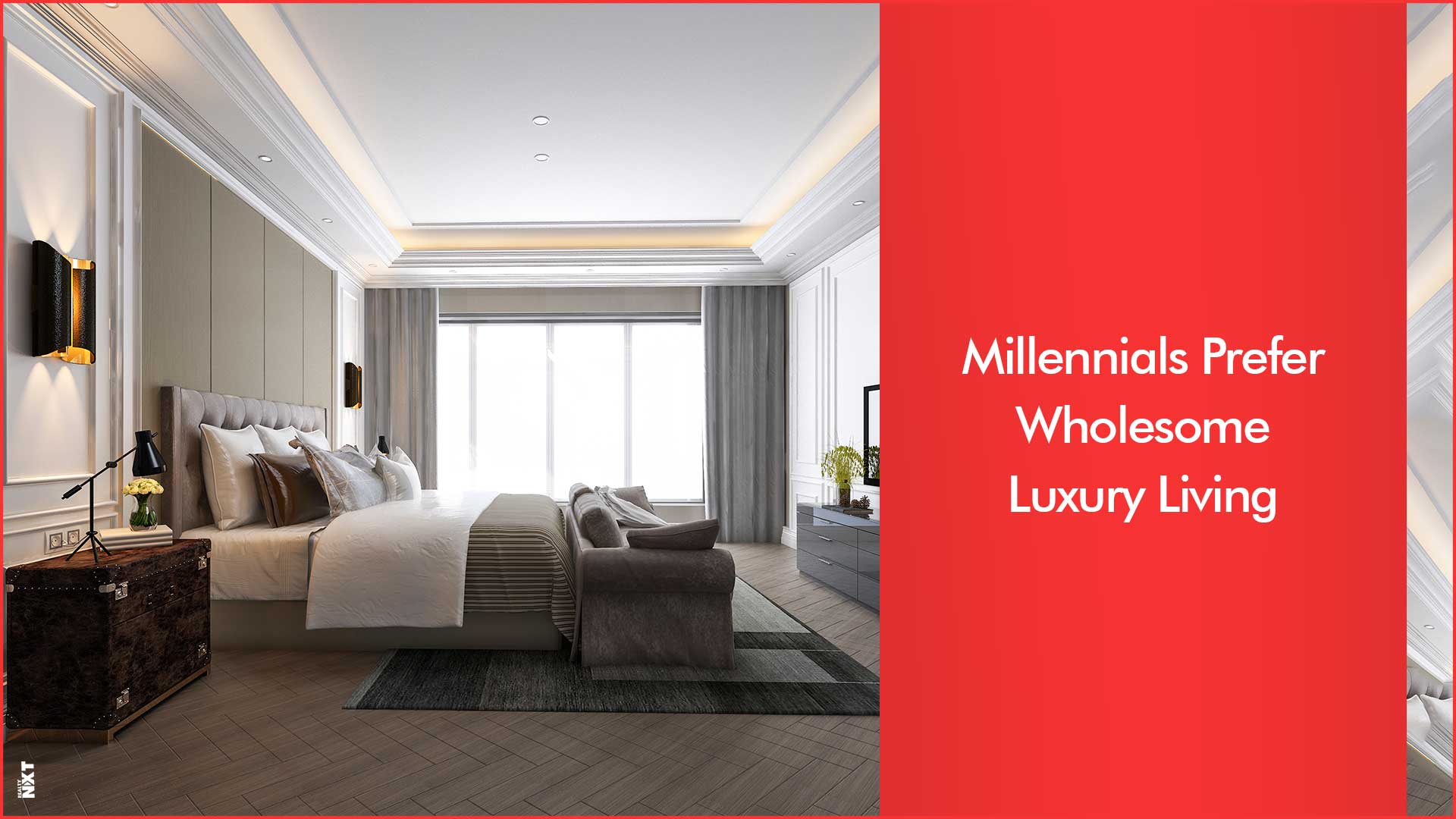 Millennials are no longer in search of luxury and wish to have a healthy life with minimal effects on the environment
Millennials' preferences while seeking a home have changed over a period of time. Today, millennials want luxury, comfort and at the same time want to ensure that the environment is not harmed.
The concept of luxury has evolved too. Gone are the days when luxury was just limited to being lavish, plush and extravagant. While buying a home, millennials are concerned about the health, environment and the overall quality of life.
The priorities of millennials include many things like a beautiful and sustainable house, a clean and green environment and location connectivity among others. They are no longer being ignorant of climate change and other adverse environmental effects. The good news is that millennials are making a conscious effort to cause least harm to the environment.
Owning a home is one of the important milestones and the young generation is committed to making wise choices rather than making hasty decisions. A home that ensures physical and mental well being is of utmost importance to the Gen Y.
These preferences have led to developers responding positively by developing sustainable buildings. Developers are using resource-efficient materials from the site to design, construction, operation, maintenance, renovation and demolition of a building.
Amenities such as jogging and cycling tracks, outdoor gyms, sports pitches, and amphitheatres are an integral part of any residential complex. Indoor facilities like yoga decks, Zumba classes, rock climbing and work-out areas also are important. Indoor sports complex, rooftop jogging track, and rooftop swimming pool are essential amenities that developers incorporate without any fail.
Developers are no longer focussed on simply creating structures and making money. They are going an extra mile to construct houses that fulfil the material as well as spiritual needs of the millennials. They are also consulting experts to construct green buildings and attract youth with prospects of a healthy life.
Source: Financial Express
ALSO READ: How Gen Y Is Changing The Luxury Real Estate Market?