Finding The Best Home As A Single Working Professional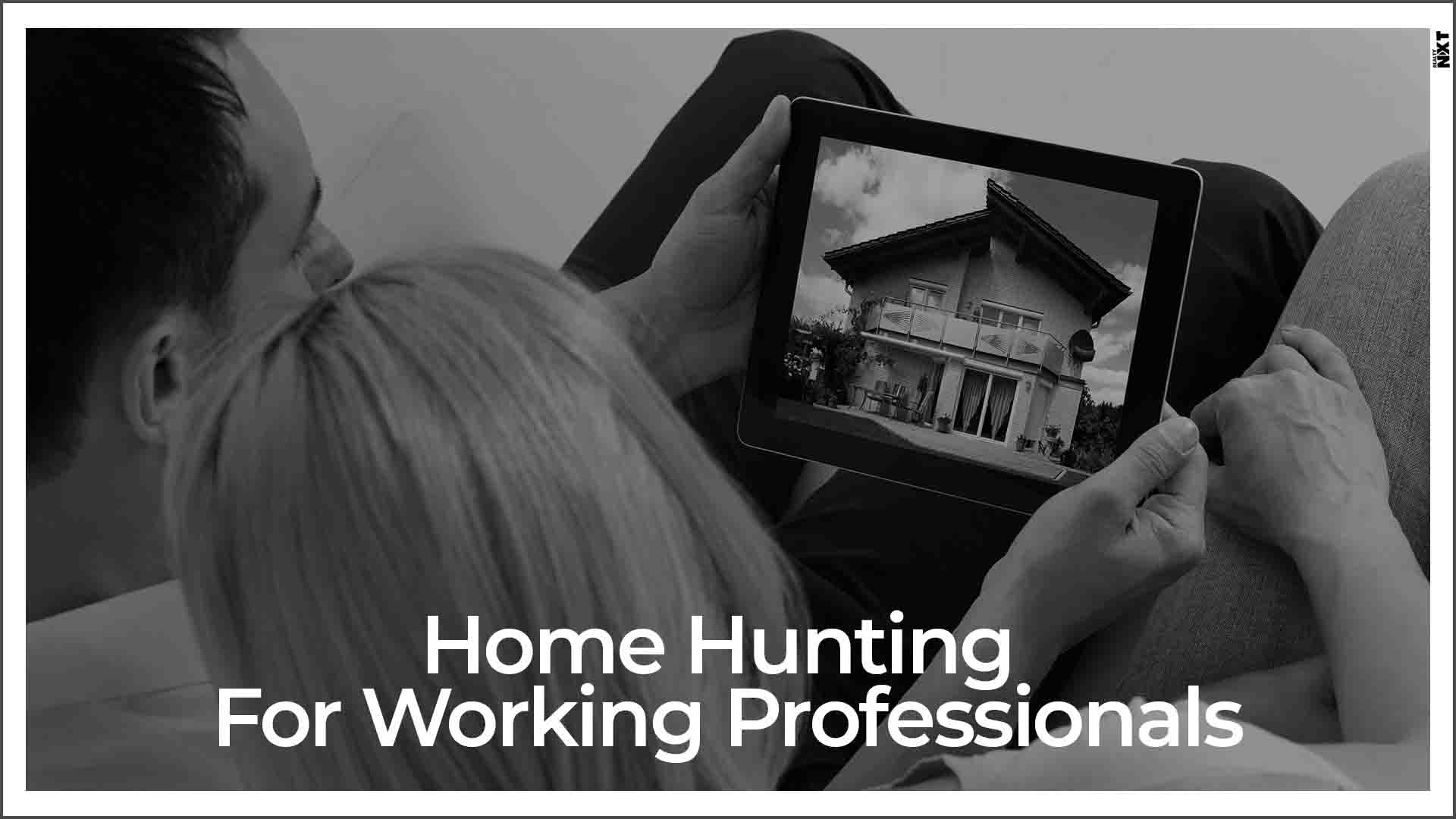 A large section of the population in the urban cities of India is composed of single working professionals who are on the lookout for affordable housing solutions 
Around 78.7 percent of the population in the country are working professionals and a majority of them have shifted to the cities to find better job opportunities and standard of living. As housing solutions are being redefined in these urban areas, single working professionals are always on the hunt for finding the right place where they can come after a long day at work and relax.
However, there have been cases when single working professionals have not been able to find a good place and thus they often have to spend a large amount of money and time while searching for it. Hiring a real estate agent also adds to this expense. By knowing about the smartest ways of searching for a home, single working professionals can find the home that they want to rent or buy.
RealtyNXT lists the various ways by which the single working professionals can find their perfect homes.
1. Serviced Apartments
As a single working professional, managing the time to do household chores can be very difficult. With the ease of serviced apartments, one can easily get access to all types of facilities like cooked food, laundry, housekeeping services and a secured place to be assured that their valuable assets are kept safe. Serviced apartments are also affordable and tenants can live in it without the interference of the landlord.
2. Managing Finances
The single working professionals must keep a check on the amount of money that they are spending on paying the rent or for paying the EMIs of a house that they are planning to buy. It is adviced by experts that only 30 percent of the income must be spent on housing. Thus, those looking to buy or rent a house must be careful about the monthly expenditure that they have to spend on their accommodation and thus find a place that suits their budget.
3. Location
Whether it be buying or renting, single working professionals must find a home that is near their workplace. This will ensure that they can save a lot of time of their daily schedule and do not have to spend extra money on traveling to their workplace. The mistake of living too far away from the workplace is a common mistake which becomes very hectic and at the same time expensive.
4. Hidden Costs
It is important to find a home that needs minimal or no repairs. Most single working professionals ignore the damages that are there in the house that they are interested in and later find out various types of damages that need renovation or repairing which costs a hefty amount and consumes a lot of time. As someone who will be busy throughout the day on their work, it is important they scan the property well before renting or buying it to save enough time and do not have to spend extra money. The hidden costs of these repairs are something that one needs to be careful about.
5. Smaller Apartments
It is suggested that single working professionals opt for smaller apartments. This is because it is easier to manage and at the same time the rent or EMI spent on such a place is lower than that of a larger apartment. They may opt for studio or 1 BHK apartments that are easily available in most of the metro cities of the country. 
6. Safety
Even though real estate agents and landlords may assure that the locality is safe, it is important that as a single working professional, one must do good research in terms of the crime rate in the neighbourhood. One has to be very careful regarding the neighbourhood as they will be leaving their house vacant for hours on weekdays and thus the cases of robbery in the locality must be minimal. 

ALSO READ: Important Things To Do After Buying A House