Top 5 Tips To Negotiate With Real Estate Brokers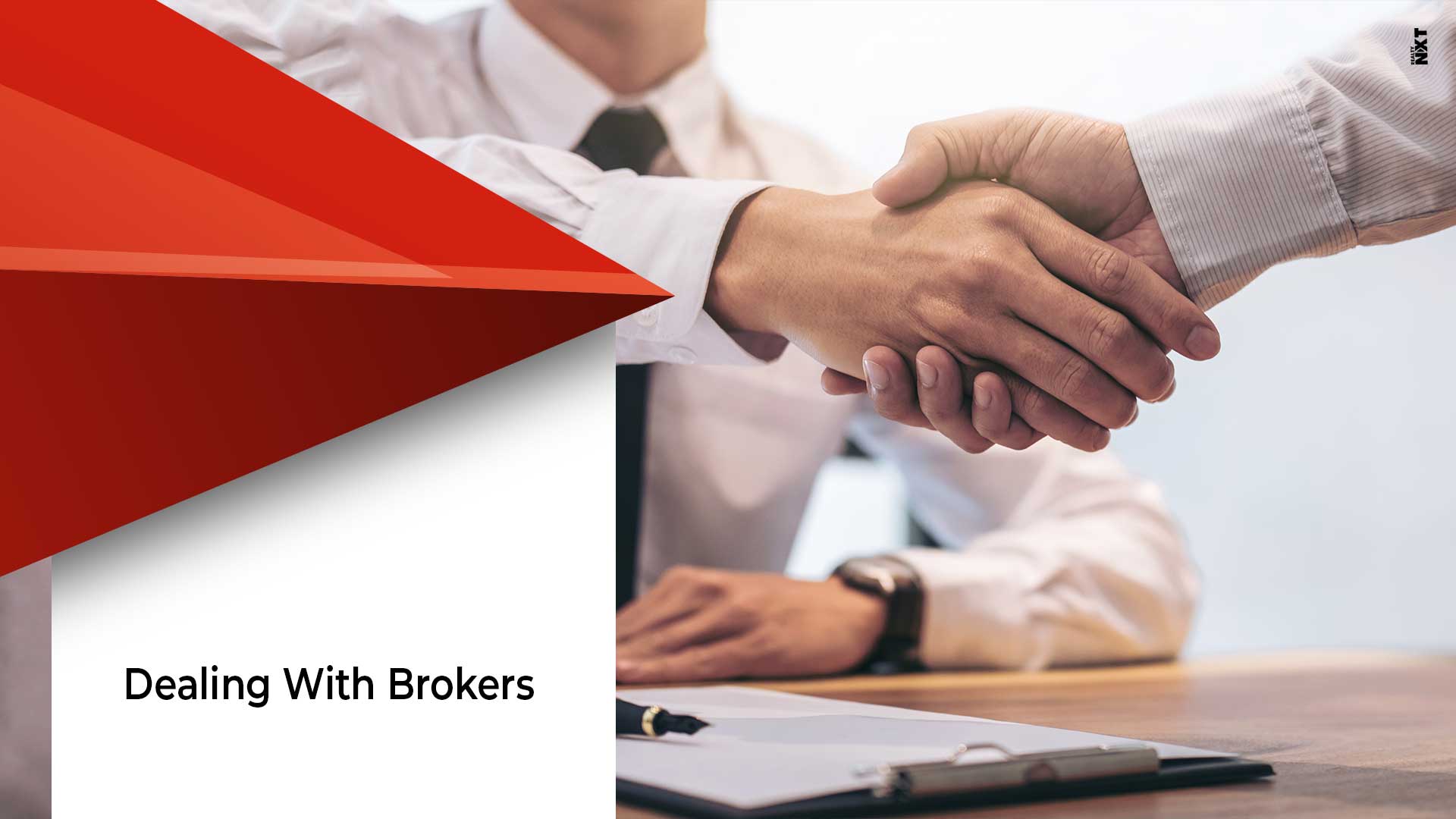 As housing prices have risen by 8.3 percent since last year, the need to make the perfect deals for the buying or selling of homes is becoming very important
Real estate brokers can be very helpful for both homebuyers and home sellers, respectively. They take the responsibility of facing the hurdles of paperwork and make the entire process of home-selling or home buying much easier.
But there have also been various cases in which some real estate brokers have been found out to be charging a hefty amount from their clients which have led to several disputes.
Thus, it is very important that these transactions are dealt with fair practises and both the broker and his clients are able to seamlessly make the transactions as per the agreement. Also, knowing the tricks to negotiate with real estate brokers can help one to save a lot of money and avoid the chances of being cheated.
RealtyNXT lists the various ways in which one can negotiate with their brokers more effectively.
1. Research
It is very important that those willing to buy or sell a house know what is the current market rate of a property which is similar to the one that they are purchasing or selling. This would give them a fair idea about the real estate market and accordingly they will be able to understand if their broker has told them the property prices honestly or not.
Moreover, talking with a few other brokers to understand how much they charge and comparing it with their own brokers will eliminate any chances of paying any extra charges. In case the price charged by other brokers is less than the current broker's, then the home seller or the home buyer must discuss it with their broker and negotiate the price according to the current rate at which other brokers are charging.
2. Establish Rapport
It is very important to establish a rapport with the real estate broker. While some home buyers or home sellers may be apprehensive to do so, they need to understand the fact that by talking and understanding each other, the broker does not only get to know about the kind of property that his client wants but also create a comfortable atmosphere for both of them to take the deal forward. A good rapport helps the broker to understand how much his client can afford to buy a property and at the same time pay for the brokerage fee.
3. Analysing The Property
Homebuyers need to analyse if the property that they are purchasing is in good condition or not. In case, they are buying an old home and there are some damages in the property then this must be highlighted to the broker and thus it can lead to a significant decrease in his brokerage fee. This way, homebuyers can negotiate the amount that they are paying for the property as well as the brokerage fee that is being charged.
4. Value of The Property
Home sellers must know that if they are selling the price lower than their expected price, then they can offer to pay a lower brokerage fee. This will not only make the brokers search for a buyer who pays a price that is closest to the expected price but also charge a lower brokerage fee as their client is not satisfied. 
5. Offer A Low Price
As negotiation begins with the real estate brokers, both home sellers and home buyers must offer to pay much lower than the amount that they will be comfortable to pay so that by the end of the negotiation, the amount that is confirmed is within the budget of the client. This means that if a broker charges Rs 30,000 for a property as his brokerage fee, then his client may start by offering Rs 10,000 so that by the end of the negotiation process, the final amount does not rise above Rs 25,000. This is one of the most effective ways of negotiating with a real estate broker. 

ALSO READ: Why Should A Real Estate Broker Help You Buy A Home?