Finding The Right Property Neighbourhood For Kids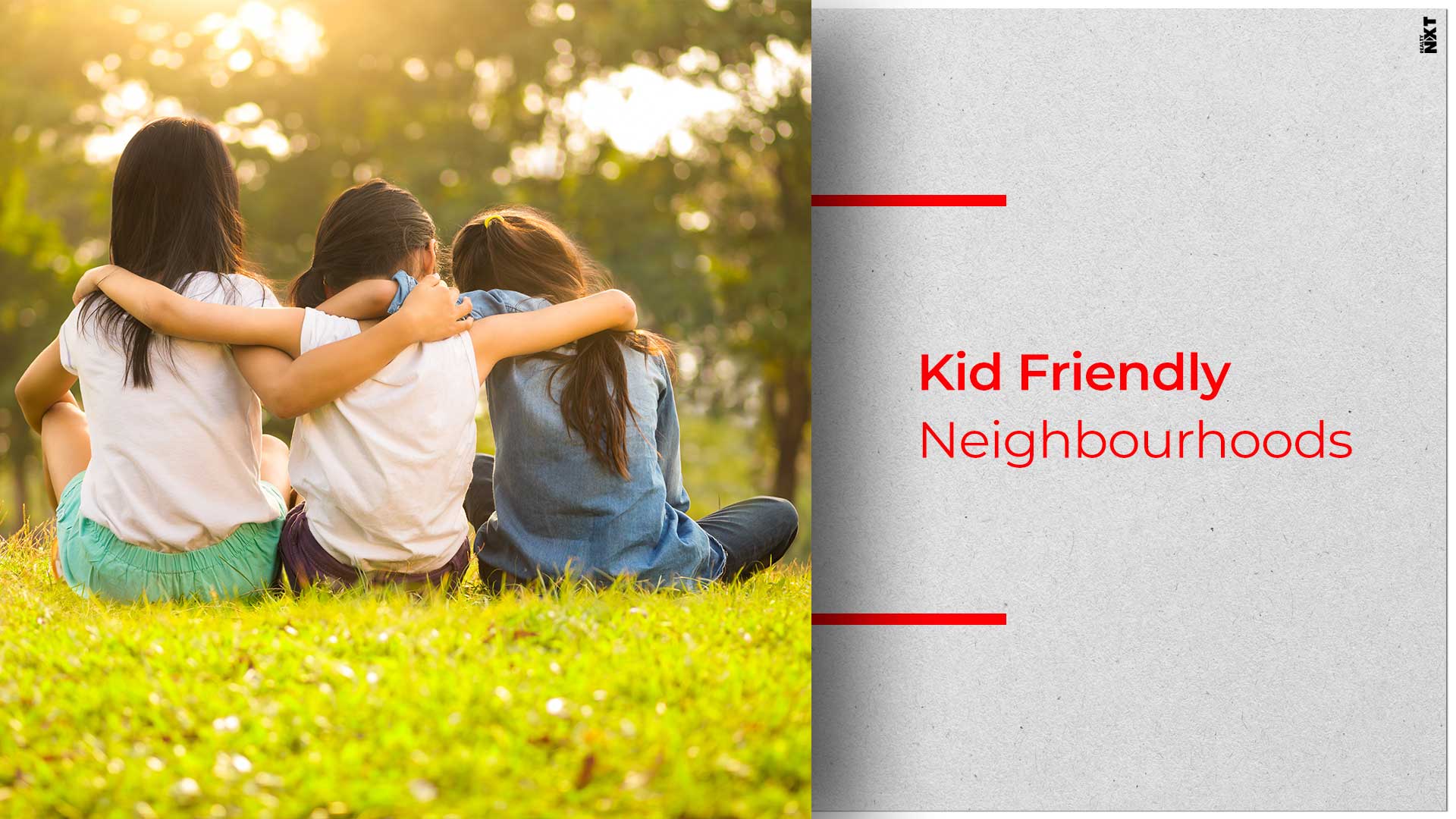 As the neighbourhood in which kids grow up affect their physical and mental health, parents must choose a property that is ideal for their kid's growth
One of the most crucial things to notice before investing in a property is the type of neighbourhood in which it is situated. Homebuyers who have kids in their family need to be very careful while choosing a neighbourhood as it greatly impacts the way their kids will grow up. Studies around the world have found out that the neighbourhood in which a child grows affects the way he develops his social and emotional skills to a great extent. In India, where there are numerous cities, it becomes important for parents to research and find out a property that will provide a healthy environment.
The socio-economic status of the neighbourhood should be such that it helps the young to make the best use of what is around them and grow to be efficient and healthy citizens.
RealtyNXT lists the various things that need to be kept in mind while investing in a kid-friendly property.
1. Educational Institutes
It is suggested that one must invest in a property that has educational institutes at least within a 10 km radius. This is essential so that kids can commute to their schools and colleges easily without having to waste any of their time.
Another important thing to keep in mind is that one must also make sure that there are ample of coaching centres nearby so that college students can have the comfort of going to these institutes easily.
2. Clean Environment
The high level of pollution, especially in the cities, have degraded the quality of air. Homebuyers need to make sure that they opt for a property that is situated in an area where the Air Quality Index (AQI) is good to avoid any health issues of their children. Places with poor air quality have serious implications on the health of the children.
Thus an ideal location will be one with a large number of trees or areas with gardens and parks nearby.
3. Healthcare Centres
One of the most important things to consider before purchasing a property with a kid in the family is to make sure that there are paediatrician clinics nearby. This will make sure that the parents can take their children for regular health check-ups or can rush to these clinics in case of any emergency. Also, the availability of pharmacies should be there in the neighbourhood.
4. Sports Facilities
Kids must engage in sports activities to remain healthy and fit. Thus, one must search for properties that provide amenities that include a sports arena or the facility to engage in outdoor games. If it is not available within the residential campus then they must make sure that sports centres are available in and around the neighbourhood so that their kids can engage in at least one sport.
5. Recreational Centres
A healthy kid needs to be around an area that provides the facility for them to enjoy and have fun with other kids. Homebuyers with kids must look for a neighbourhood that has recreational centres like game zones, shopping areas and others. This will make sure that the kids can enjoy on their holidays as such recreational areas provide an opportunity for them to talk with other kids and at the same time learn new things by exploring various types of games. 

ALSO READ: Finding The Best Home As A Single Working Professional