Things To Know Before Living In A Studio Apartment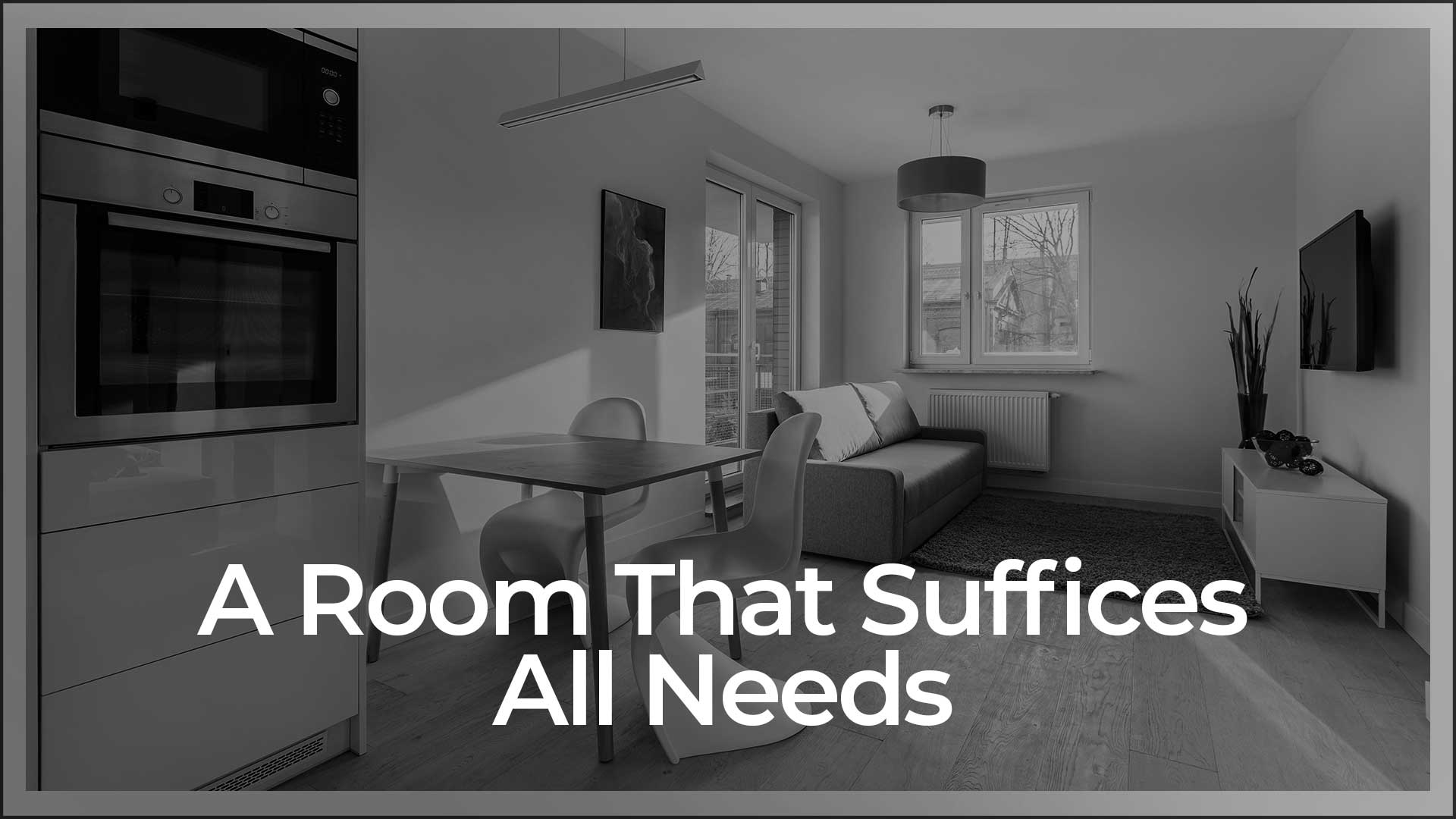 The young population of the country is demanding for studio apartment in metropolitan cities as these areas provide better education and job opportunities
The country is currently witnessing a huge growth in the population of cities. As more and more people are migrating to these areas, the need for more homes which can be affordable and useful at the same time is arising. Popular especially in the west, the concept of studio apartments have gained a lot of popularity in the last few years. Not only are these homes budget-friendly but at the same time more convenient to manage especially for the working professionals.
A studio apartment can be defined as a large room that can be used as a bedroom, dining area and living room with a kitchenette and a separate bathroom.
While some choose to rent these apartments, some also prefer to buy one due to its location and the ease of living in it. However, before choosing a studio apartment, a tenant or the home buyer must know certain things about it.
RealtyNXT lists everything that one needs to know before living in a studio apartment.
1. Vertical Space
One of the most important things to look for in a studio apartment is the vertical space that is available in it. As the horizontal space, which is the area covered by the floor, is relatively smaller of a studio apartment than a traditional apartment, a tenant or the home buyer must make sure that there is plenty of vertical space, which is the distance between the floor and the ceiling of the apartment. Plenty of vertical space means that the ceiling will be higher and thus it will make the studio apartment appear bigger. A greater vertical space also provides the ease and opportunity of installing shelves or wall decors.
2. Minimal Furniture
With the limited space that it has to offer, the number of furniture that one owns while living in a studio apartment decreases to a great extent. This also reduces the expenses that are spent on purchasing furniture and other accessories for the home.
These days, with the ease of renting furniture, those living in a studio apartment can choose not to buy any furniture and rather rent it every month which is much more convenient than moving with bulky furniture every time one moves from one place to another.
3. Less Expenditure
While living in a studio apartment, the expenses decrease to a great extent. The number of electrical appliances required in a studio apartment is much lesser than any other type of apartment. Thus the utility bills are far cheaper and are ideal for those willing to save a good amount of money.
Studio apartments, therefore, help one to live with all types of essential amenities and at the same time, cut their cost of living to a great extent.
4. Natural Light
One must lookout for windows in a studio apartment that let in sunlight inside the room so that natural light can be used for most of the day. Plenty of windows in the studio apartment will make it look bigger and brighter. Natural light won't only let the home look larger than it is but also will be beneficial for the physical and mental wellness of its residents.
However, if the studio apartment is located at the heart of the city and the window faces the roadside, one must be careful especially during the evening when artificial lights are turned on and install curtains to protect their privacy.
5. Avoiding Clutter
It is important that one makes sure that they maintain a clutter-free life while living in a studio apartment. This can be achieved by decorating the room with very few but elegant decor items and always ensuring that everything is kept in its place as it should be. Those willing to live in a studio apartment need to avoid installing or decorating their home with too many things and make use of the storage space if available or using effective storage strategies to declutter their home and make it look appealing. 

ALSO READ: The Benefits Of Buying A Smart Home