Types Of Green Kitchen Countertops You Need To Know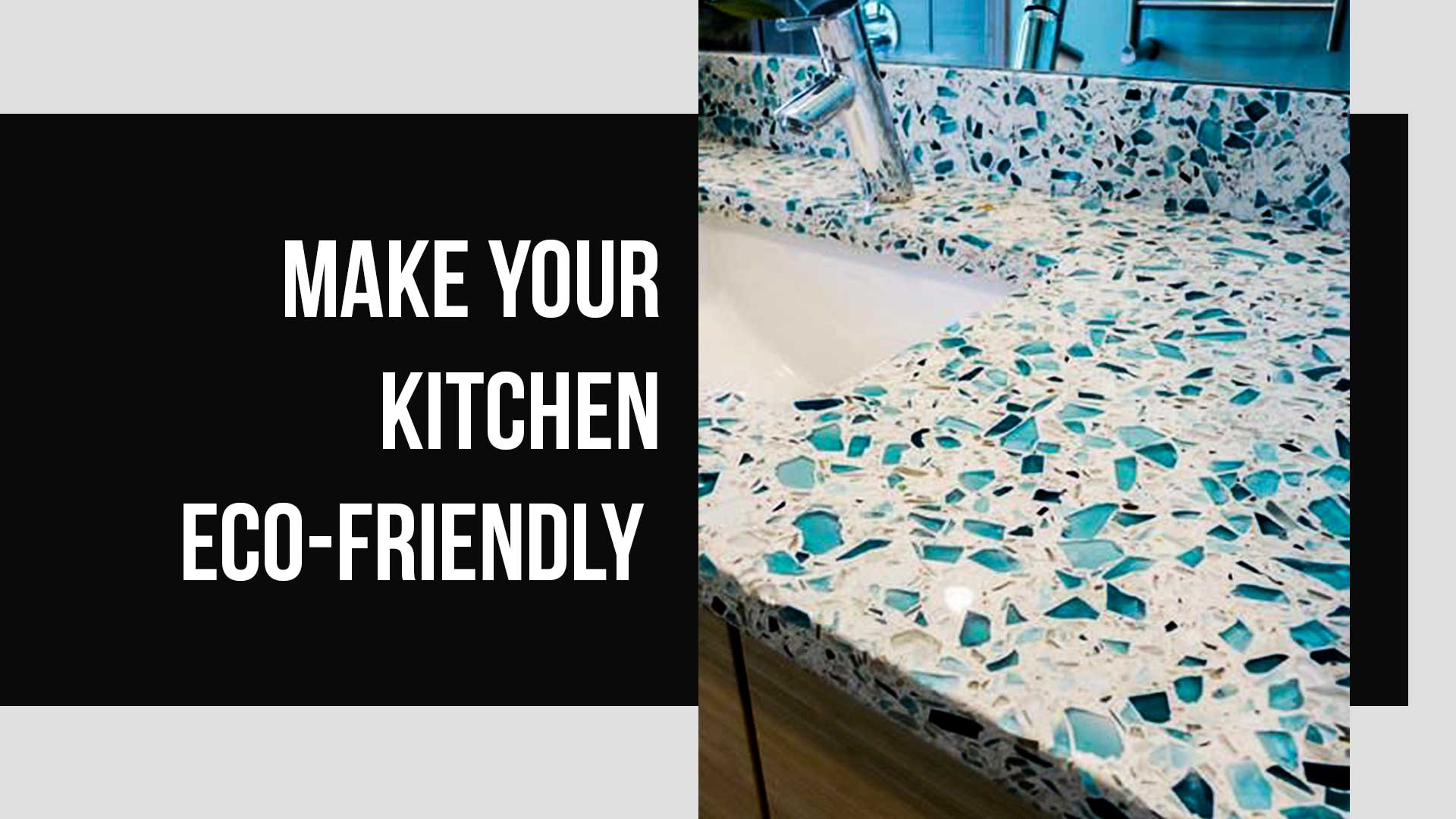 With the growing awareness of the need to conserve natural resources, homeowners are now trying to integrate more eco-friendly materials in their homes such as recycled or green kitchen countertops
As technology has become one of the key factors in making life more comfortable for humans, it has also led to several innovations that help recycle materials and save precious resources of the planet. Due to the rising importance of green homes, several materials are being integrated into homes that are not harmful to the environment.
One of the most effective innovations that are helpful in making the kitchen more eco-friendly is the use of green kitchen countertops. There are various types of these eco-friendly kitchen countertops and due to the various benefits that it offers, it is also gaining a lot of popularity.
RealtyNXT lists the various types of green kitchen countertops that homebuyers must know.
1. Recycled Aluminium
Known for its durability and elegant look, recycled aluminium is one of the most preferred kitchen countertops. It is made from the aluminium scrap which is mixed with a polyester resin. This gives it a fine and smooth texture. Therefore, recycled aluminium can be used as a green kitchen countertop as it also lasts for several years.
2. Bamboo 
Due to its hard structure, bamboo is one of the best forms of materials that are used to make kitchen countertops. Bamboo is a renewable resource and while installing it as a kitchen countertops, it does not require any harmful glues. Bamboo kitchen countertops are also more affordable and non-toxic. These countertops also look quite good and brighten up the entire kitchen space. 
3. Recycled Glass
Recycled glass countertops are available in different types of colours and patterns. It is long-lasting, scratch-resistant and requires very low maintenance. Recycled glass adds a luxurious look to the kitchen space. This type of kitchen countertop is quite popular in the west Asian countries and is also gaining popularity in most of the urban areas of India.
4. Recycled Plastic
The use of recycled plastic countertops is very common in most of the countries on the western side of the world. This countertop is made up of materials like recycled containers, bottles and other plastic products. These are also one of the most affordable kitchen countertops and requires very low maintenance. The recycled plastic kitchen countertop is also moisture resistant. 
5. Terrazzo
Terrazzo kitchen countertops are one of the most beautiful countertops to be used. These usually consist of crushed glass and stones and is made into a smooth shining surface with the use of a binding agent. It might include several patterns and colourful designs in it. Terrazzo kitchen countertops are one of the most long-lasting countertops.  

ALSO READ: Using Water Efficient Technologies In Green Buildings