International Firms Invest In Indian Real Estate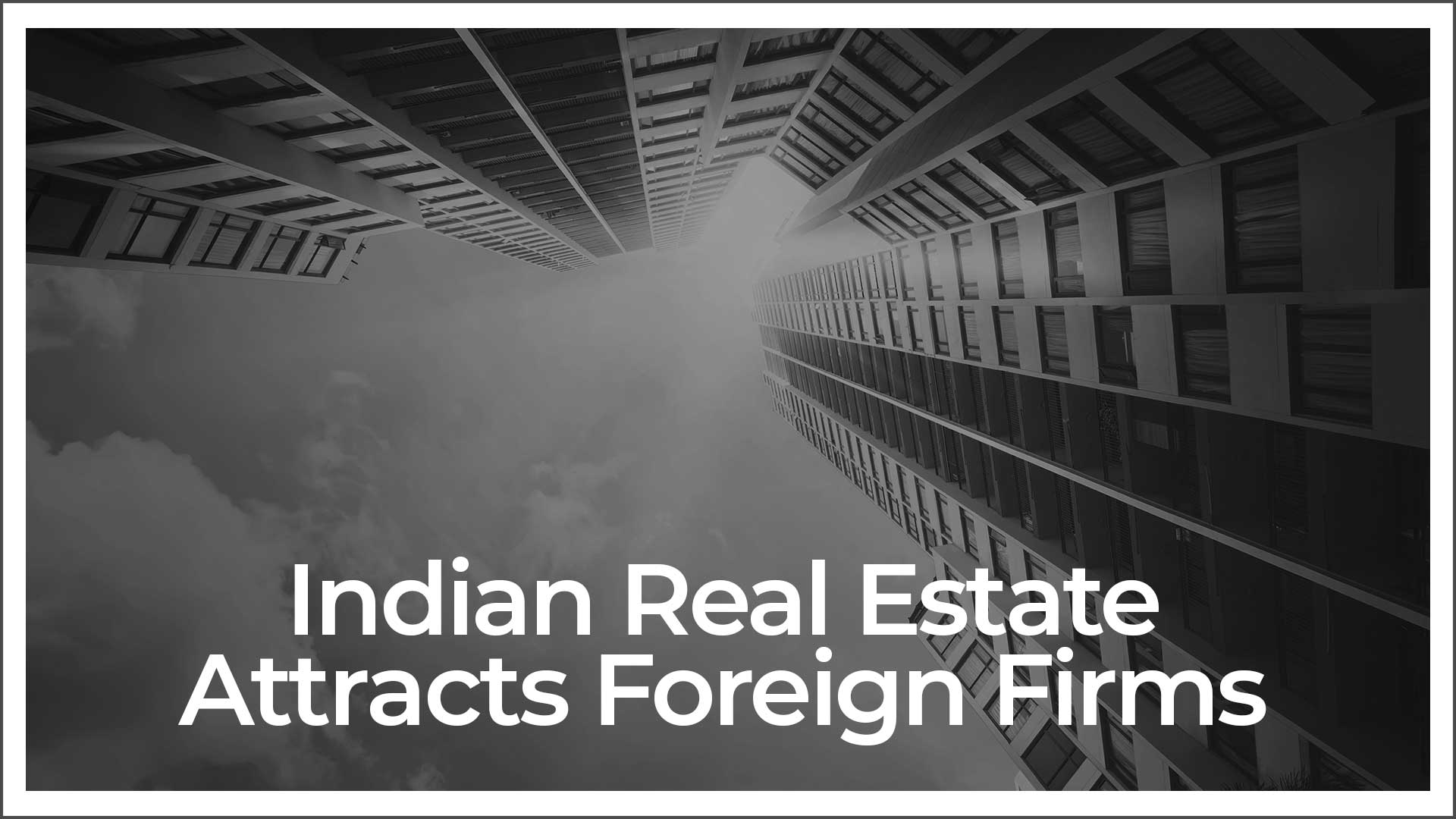 As international firms are investing in various sectors of Indian real estate, the industry is set to make its way towards progress
Foreign investors are readily investing in Indian residential, commercial, industrial, logistics, retail and warehousing. Japanese property firm Sumitomo Realty recently bought a three-acre plot in Mumbai's Bandra Complex. Australian firm LOGOS entered the warehousing sector, Singapore-based Assetz invested in logistics and residential real-estate and Dubai's Danube Home launched their home interior services.
Shobhit Agarwal, MD and CEO of Anarock Capital, claimed that other big firms are also registering their presence in India. Some of them include the Trump Organization that has launched properties in Pune, Emaar Group based in Dubai and Hong Kong-based Risland Holdings which are involved in developing commercial hubs, townships and office spaces.
Somy Thomas, Managing Director of Valuation and Advisory from Cushman and Wakefield, said that the Indian developers are battling a liquidity crisis and there exists a need for proper housing. Thomas revealed that several projects have been stalled which is increasing the amount of unsold inventory. There is a lack of confidence among buyers and the international firms have an opportunity to fill the void.
He believes that internationally recognised brand names might instil a sense of security and confidence in potential buyers. Agarwal believes that foreign brands are preferred over the existing players by buyers as they believe that international brands display more professionalism in their business ethics.
Different asset classes within real estate are emerging and have high growth potential with expected returns to be 10-14 percent in some locations. Agarwal said that India is still the fastest growing economy in the world, steadily widening its lead over China. The government policies are also friendly for international players to prosper.
Abhinav Joshi who is the head of research for India said that everyone wants to be a part of India's growth story. The Indian economy is active and the first quarter of 2019 attracted 32 million sq.ft. of occupiers across sectors. The first quarter of 2019 absorbed what the country saw in the entire year of 2013-14.
The onset of RERA eased the process of trading across borders. Thomas observed that much of foreign interest is in the commercial and warehousing sector. While residential was the most lucrative option for international players in 2015, the investment in commercial reached $2.8 billion in 2018 following the slowdown in the residential segment.
A senior spokesperson of Singapore-based Assetz, that has expressed its interest in the co-living segment said that the massive startup explosion in Bengaluru has motivated them and are identifying the right model and partnerships, to begin with.
Bengaluru has been identified as the best in the world to start a company and the city has a huge demand for housing. Bengaluru also has the required socio-economic metrics and the right positioning that aids in long term growth sustenance.
There's a reason the foreign players are eyeing our warehousing market said Joshi.
"Many developers expand in the cities with their co-working spaces. Logistics and warehousing are secondary interests. That leaves a lot of room for international developers to experiment," he added. "International brands are very cautious with their business models and are not likely to start with metros and Tier I cities. Most of them are interested in spaces on the fringes of a city and not in the prime location."
Source: Hindustan Times