The Interesting Concept Of Ecocapsules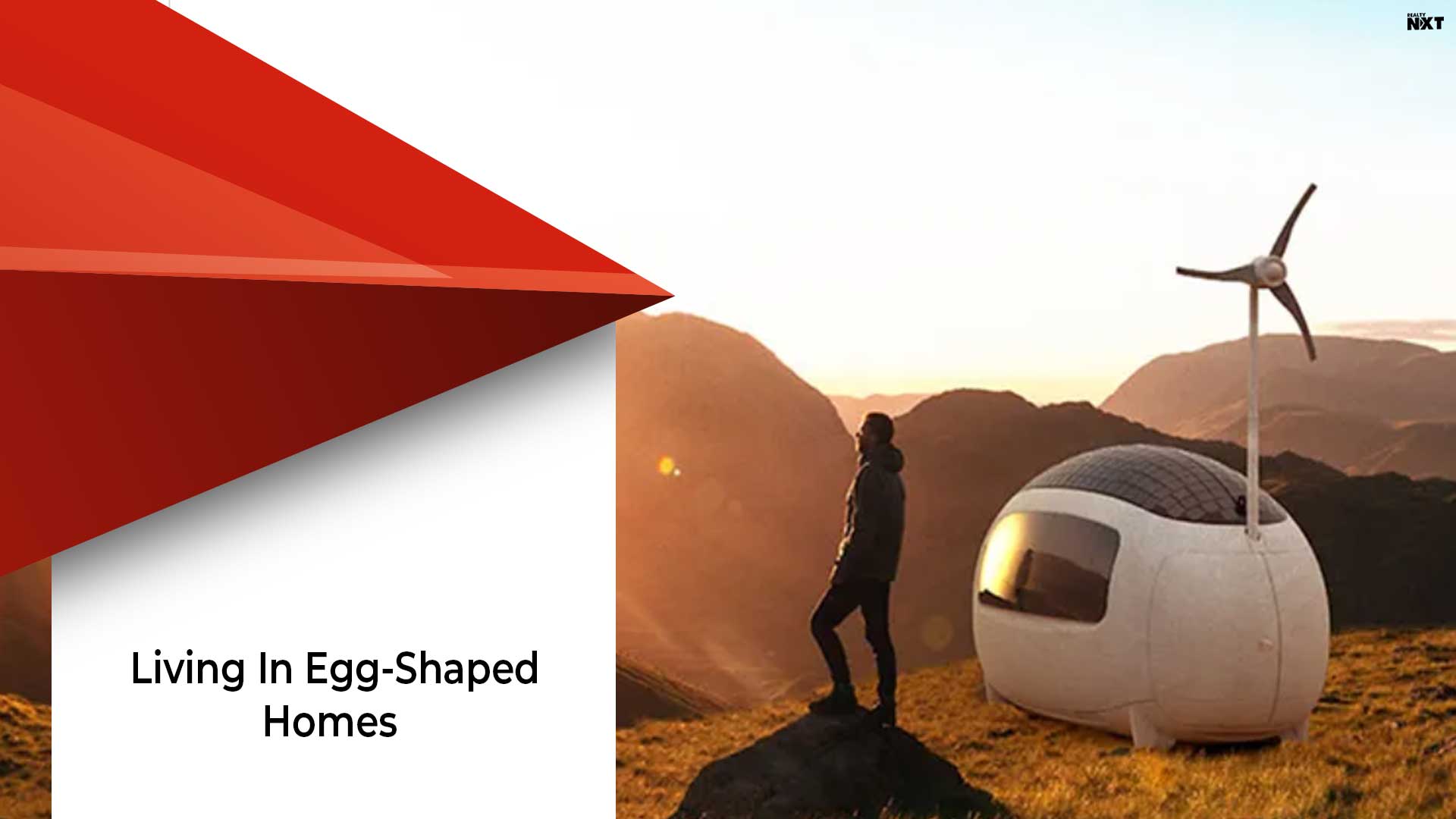 After becoming popular in most of the European countries, the concept of egg-shaped micro-homes popularly known as Ecocapsule is also gradually gaining popularity in India
Developed by a firm in Slovakia, Nice Architects have invented micro homes that not just have a unique egg-shaped structure, but are also energy efficient. Popular for its futuristic design and easy-to-use functionality, the walls of the Ecocapsule are made of two layers of fibreglass with polyurethane foam sandwiched in between. This means that the walls can withstand a temperature as high as 40 degree Celsius and as low as -10 degree Celsius. Moreover, it has built-in heating and air conditioning system. 
Offering space for up to two occupants, Ecocapsule comprises of all the amenities of a modern-day home such as sleeping quarters with folding beds, a small kitchenette where one can cook easily, foldable tables, windows and even storage space for a comfortable stay. The use of the colour white is predominantly used with occasional wood accents. 
The electricity and water levels inside the Ecocapsule is monitored by a central computer system that can also be controlled through a mobile app. Water filtration units are present that ensures the availability of clean water for drinking and bathing purposes. The Ecocapsule comprises of a wind turbine and a solar cell array that makes sure that it can produce more energy than it consumes. It also consists of a battery that allows the house to run properly for about four days at a stretch.
Its compact design and amenities allow one to travel with the Ecocapsule around anywhere in the world for recreational or research purposes. The 750w retractable wind turbines make sure that its occupant does not need to charge it through other power sources.
Ecocapsule's team comprises of the brightest teams that specialise in design and technology. Its Slovakian founder Sona Pohlova was content with the idea that this unique micro home can harvest energy from the sun and collect rainwater which makes it the perfect solution for a home that understands how important it is to be ecofriendly in the current age. Also, the idea to build such a home came from the demands of the people she knew who wanted to own a vacation home that they can carry around so that it does not require for them to purchase land.
Thus, Ecocapsule is the perfect solution for those looking to travel and explore places while being at the comfort of their home.

ALSO READ: Living In The Futuristic Home Of MARS Case