The Splendid Architecture of Ishatvam 9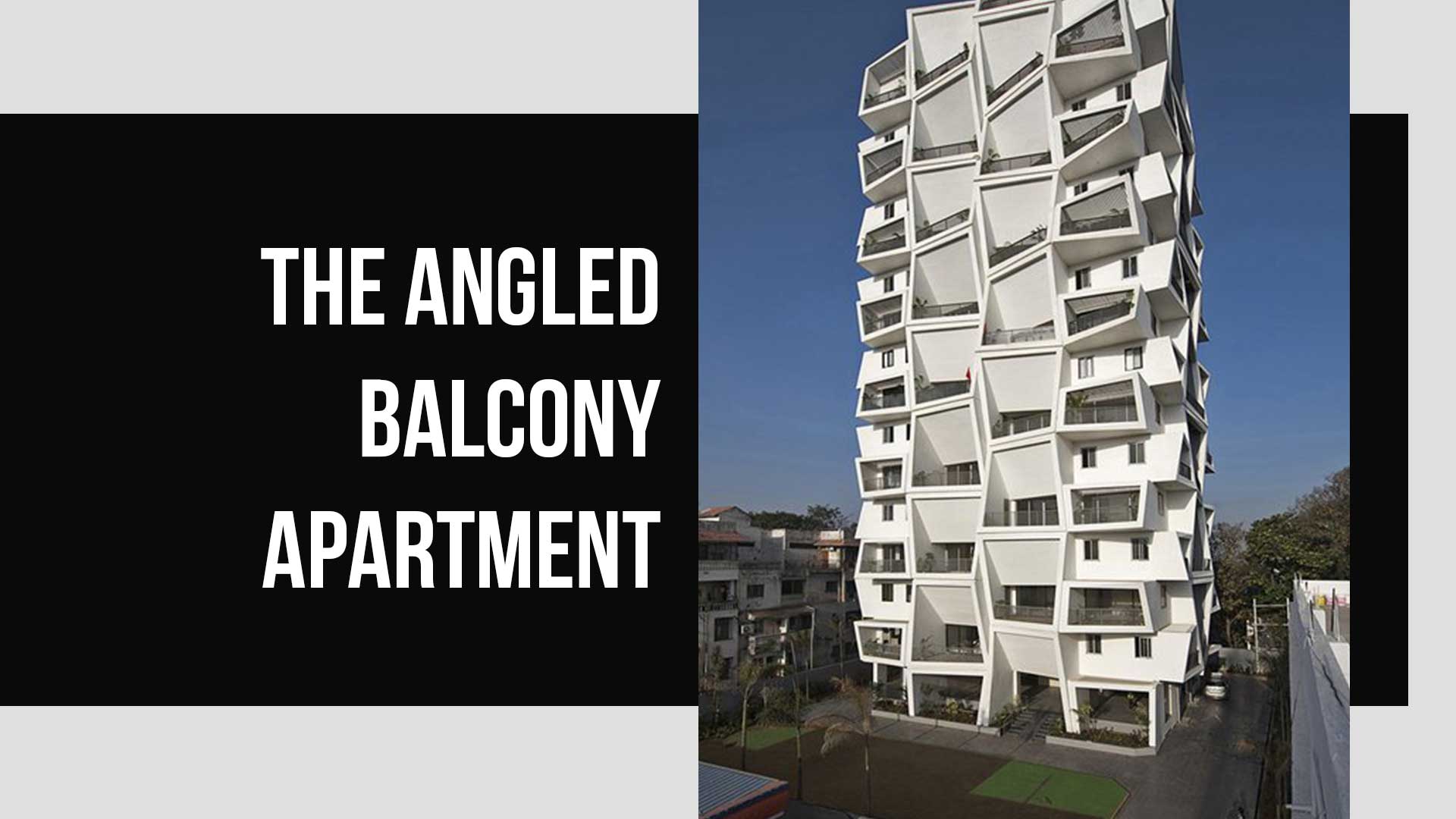 Though various real estate developers and architects are creating homes that offer the best of amenities, a Mumbai based architecture firm known as Sanjay Puri Architects have created one of the most exceptional designs on a residential apartment known as Ishatvam 9
Situated in Ranchi, Ishatvam 9 is a residential building which comprises of balconies shaped in different angles. Built on a small plot of 1800 square metres, this residential building has proved to be consisting of one of the most iconic designs. With each apartment crafted with detail and each balcony shaped in a way that it is unique from each side, Ishatvam 9 by Sanjay Puri architects stands tall amidst the busy street of Ranchi, right next to a petrol pump station.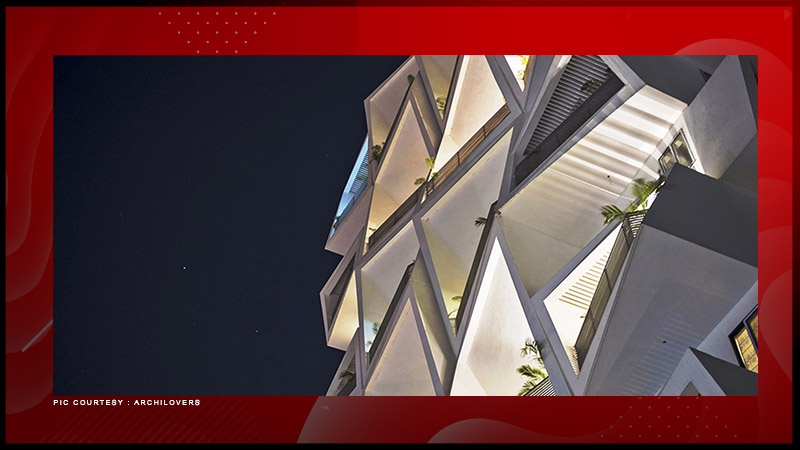 RealtyNXT explains in details everything that one needs to know about this angled balcony apartment in Ranchi.
As people in Ranchi have traditionally lived in individual homes, creating apartments that allow maximum space to the occupants of the building was an important thing that had to be kept in mind before building a residential apartment. Therefore, Sanjay Puri and his team built each apartment such that each of them comprises of 20 percent more open area thus providing an extension to the internal spaces. This allows more natural light into the rooms and more scope of ventilation.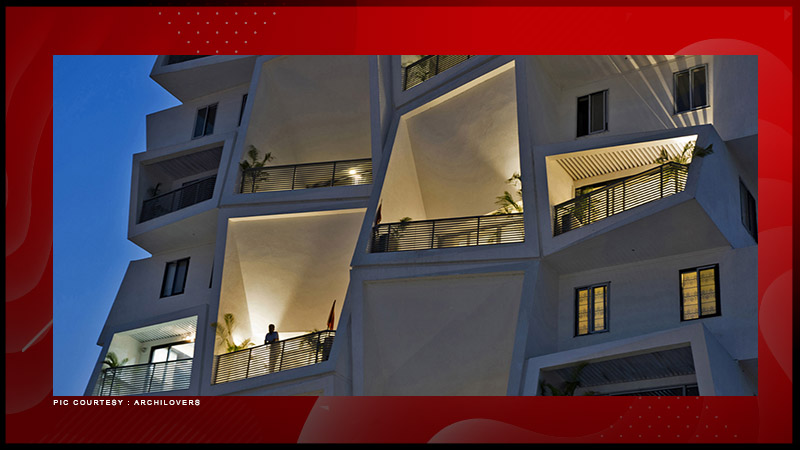 Each of the balconies in the apartment is partially covered and some portion of it is exposed to the sky. This provides the residents of the apartment to relax in their balconies in both open and sheltered space, depending on the weather.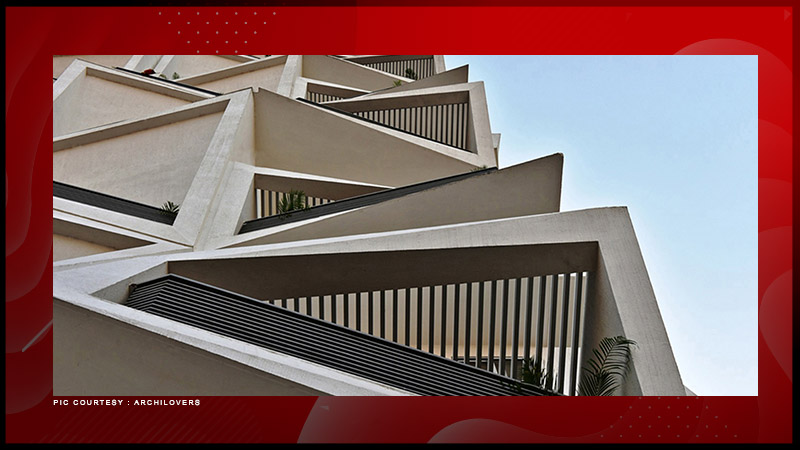 To make its residents feel comfortable, the living area in each apartment occupies the maximum space, thus providing an area that will allow residents to spend more time together with their family. Also, as the temperature gets extreme in Ranchi during both the summer and winter season, the extended decks for each room make sure that the room remains cool during the summers and warm during the winters.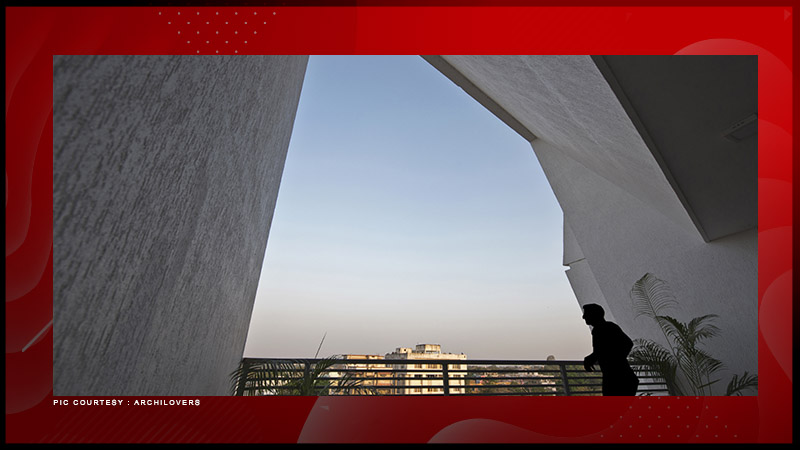 As opposed to ordinary balconies, the angled balcony of this apartment becomes a terrace too thus providing more open space that can be used by the residents for multiple purposes. It also enhances the look of the building and thus stands as one of the perfect examples of an architectural masterpiece. 

ALSO READ: The Interesting Concept Of Ecocapsules