5 Ways to Protect your Home During Monsoon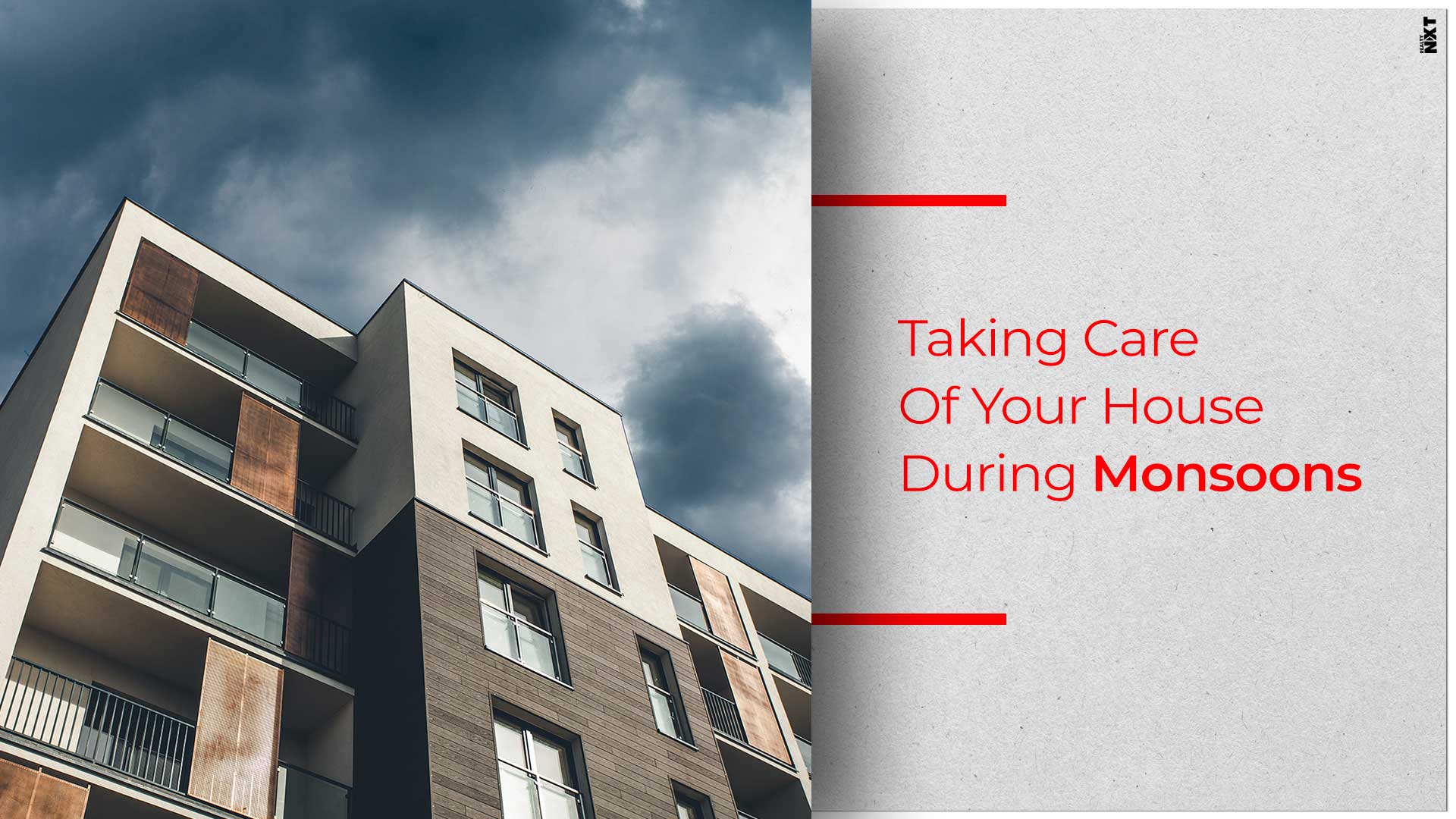 It is has been found out that in several countries around the world, most homebuyers need to spend a hefty amount of money due to the damages that occur in their property during monsoon
Though monsoon is one of the most awaited seasons, it may cause several damages to the residential and commercial buildings. It becomes necessary that proper and effective steps are taken so that homeowners can prevent any damages and save a considerable amount of money. Without proper care, not only does it cause structural damages to the property but may also spoil the furniture and other decoratives in the house.
One of the most important steps while taking proper care of the house during monsoon is to keep the house as clean as possible. This is one of the most effective ways of how one can keep away major damages in the property.
RealtyNXT lists the most important tips that homebuyers should keep in mind to protect their house when it rains.
1. Waterproof Paint
One of the best ways to protect one's home during the monsoon is by using high-quality waterproof paint on the exterior as well as the interior walls of the house. This makes sure that there are no unwanted cracks or damps on the surface of the wall. However, one must make sure that they use branded waterproof paints like Asian Paints Smart Care range, Berger Waterproof Paint and Dulux Weathershield Waterproof paints for the best results. 
2. Avoid Carpets
It is important to remove carpets from the house during monsoons. This is because carpets tend to absorb the moisture in the air and become smelly. Thus, homeowners must avoid carpets during this season and let the floor of their house get exposed to the air. 
3. Termite Infestation
The monsoon season can cause a lot of termite infestation in the house. Thus homeowners must keep a good check of the growth of termites in their property. One needs to make sure that all wooden furniture and floorings are polished. Cupboards and desks must be cleaned regularly. Some of the natural ways to get rid of termites include using camphor, neem leaves and cloves. 
4. Electrical Fittings
Homeowners need to make sure that they keep a watch of the condition of the electrical fittings in the house. If required, one must ask an electrician to check any loose switches, electrical boards and appliances to avoid any mishaps. Loose and exposed wires could be very dangerous especially during the monsoon and homeowners need to be careful about it. 
5. Stagnant Water
One must make sure that no water is accumulated near their house as stagnant water acts as a breeding ground for mosquitoes and other insects. Thus, one needs to check that no pipes are clogged and all holes and cracks are sealed so that water never gets collected inside or around the house during the monsoon season.  

ALSO READ: Understanding The Different Types Of Roofing Materials