Why Student Housing Is Here To Stay And Grow In India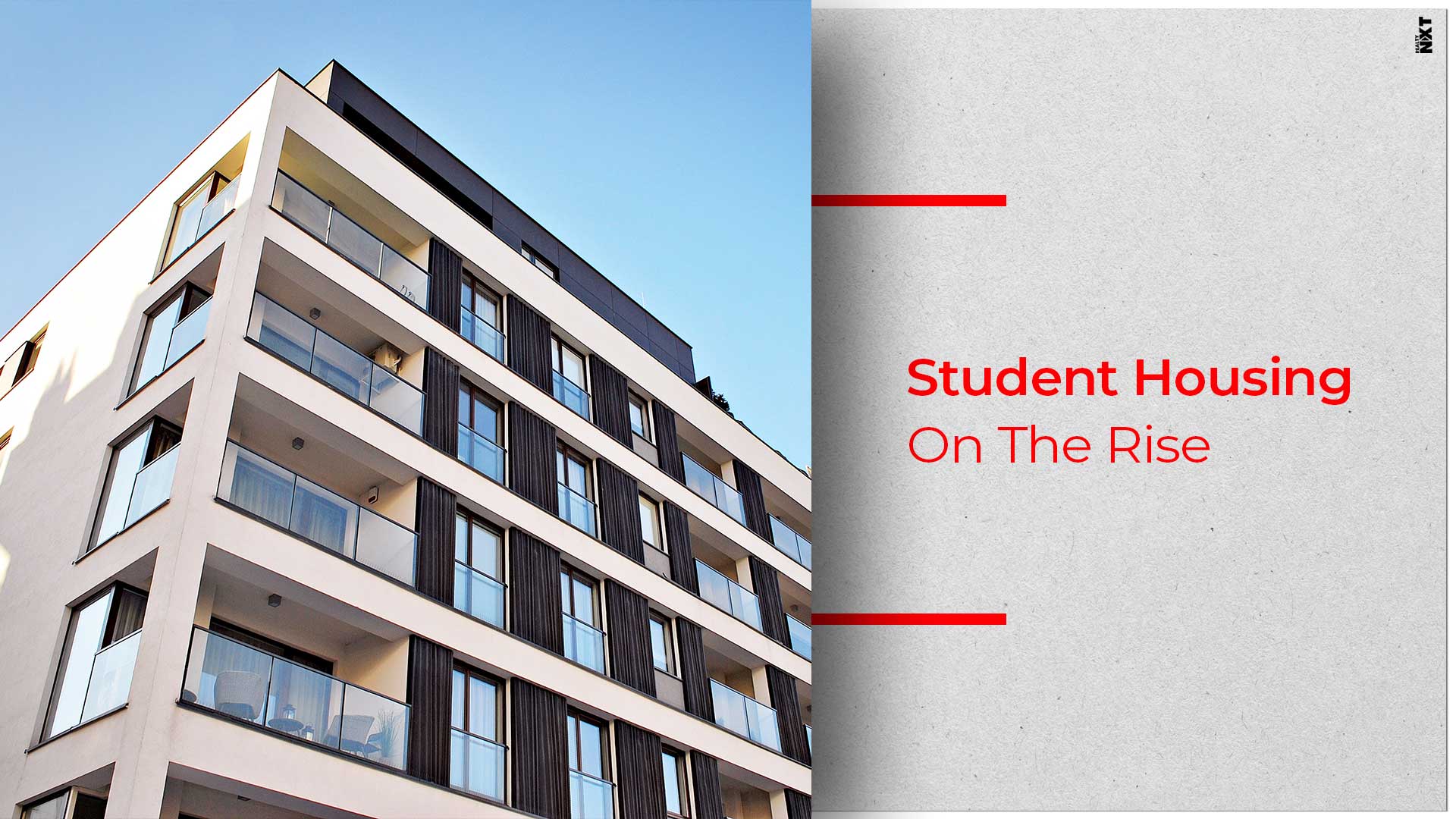 With a rise in the number of students and lack of space on university campuses, student housing is the next big thing in India's real estate industry
India is transforming. The country, which was known as the land of snakes and elephants, has now reached Mars. All this has been possible only due to education. Almost every Indian home now aspires that their kids study and carve a better life for themselves and their family. This has resulted in universities and colleges in Indian getting flooded with students. Those from small towns and villages come to big cities for better quality education. The poor state of student accommodation has come to light due to the rise in the number of students. 
Hostel facilities across India are merely 20 percent of the total capacity required. Students then turn towards private accommodation facilities in close proximity to their university's campus. They seek the help of brokers for a quick solution. However, even when their problem of accommodation gets solved, it does not meet their expectations and preferences. To fill this need gap, student housing emerged and it has become the hot favourite of students.
Realty experts believe that student housing is without a doubt the next big thing in the industry. There are a number of reasons why it will grow from strength to strength in the near future.
1. Inviting students from abroad
This year's Union Budget has included a plan to get  2,00,000 overseas students to come and study in Indian universities. It has been dubbed as the 'Study in India' initiative. If this idea emerges as a success, the number of students will escalate which will result in a massive demand for good quality student accommodation options. Also, unlike Indian students, foreigners would expect excellent quality accommodation. If they end up opting for the current unorganised and unhygienic options, the initiative will be dubbed as a failure as most would scurry back to their home countries which anyway offer world-class stay options.
2. Below average accommodation
As mentioned above, there a massive space crunch for the current students. Only 20 percent of the current 35 million students can avail campus accommodation. It has resulted in a largely unorganised sector which offers makeshift and low-grade housing alternatives to students. Not only are there rental woes, but there is also a lack of security and other basic amenities including proper sanitation. The advent of student housing has upped the quality of spaces provided to students. Preferring excellent quality over sub-standard options, students will automatically gravitate towards student housing.
3. Privacy
Ask any student the one pet peeve they have against their landlord and most will say that their landlords have zero regards for their privacy. They are often snooty and overbearing as well. Student housing will eliminate this problem once and for all. There won't be any compromises on the privacy of students and they will not be bogged down by unnecessary rules and regulations. There would no longer be night curfews, the ban on having friends over, overnight guests and certain food items. This would help students lead a balanced and independent life without any hassles.
4. The rise in demand for furnished spaces 
These days, students prefer fully furnished spaces. Not only does having a fridge and gas stove help save money, but it also makes students able to cook for themselves and others. A new skill is learnt and life becomes comfortable as not every student can afford or prefers to eat out every day. A disadvantage of semi or unfurnished private apartments is that a lot of precious time and money is wasted in creating a livable space.
Student housing in India has already witnessed the entry of players offering the best options. Stanza Living and Placio are already known names in the industry. Recently, OYO announced that it will soon begin its student housing service under OYO Life. With so many options, student housing will not only be the next big thing, it will bring about the much-required systemic approach to providing housing for students across the country.
Source: Financial Express
ALSO READ: Builders To Focus On Student Housing And Smart Homes In 2019