QwikSpec Set To Change India's Construction Industry
Ajith Alexander, Founder – QwikSpec, in an exclusive conversation with RealtyNXT sheds light on various intricacies of the construction industry and the impending challenges.
Founded in 2015, QwikSpec is committed to modernising the process of construction with real-time data analytics. The brainchild of Ajith Alexander and Roby Kurien, QwikSpec has effortlessly achieved its goals of saving time, money and improving the overall quality of the construction product.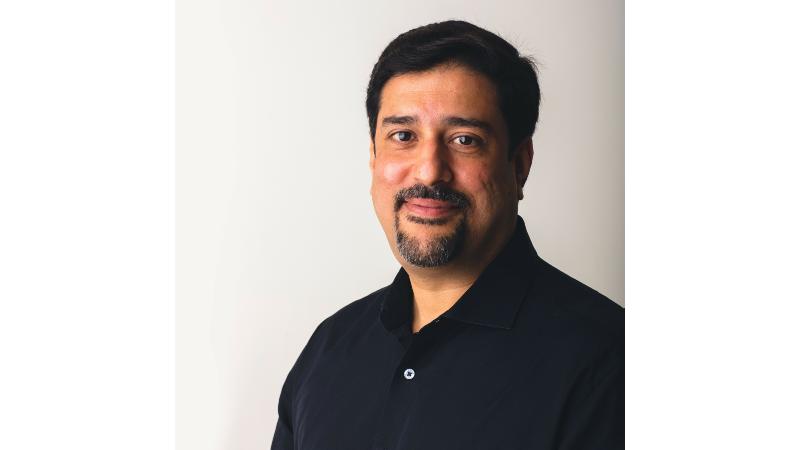 What are the biggest challenges QwikSpec is facing in the current real estate market?
It is well-known that the residential real estate market in India is going through a period of stress. There are multiple factors responsible including depressed demand especially in the mid to high-end segments, the drying up of construction financing, and regulatory environment which led to a churn in the industry. In this environment, it's a challenge to get a new system adopted by real estate developers and contractors.
Another challenge is that of adoption of a new way of doing things. When a new system gets implemented it should be accompanied by a change management process led by senior management. There will always be resistance to the established way of doing things and change in mindsets are required to enable change in behaviour. This process takes time and hence it's a challenge to demonstrate the utility of a new system in a short time period.
What is QwikSpec's prime objective behind its product and services?
A fact about the construction industry is that 95 percent of the workforce is on a project site and the balance 5 percent are office-based. However, all existing enterprise applications (e.g. ERP, CRM, Planning tools) address the 5 percent workforce that's office-based. That's the reason labour productivity in this sector has remained stagnant over the last 20 years. Today, site-based staff use messaging tools to manage their projects (e.g. WhatsApp) – this is like fitting a square peg in a round hole. There are big gaps in automating site workflows, tracking open issues, generating reports, and getting real-time dashboards. This gap in a company's need is what QwikSpec fills.
QwikSpec is a mobile-enabled end-to-end project site management platform for the construction and infrastructure industry. The platform digitizes any kind of site workflow across the full construction cycle and provides real-time data analytics so that management can make timely decisions on time, cost, quality, and safety.
What are the benefits QwikSpec provides to the developers and its customers?
On a project site, there are multiple stakeholders including developers, contractors, project management companies, financing institutions, and owners/tenants. The platform improves transparency between all stakeholders. In a time when margins are getting squeezed, the QwikSpec platform provides developers and contractors with a means to improve efficiency on site thus reducing wastage on account of rework.
On average a 40 percent reduction in rework can be achieved by real-time monitoring of work and escalating overdue issues. By automating and digitizing site workflows, QwikSpec eliminates the legacy manual paper-based system. On average a site engineer can save 3 hours per day which he would have spent on manual administrative activities. Product quality and site safety are two project metrics that see a marked improvement by using the platform. By real-time monitoring of quality and safety issues and taking timely actions including targeted training of site staff, projects have achieved up to 75 percent improvement in these indicators. By deploying the platform, management gets real-time dashboards of site indicators. This eliminates MIS delays that have existed in legacy processes.
In addition to developers and contractors, the platform provides financing institutions with the required visibility of a project's physical progress as well as fund utilization. This provides data for real-time risk assessment and avoids big surprises too late into a project's lifecycle.
How does QwikSpec work on the pricing strategy for its clients?
The QwikSpec platform is deployed on a project by project basis. The pricing is also on the same model – project wise fees. QwikSpec is a cloud-based SaaS product and therefore the pricing per project is a monthly usage fee depending on the size (built-up-area) of the project.
Who are your competitors and how different are you from Propstack?
As mentioned earlier, currently the kind of technology being used in India on a construction site is messaging tools like Whatsapp which really doesn't solve the project management requirements. Aconex, Plan Grid, and Procore are some of the leading international competitors in this space. Aconex got acquired by Oracle in 2017 and Plan Grid got acquired by Auto Desk in 2018. Over the last couple of years, there are start-ups coming up in India in this space.
QwikSpec provides an end-to-end functionality that's not available with any of these companies, the ability to quickly configure any kind of site workflow, and different variants of the platform that address different customer segments. While Propstack is a data platform that aggregates sale, lease and mortgage information, QwikSpec is a platform that aggregates data and provides analytics during the construction phase.
QwikSpec also offers solutions pertaining to RERA compliance to the developers. Could you elaborate more on that?
The Real Estate Regulatory Authority Act that came into effect in 2017 has put the responsibility on the developer to report the status of construction and sales of a project to customers. Through deploying QwikSpec, the status of construction of each unit is available to the developer on a real-time basis. Construction status update reports needed by the developer for each project is easily obtainable from QwikSpec.
What is your observation on the future of PropTech in India? And does PropTech have the potential to disrupt the industry?
We are witnessing the 3rd wave of PropTech not only in India but globally. The 1st wave was about enterprise applications that helped institutionalise processes in a construction company, e.g. ERP, CRM, office productivity tools, etc. The 2nd wave was about property aggregators that provided consumers a one-stop shop to make purchase/rental decisions. This eliminated the middlemen in the sale and rental process. Currently, the 3rd wave is about leveraging new technologies like cloud, mobility, IoT, big data analytics, high definition surveying, etc. to drastically improve construction productivity and outcomes. These technologies are being deployed in multiple use cases to disrupt the legacy way of doing things. With a changing regulatory environment, cost pressures, and reducing risk appetites, it is imperative for the industry to leverage technology to significantly improve efficiency and transparency in the industry. Companies that don't do this will get left behind or obsolete.

ALSO READ: The PropTech Stories: Awfis Sets An Example