Birla Estates Launches 1st Luxury Project In Whitefield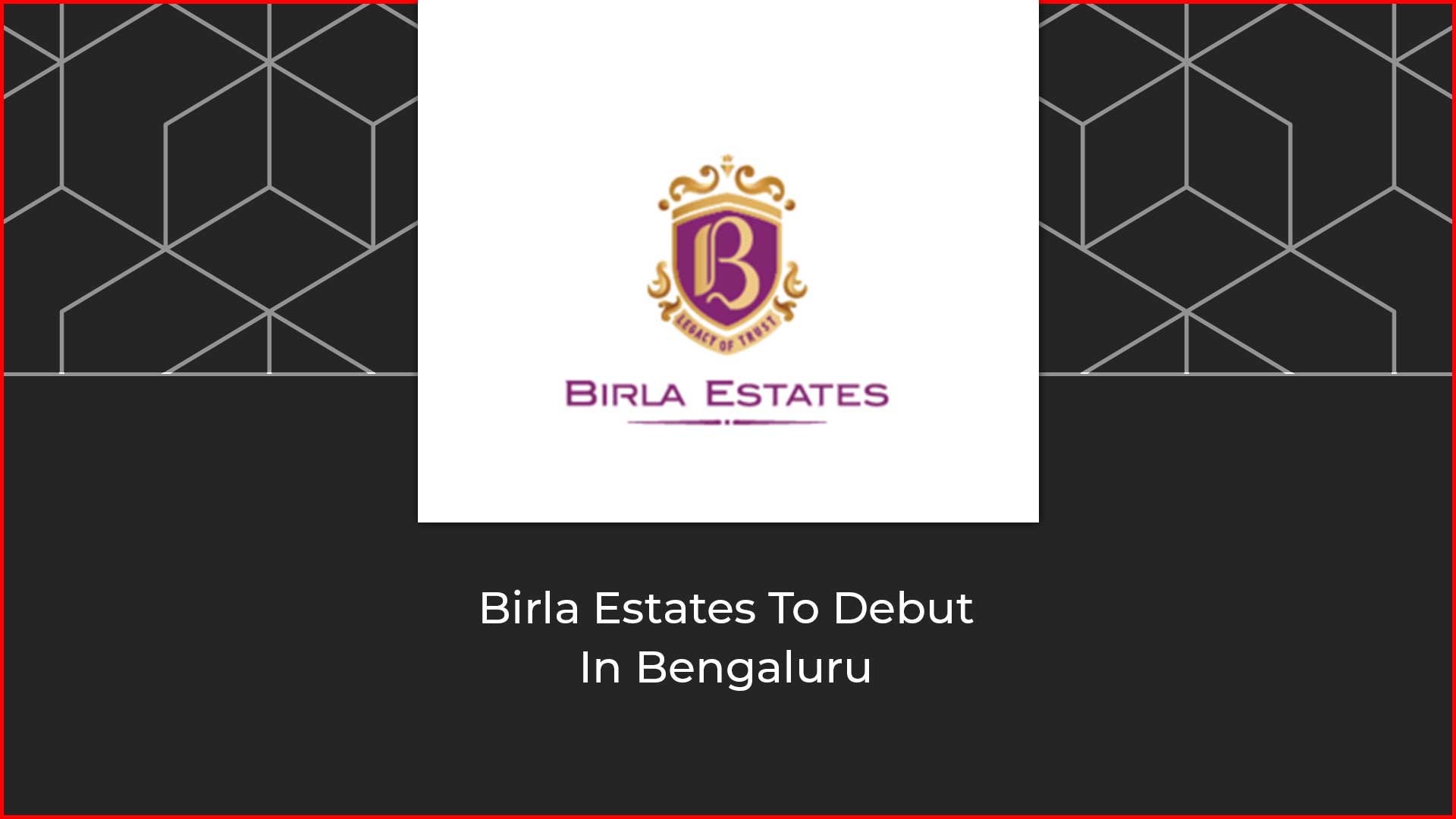 Birla Estates announced its foray into Bengaluru's realty market with a luxury residential project named Birla Alokya
With an aim to fulfill its plan of creating a real estate portfolio across India, Birla Estates has ventured into Bengaluru's property market. The company, which is a part of BK Birla Group, launched two projects in the 'garden city'. The Mumbai-based realty brand will focus on luxury homes. 
Named Birla Alokya, the luxury residential project is being built on a land parcel measuring 7.8 acres. Located at Soukya Road, Whitefield. It will have 218 luxe apartments with a price tag of Rs 1.19 crore onwards. Birla Estates had bought the land parcel from ESP for Rs 66 crore.
In 2020, it will launch a second residential project measuring six lakh sq. ft. in Magadi Road, Bengaluru. At the moment, this project is on the designing stage. It will be a collaboration between Birla Estates and Subhadra Textiles.
Birla Estates, which is a part of BK Birla Group, launched its first project in Kalyan named Birla Vanya in April. Homes in Birla Vanya cost between Rs 43 lakh and Rs 1.2 crore. 400 out of its 530 units in Phase-I sold within three days of its launch. Its 2nd phase will be launched next year.
K. T. Jithendran, CEO, Birla Estates confirmed the news. He said that the company hopes to consolidate its operations in NCR (National Capital Region), Mumbai, Bengaluru, and Pune. He is aware of the ongoing crisis in the Indian realty market.
"Investors are currently out of the market and end-users are driving sales. Consolidation at a massive scale has happened after several shocks that the sector faced. But it's an opportune time for serious corporate developers like us, with a long-term view," Jithendran added.
The company is following an asset-light model and will be very particular about who it collaborates with. At the beginning of 2019, Birla Estates entered into a joint development agreement with Anant Raj Group. The tie-up is for a 75-acre housing project in Golf Course Extension, Gurugram. Birla Estates has invested Rs 400 crore in it.
A 30-acre land parcel in South Mumbai's Worli area is the company's most ambitious project. This was the location of the now defunct Century Mills. Birla Estates wishes to build a lavish mixed-use project here which will include high-end housing, office space and retail.

Source: LiveMint
ALSO READ: 'Birla Vanya' Launched In Kalyan By Birla Estates