MahaRERA Rescues Hassled Home Buying Couple Yet Again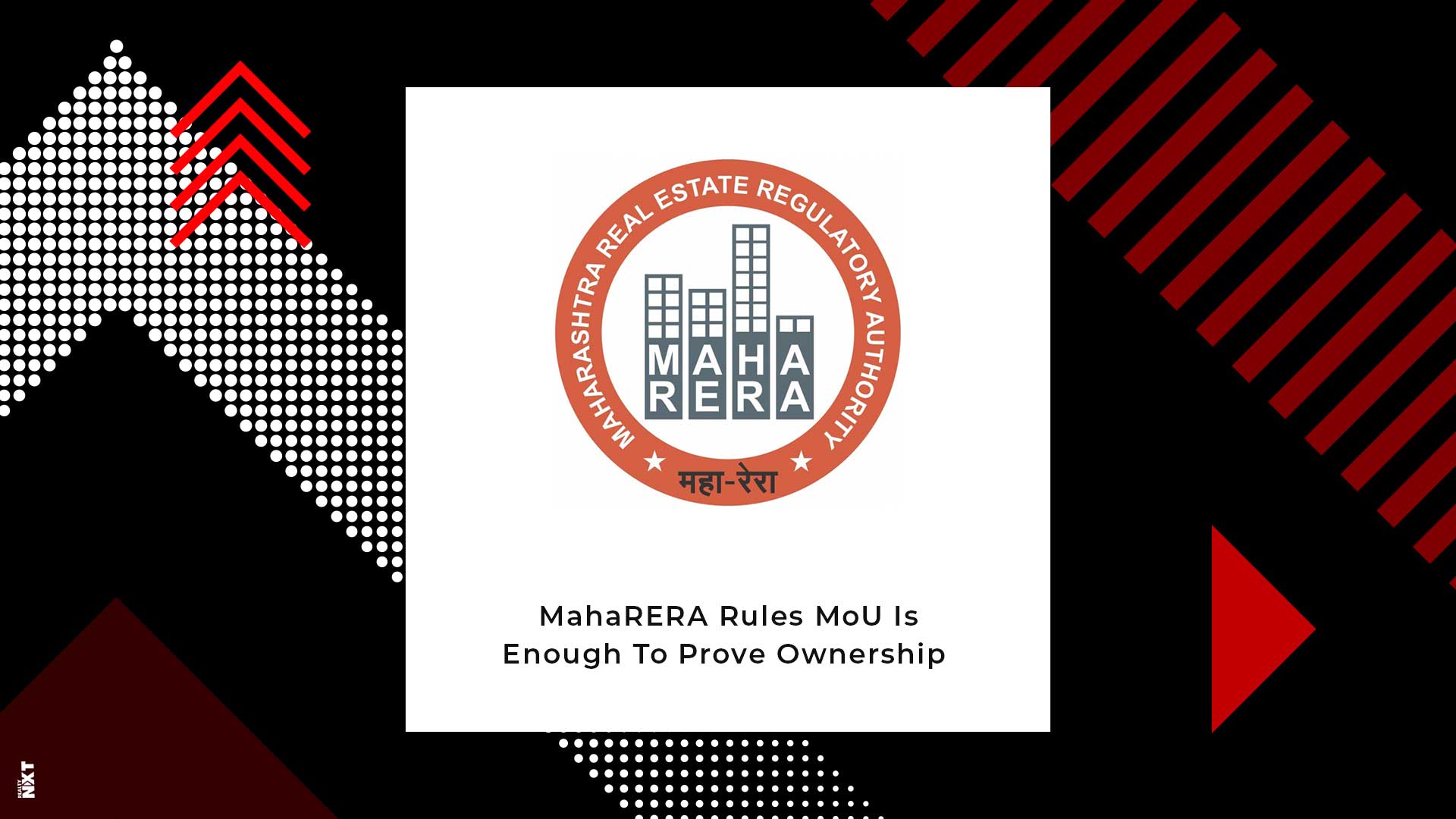 Despite a couple having only an MoU as evidence that they had purchased a flat, MahaRERA rules in their favour and orders builder to refund them due to its failure of on-time delivery
Ever since it came into existence, Maharashtra Real Estate Regulatory Authority (MahaRERA) has helped countless hassled homebuyers. Recently, it came to the rescue of the plight of two home buyers who only had a Memorandum of Understanding (MoU) as proof that they had bought a home. Since 2012, Krishna and Veena Agarwal had paid Sahyog Homes Rs 82.95 lakh for an apartment which was worth Rs 89.41 lakh.
The project is located in Oshiwara and is yet to be completed. Fed up of the fake promises and alarmed by the information the developer had provided on MahaRERA's website, the Agarwals decided to approach the housing regulatory body. The Agarwals were promised possession in 2016. They didn't get it and in 2017, the developer postponed the possession date to July 31, 2022. On MahaRERA's website, Sahyog Homes had also mentioned that 40 floors are proposed on and that 28 of them are completed. However, the Commencement Certificate of the project is only till the 27th floor.
In the hearings, Sahyog Homes stated that the Agarwals were not home buyers but investors. They had claimed that the MoU of the couple was not registered. However, MahaRERA ruled that an MoU is enough evidence to show ownership. It ordered the developer to immediately issue a refund Rs 82.95 lakh with 10.75 percent interest from 2012.
This vital decision was based on the fact that in the past, the Appellate Tribunal had ruled that even in the absence of a registered agreement, such complaints are valid. MahaRERA member Madhav Kulkarni said that the developer was a fault as he accepted such a large part of the amount despite the fact that the progress of the project was not at all in line with the promised delivery date. Kulkarni concluded that because the developer had failed to deliver possession to the home buyers on the promised delivery date, it will have to pay the Agarwals a refund from the date of payment till last realisation.

Source: Mumbai Mirror
ALSO READ: Homebuyers Write To PM Hoping Action On Stuck Projects