MMRDA Promises 'Mumbai in Minutes' to Every Mumbaikar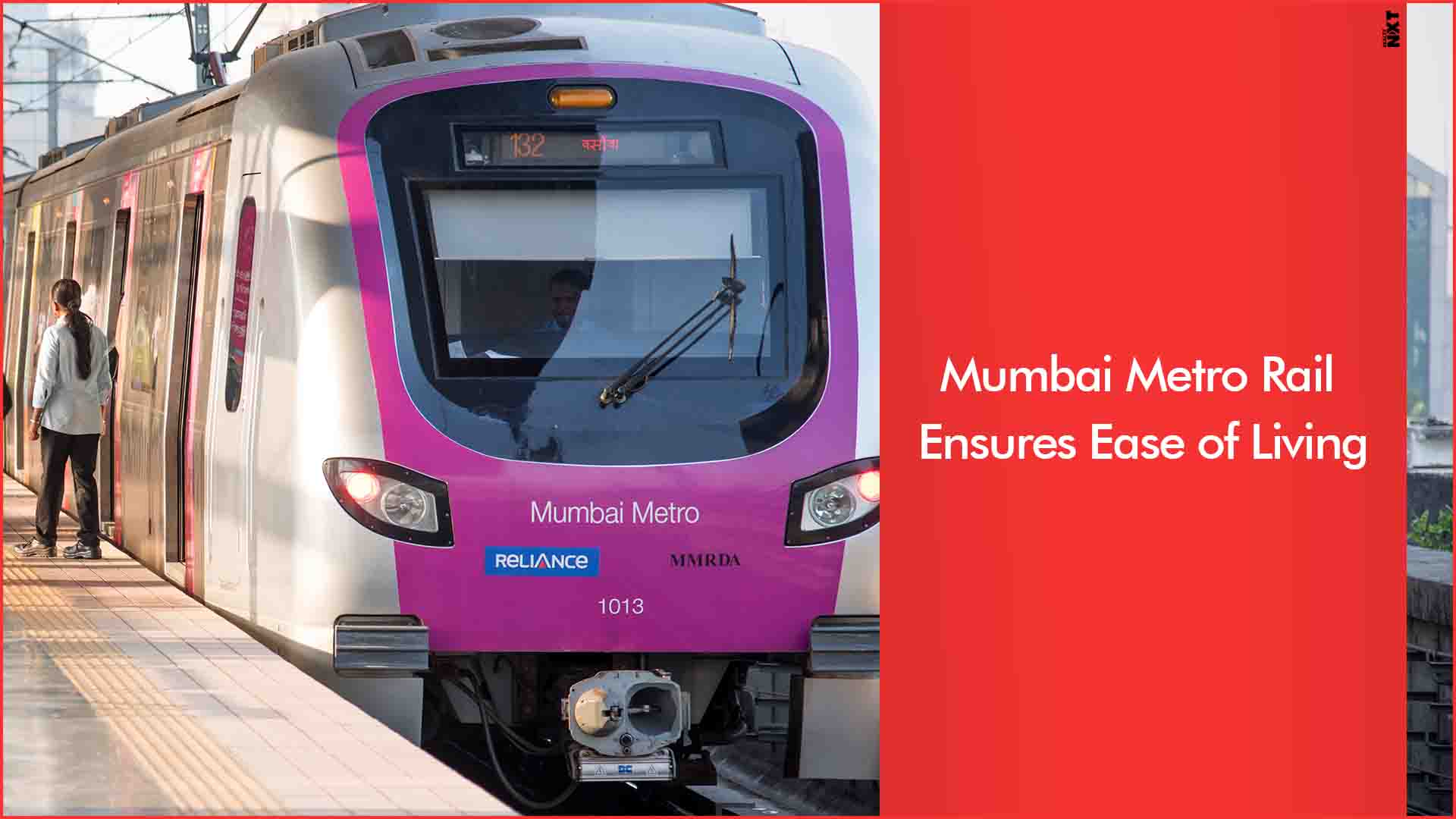 MMRDA's advertisement 'Mumbai in Minutes' assures every Mumbaikar an end to travelling woes, thanks to its expanding network of Metro rail
In order to ensure hassle-free commuting, the Mumbai Metropolitan Region Development Authority (MMRDA) in conjunction with Delhi Metro Rail Corporation (DMRC) prepared the Master Plan for Mumbai Metro.
While Metro line 1 extending from Ghatkopar to Versova is already operational, other proposed Metro routes are under various stages of construction. The Metro line 1 is an 11.4 km elevated corridor. The Maharashtra government expects to begin trial runs for 11 Metro lines in the Mumbai Metropolitan Region (MMR) by the end of 2024.
A recent advertisement featuring the Mumbai Metro plans has particularly caught attention. With the tagline 'Mumbai in Minutes', the advertisement beautifully conveys how the Metro will save you precious time reserved for your family and friends. With endless traffic on roads, commuting by Metro is a smarter and safer option. 
Featuring Bollywood actor Amitabh Bachhan and Chief Minister of Maharashtra – Devendra Fadnavis, the advertisement captures the lovely and intimate moments that the common man sacrifices owing to the daily tussles with traffic.
The trial runs for three Metro lines – Metro 2B (DN Nagar to Mandale), Metro 4 (Wadala-Thane-Kasarvadavali) and Metro 6 (Swami Samarth Nagar-Vikhroli) is expected to begin from December 2021.
While Mumbai Metro line 2A (18.6 km long elevated corridor) connects Dahisar to D.N Nagar, Metro line 2B (23.5 km) connects D.N Nagar to Mandale. Metro line 2A and 2B are part of the 41.2 km line between Dahisar East – Bandra – Mandale. Metro line 3 that is 33.5 km long links Colaba to Seepz and Metro line 4 (32.32 km) links Wadala to Kasarvadavali. A proposed Metro line 5 (23.50 km) will connect Thane and Kalyan and Metro Line 6 (14.47 km) would connect Swami Samarth Nagar to Vikhroli. Mumbai Metro Line 7 (16.5 km) runs between Andheri East and Dahisar East and Mumbai Metro Line 8 would start its operations between Chhatrapati Shivaji Maharaj International Airport and Navi Mumbai international airport.
Metro lines 2A, 3 and 7 are under construction and Metro lines 2B, 4, 5 and 6 have received approval. Metro 10 (Gaimukh-Shivaji Chowk) and Metro 11 which is an extension of Metro 4 till General Post Office (GPO) are expected to go for trial runs by April 2024. The 25 km long Metro line 12 connecting Kalyan, Dombivli and Taloja has been sanctioned.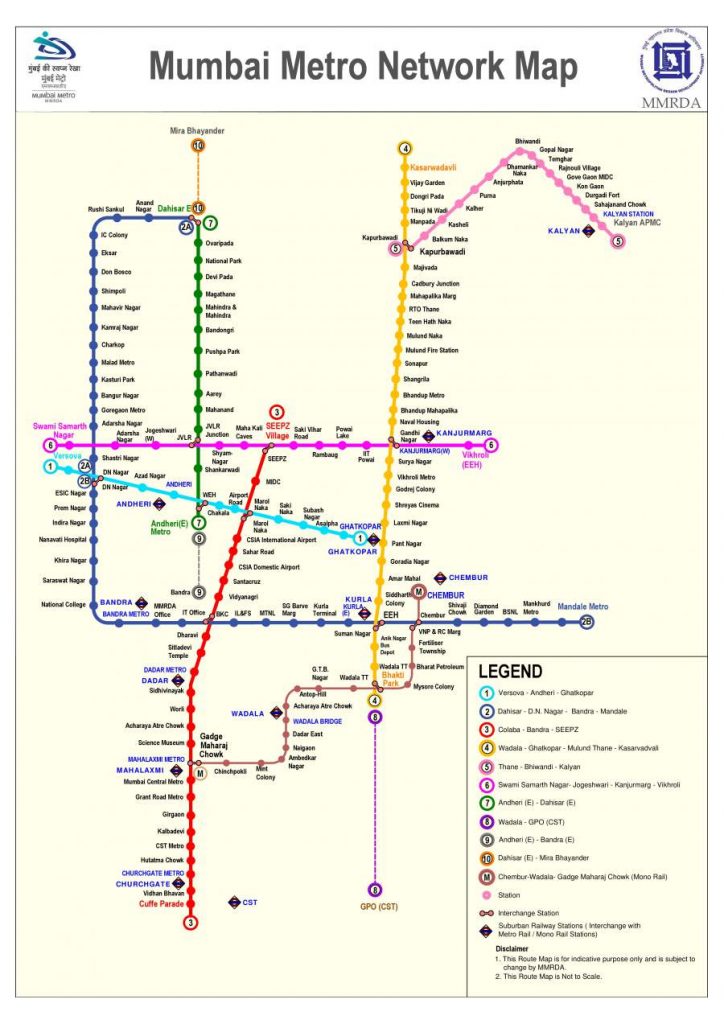 Prime Minister Modi laid the foundation of three metro lines in Mumbai on September 7. The three corridors Gaimukh to ShivajiChowk (Mira Road) Metro-10 corridor, 12.7 km Wadala to Chhatrapati Shivaji Maharaj Terminus Metro-11 corridor and 20.7 km long Kalyan to Taloja Metro-12 corridor. This project is expected to add more than 42 km to the metro network of the city. These three new lines will take the total number of metro lines to 14 across the Mumbai metropolitan region. Mumbai metro coaches are manufactured in India under the 'Make in India' project. PM Modi also inaugurated the Metro Bhavan and the Bandongri Metro Station, Kandivali East.
The expansion of the Mumbai Metro has boosted the real estate market in Mumbai. Owing to the improved connectivity, several residential projects are coming up in regions connected by Metro. Regions with already operational Metro services have already witnessed significant price appreciation of properties. Numerous residential real estate developers have marketed their projects and capitalised on the prospects of future connectivity via Metro.

ALSO READ: MMRDA Announces Big Plan To Redevelop Wadala's Monorail Area