Co-living: Key To Solving India's Affordable Housing Crisis?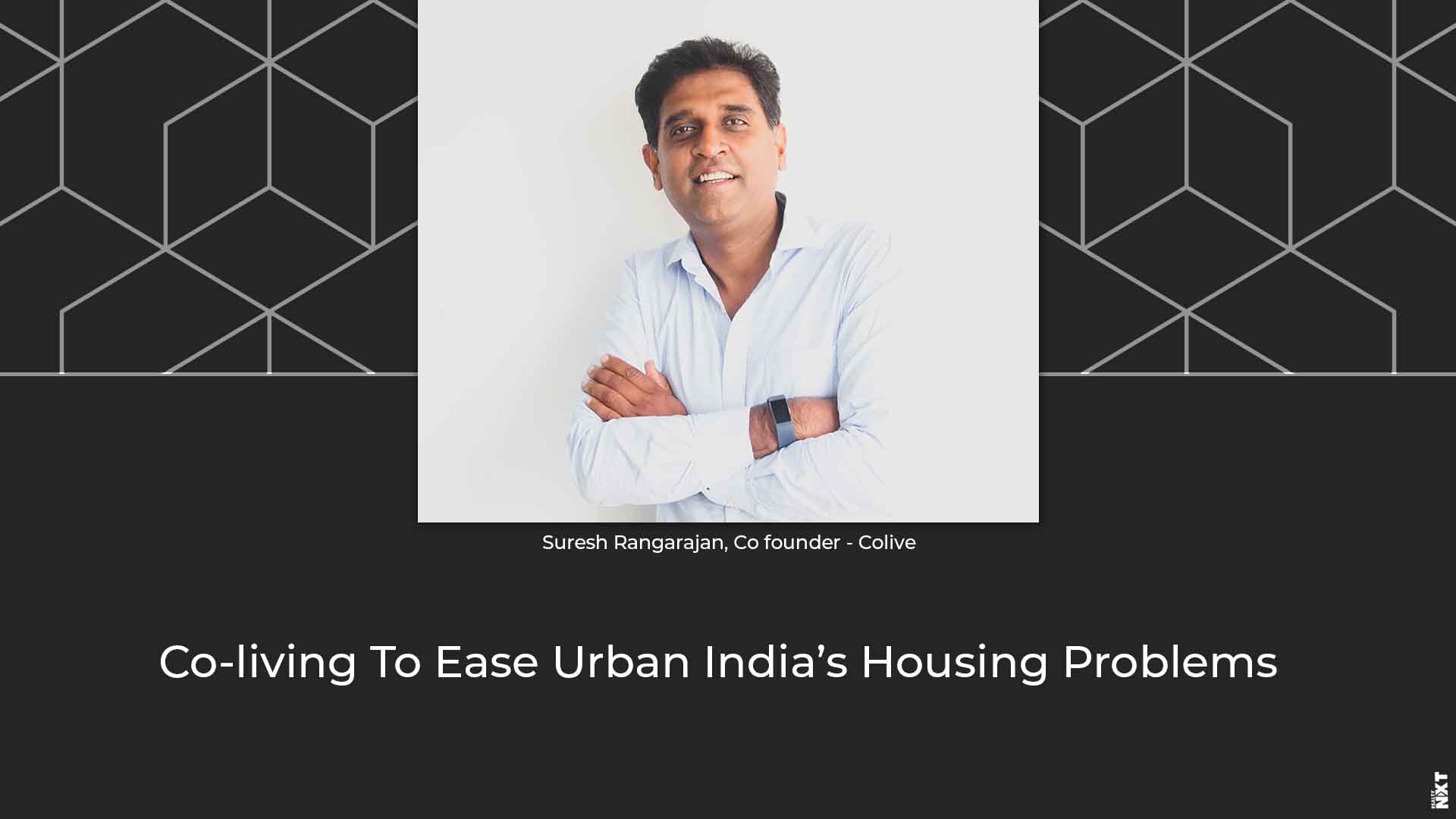 With an increase of migration to urban Indian cities, housing sector has reached a boiling point. The most viable solution to this problem is co-living
"Stop migration into cities", Finance Minister Nirmala Sitharaman was quoted as saying in her maiden budget announcement. Between 2001 and 2011, India witnessed a sharp rise in rural-urban migration, reveals data from the 2011 Census. As many as 20 million people are estimated to have migrated into the cities during that period. While the government may take initiations to control rural-urban migration, more and more Indians are moving permanently to tier-I and tier-II cities. Especially, the younger generation is increasingly flocking to urban centres for better career prospects. As a result, many cities are expanding at an unprecedented and also in an unplanned manner, with housing, electricity and water supply proving to be particularly challenging. 
While Indian metropolitans have been experiencing a housing shortage in since the 1970s, the situation has rapidly deteriorated in recent years. As estimated by the Population Division of the UN Department of Economic and Social Affairs (UN DESA), Delhi, Bangalore and Mumbai will be amongst the world's most populous cities. Needless to say, this rapid urbanization will put extreme strain on the infrastructure of these cities. Hence, it is expected that India's affordable housing crisis is likely to persist in the upcoming decades. Given this scenario, it becomes crucial to address the problem on an urgent basis and bridge the massive supply-demand gap in housing.
In the quest for a better life; rural-urban migration continues to go up
Every year, lakhs of youngsters migrate to Indian cities to either for college admissions or job opportunities. But, these migrants show up in cities to only find themselves living in PGs/hostels that come without basic facilities and enduring substandard conditions. This is mainly because as students and first-time job goers, finding quality yet affordable accommodation is next to impossible. Although the Government of India has introduced its ambitious 'Housing for All' scheme, government machinery won't be enough to tackle India's urban housing woes. In order to close the gap between the supply and demand of housing, private real estate players have to come forward and work towards solving this looming crisis. Urbanisation is an indicator of any fast-growing economy, but ensuring a consistent supply of housing is necessary.
Co-living; the smartest way of living in urban India
Co-living or community living, a relatively new concept in India, has been billed as the solution to the urban housing crisis. Primarily situated in prime locations, co-living spaces offer affordable homes to millennials and Gen Z, who are still finishing their college education or have just started their professional journey. However, saving money on rent is not the only USP co-living companies back. Unlike traditional PGs or hostels, co-living spaces come equipped with world-class amenities (Wi-Fi, DTH connectivity, tech-enabled security systems etc.) and fully furnished rooms that include cots and mattresses, sofa, fridge, washing machine, TV and a stacked kitchen.
In addition to all of this, residents can also avail daily meals, housekeeping facilities, laundry and concierge services, and even on-demand maintenance support. Co-living is enabling a true plug-and-play experience, for people can just move in with their personal belongings. Most importantly, however, another major highlight of co-living lies in its utilisation of space – maximizing the smallest of spaces while not compromising the privacy of residents. In a typical co-living setting, residents share areas like kitchen, terrace and lounge. This careful balancing of private and shared spaces not only saves resources and costs, but also encourages spontaneous social interactions, communal dining and other group activities. This explains why the concept of co-living has gained widespread acceptance among young individuals who crave a sense of community, but not at the cost of their privacy.
As an industry, co-living is still at a nascent stage. However, it's growing at a steady pace and is touted as the 'gold mine' of real estate, reveals industry data. According to research and advisory firm RedSeer Consulting, the Indian co-living market will be worth $2 billion by 2022. Although the figures are estimated, it cannot be denied that co-living is the next big thing in India's real estate industry.  

Authored Article by: Suresh Rangarajan, Co founder & CEO, Colive
ALSO READ: Mumbai at Fifth Rank as one of the Best Co-Living Places