PE/VC Investments Recorded to be Highest in India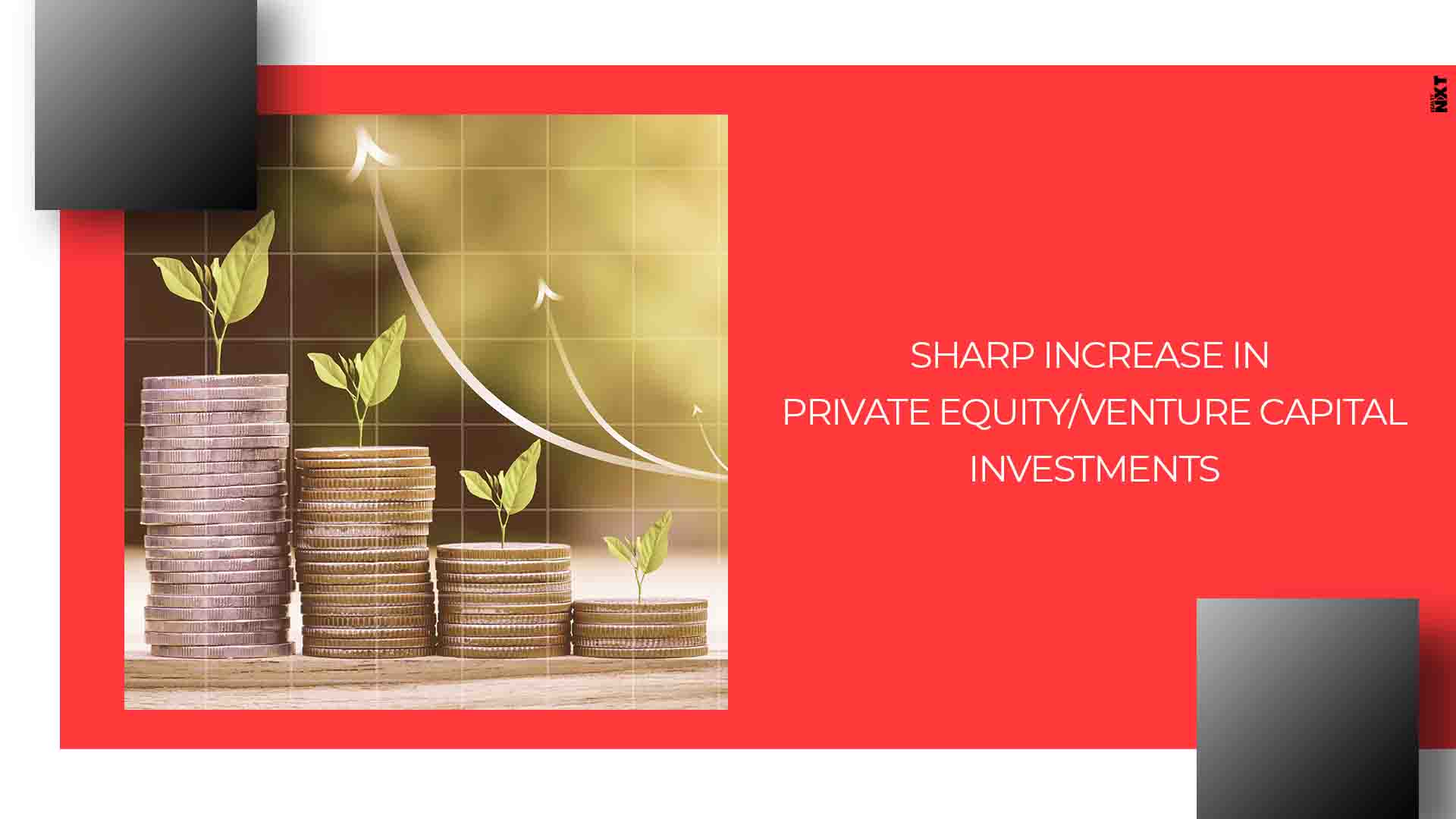 At $36.70 billion this year, India has witnessed the highest Private Equity/Venture Capital (PE/VC) investments breaking all previous records
Investments of over $4.4 billion across 82 deals have been in August 2019. This was majorly due to 16 deals which were valued at more than $100 million and large investment activities in infrastructure and real asset categories.
The exact figures from a sector point of view stand at $803 million in infrastructure, around $764 million in real estate and $734 million in the financial services, which were the top three classes in terms of PE/VC investments in August 2019.
Studies suggest that investments in India account for 35 percent of the total investments in the real estate sector in August 2019 compared to 23 percent in August 2018.
The largest deal in August 2019 was Government of Singapore Investment Corporation's (GIC) $631 million investment in IRB Infra's road platform. This was followed by Blackstone Group's buyout of Coffee Day's Global Village Tech Park for $400 million. This month also recorded total fundraising of $1.1 billion compared to the $2 billion raised in August 2018. Kotak Special Situations Fund raised around $1 billion of funds so that they can target non-performing asset (NPA) opportunities.
Vivek Soni, partner and national leader in private equity services, EY says, "Private equity and venture capital investments in the first eight months of 2019 have breached the $36.7 billion level, and given the deal momentum in various sectors, by the end of 2019, the total Indian private equity and venture capital investment could potentially be in the range of $48-50 billion.
Large investments in the infrastructure sector, which has accounted for 35% of all private equity and venture capital investments in India in 2019, have added real momentum to the Indian private equity and venture capital investment activity. The infrastructure theme has witnessed interest from the global buyout, pension and sovereign funds, and this trend is expected to remain strong in the near term."
The month of August also witnessed 11 exits worth $691million which is 60 percent lower compared to the value of exits that were recorded in August 2018 at $1.6 billion.
Source: Financial Services, LiveMint
ALSO READ: Blackstone's Investment In India Cross $6 Billion