Awfis Fortifies its Partnership with Mastercard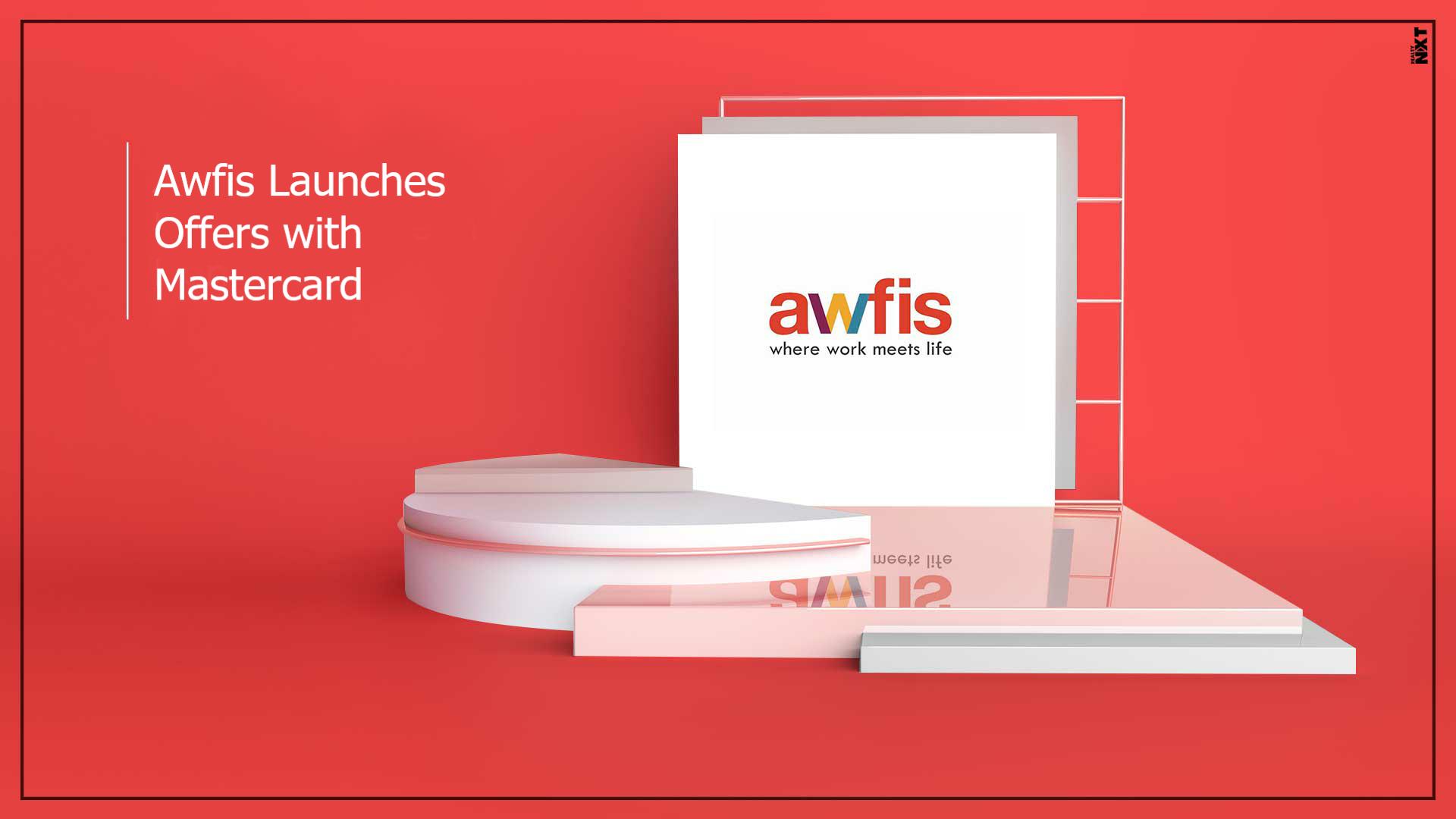 Mastercard's vast network of commercial cardholders to enjoy great discounts while booking Awfis desks, meeting rooms & mobility solutions.
Awfis, India's largest coworking space provider is launching a special discount offer for Mastercard commercial cardholders to extend its commitment towards the enterprise & SME user base. This affiliation enables Mastercard business cardholders to enjoy 15% discount on work desks (cabins, flexible & fixed seats), 20% discount on meeting rooms and another 15% discount on Awfis Mobility Solution products such as Awfis roaming, National Pass, Virtual office spaces, Bulk Meeting Room Hours etc. across Awfis' network of 63 centres in 9 cities. Through this partnership, both the organizations are moving closer towards the objective of catalysing the growth of SMEs & enterprises in India.
Awfis & Mastercard have a strong partnership with existing offers such as 20% off on meeting rooms and 15% off on all work desks (Cabin, Fixed and Flexi desks) on the Priceless platform that has received an overwhelming response over the past 3 years. Both Awfis & Mastercard aim to advance and nurture the partnership with this new commercial card offer thereby providing a workspace network to SMEs and enterprises businesses and help them with plug and play workspace options without facing any business downtime.
With over 63 centres across 9 cities in India, Awfis has rapidly established a strong reputation for catering to the corporate requirements of Indian businesses. Coupled with Mastercard's long-standing experience in electronic payments globally, the association targets to offer tailor-made solutions to drive thriving business opportunities while providing an ideal platform for companies to indulge in unobstructed networking.
Commenting on the partnership, Mr. Amit Ramani, CEO & Founder, Awfis said,
"Our partnership with Mastercard is bringing us closer to our vision of providing Grade A, best-in-class workspace options to SMEs as well as mid & large sized corporates and make it easily accessible and affordable for them. With Mastercard as our partner, we get to reach out to the widespread user base through their extended network, which will, in turn, benefit from this collaboration with enhanced opportunities on offer. This is another significant step towards our commitment to creating a conducive ecosystem for SMEs & enterprises."
Aman Ahuja, Vice President, Market Product Management, South Asia, Mastercard said,
"Micro, Small and Medium Enterprises are a vital force for propelling India's journey from cash to digital, and Mastercard's commercial card business caters to this growing segment. Mastercard's ongoing partnership with Awfis for consumer cards has seen excellent traction, and it is delighted to now extend this to business cards. This strategic alliance offers an exciting value proposition for Mastercard business cardholders, thereby tapping a more extensive consumer base and providing access to top-notch co-working spaces and mobility solutions."
About Awfis:
Awfis Space Solutions Pvt. Ltd. Or 'Awfis' is a new-age co-working company that provides ready to use, plug & play, workspaces, embedded with the latest technology solutions for flexible and 'Just in Time' space utilization. Awfis currently has 63 centers and 30,000+ seats across 9 cities. Awfis is focused on redefining the way work gets done in the current business environment, by providing an ecosystem of inspiring workspaces for the innovative freelancers, entrepreneurs and corporates for their changing business needs. Awfis has a total member base of 1500+ companies and 25,000+ professionals ranging from India's coolest start-ups to Fortune 500 companies. Awfis curates 1000+ exclusive events, workshops and experiences every year for its community members. Under its Rewards Program, Awfis has curated 100+ strategic partnerships that provide its community members seamless access to leading service providers in the fields of accounting, legal, recruitment, payments, web services, mail management, healthcare and insurance etc. making it a one-stop-shop for all requirements of an emerging corporate's set up.
About Mastercard:
Mastercard (NYSE: MA), www.mastercard.com, is a technology company in the global payments industry.  Our global payments processing network connects consumers, financial institutions, merchants, governments and businesses in more than 210 countries and territories. Mastercard products and solutions make everyday commerce activities – such as shopping, traveling, running a business and managing finances – easier, more secure and more efficient for everyone.
Press Release by: Awfis Space Solutions Pvt. Ltd
ALSO READ: The PropTech Stories: Awfis Sets An Example