Hiranandani Group Invests Rs 2000 crore in Warehousing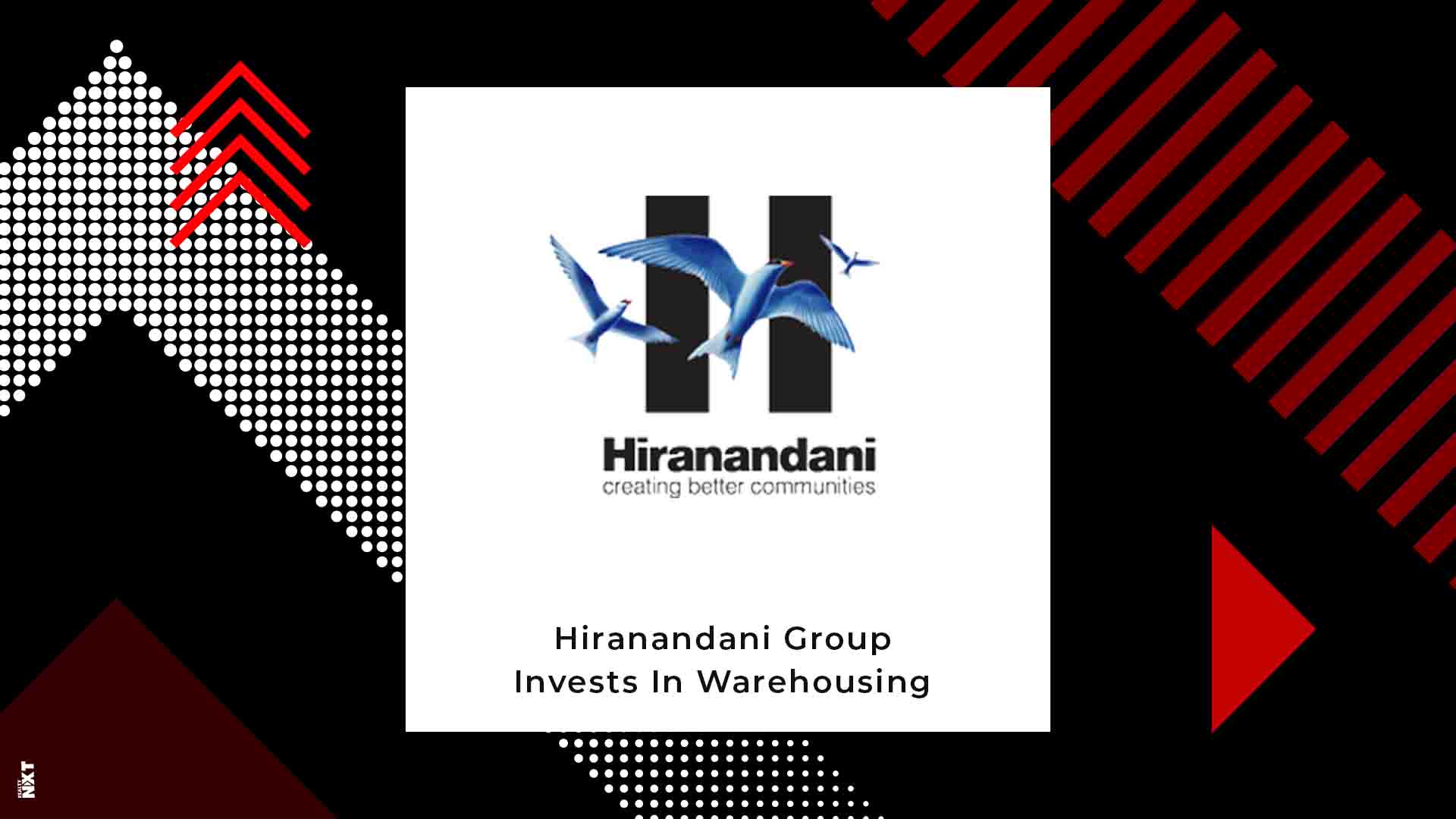 Hiranandani Group is set to invest Rs 2,000 crore in GreenBase, its newly established industrial and logistics parks business vertical 
Top company executives of Hiranandani Group have confirmed that the group would invest around Rs 2,000 crore in its warehousing vertical "GreenBase". This investment, expected by next year, is bound to scale up the business. The executives said that the group may eventually list the income-generating assets through an investment trust. 
Hiranandani said that it would build a wind turbine park and warehousing facility for wind turbine maker Vestas India at Oragadam, Chennai. The facility would spread across 500,000 square feet (sq. ft.) and would be built on 23 acres of land. This facility would be the first under the new vertical. This warehousing facility would be a part of the 115-acre industrial and logistics park. This 115-acre park is placed amidst the mixed-use integrated township Hiranandani Parks in Oragadam. 
GreenBase is committed to develop built-to-suit industrial facilities and warehouses, and cold storage facilities on a long-term leasehold contract that cater to customers and large third-party logistics (3PL) firms.
Niranjan Hiranandani, Co-founder and Managing Director, Hiranandani Group said that the primary objective is to create a new platform and profit centre as well as close the first few transactions with companies and commence the process of building the facilities. 
Apart from the existing locations where the group already owns the land and builds infrastructure, the group is looking forward to tap into more such locations like Bhiwandi, Ahmedabad, Hoskote and NCR. The group said that availability of land is not an issue whereas strategic parcels are more important as they can generate bigger opportunities for the business. 
In addition to Oragadam, Hiranandani owns around 250 acres in Talegaon, near Pune, and another 77 acres in Nashik. 
Industrial real estate is being increasingly preferred by developers and investors in India, thanks to the government's "Make in India" initiative and the introduction of the goods and services tax (GST).
An August report titled 'India Industrial and Logistics Market View, H1 2019' by CBRE South Asia Pvt. Ltd, logistics leasing grew 31 percent on a yearly basis and surpassed 13 million sq. ft. Mumbai, Chennai and Bengaluru accounted for more than 60 percent of leasing activity. The CBRE report stated that as technology is penetrating the sector, demand for quality space has witnessed an increase and corporates across segments are opting for large, modern warehouses. Technological advancements, particularly automation, will enhance the specifications and operations of logistics assets simultaneously pushing older, inferior-grade properties down the demand pyramid.
While India's first real estate investment trust (REIT) launched by Embassy Parks received a positive response, infrastructure investment trusts (InvIT) saw mixed responses.
N. Shridhar, Group Director and Chief Executive, infrastructure (industrial and logistics), at Hiranandani Group said that the group is targetting close to 12 million sq. ft. in the coming five to seven years. This portfolio is a good yield asset class which would most probably be available for retail participation through a REIT/InvIT platform. 
Hiranandani Group has diversified and experimented with newer businesses. The company had announced in July that it would invest Rs 1,000 crore to develop its first data centre building as part of an integrated township that the company is currently developing at Panvel.

Source: Livemint
ALSO READ: One Hiranandani Park Wins 'Best Luxury Project of the Year' Award