Telangana's 2 BHK Scheme Battling with Fund Crisis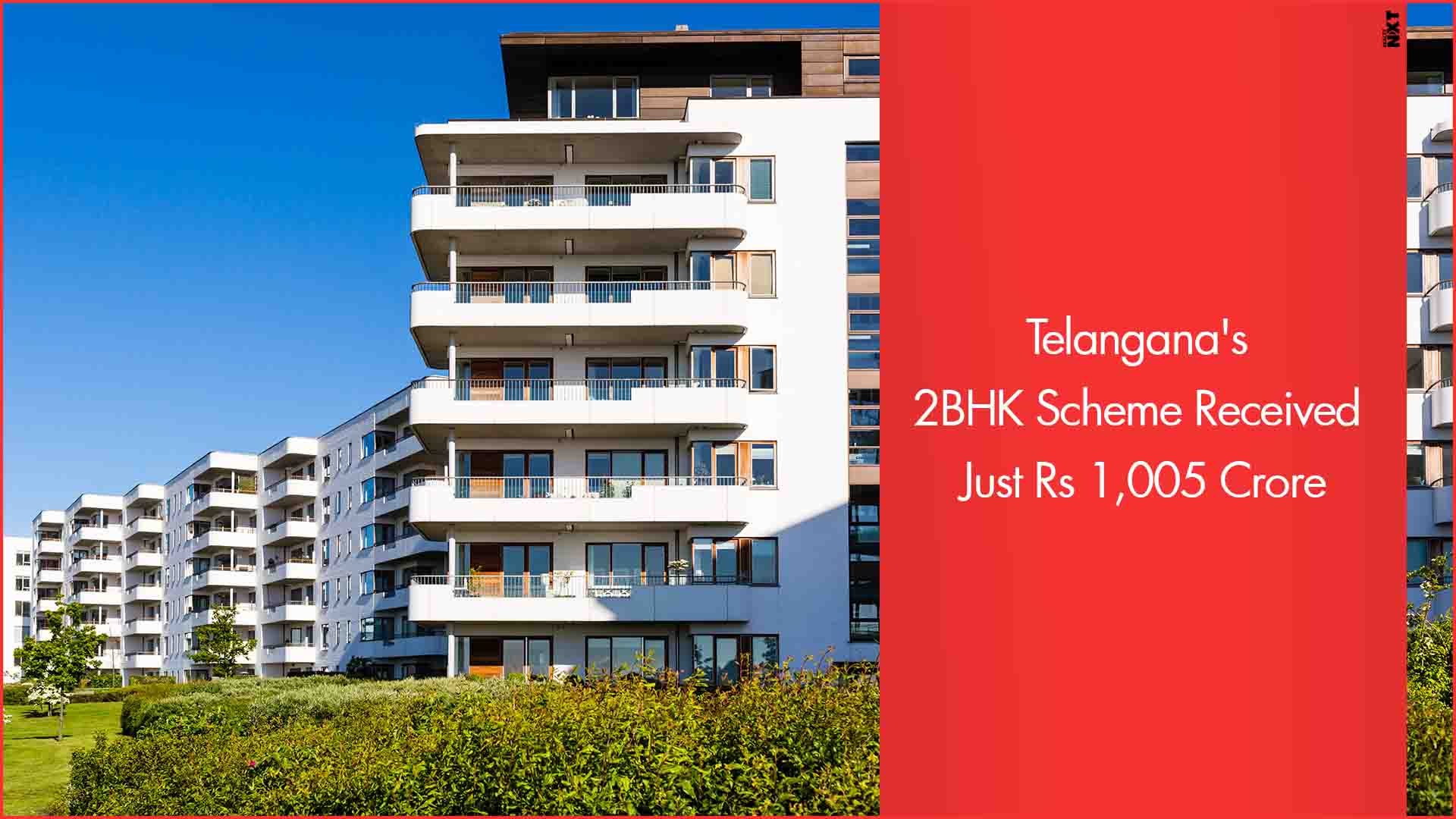 2BHK scheme promised by the Telangana government under crisis as the allocated funds prove to be insufficient
The 2 BHK project of the TRS (Telangana Rashtra Samiti) government is struggling with a fund crisis as the scheme received only Rs 1,005 crore as against Rs 7,000 crore which was originally required. 
The State government had earmarked nearly 2,400 crores for the housing department in the vote on account presented in February this year.
Chief Minister K Chandrasekhar Rao had declared that 1,400 2 BHK houses would be constructed in each of the 119 Assembly constituencies in the state excluding GHMC (Greater Hyderabad Municipal Corporation) area.
Standing in sync with the Chief Minister's announcement, the State government had to shell Rs 6,200 crore on the project. Though the state has been funding the project from time to time, it has proved to be insufficient. Plus, a huge chunk of the money has been granted in the form of loans from the Housing and Urban Development Corporation  Limited. 
Till date, nearly 2 lakh housing units are under construction. Of these, around one lakh units are nearing completion. The state has called for tenders for the construction of 2.38 lakh 2BHK units. 
According to sources, the housing department needs to immediately clear hundreds of crores of rupees in pending bills to the contractors to take the 2 BHK scheme forward. Otherwise, the project is bound to be delayed.  
A senior official in the Housing department said that they would borrow loans from HUDCO (Housing and Urban Development Corporation Limited) as well as other banks. The official claimed that K Chandrasekhar Rao's dream of ensuring 2 BHK homes to the homeless would be fulfilled. 
The official stated that despite facing severe criticism from opposition parties, nearly 2 lakh housing units are either nearing completion or are under various stages of construction at present which is certainly not a small achievement.

Source: ET Realty