Top 5 New Age Gated Community Applications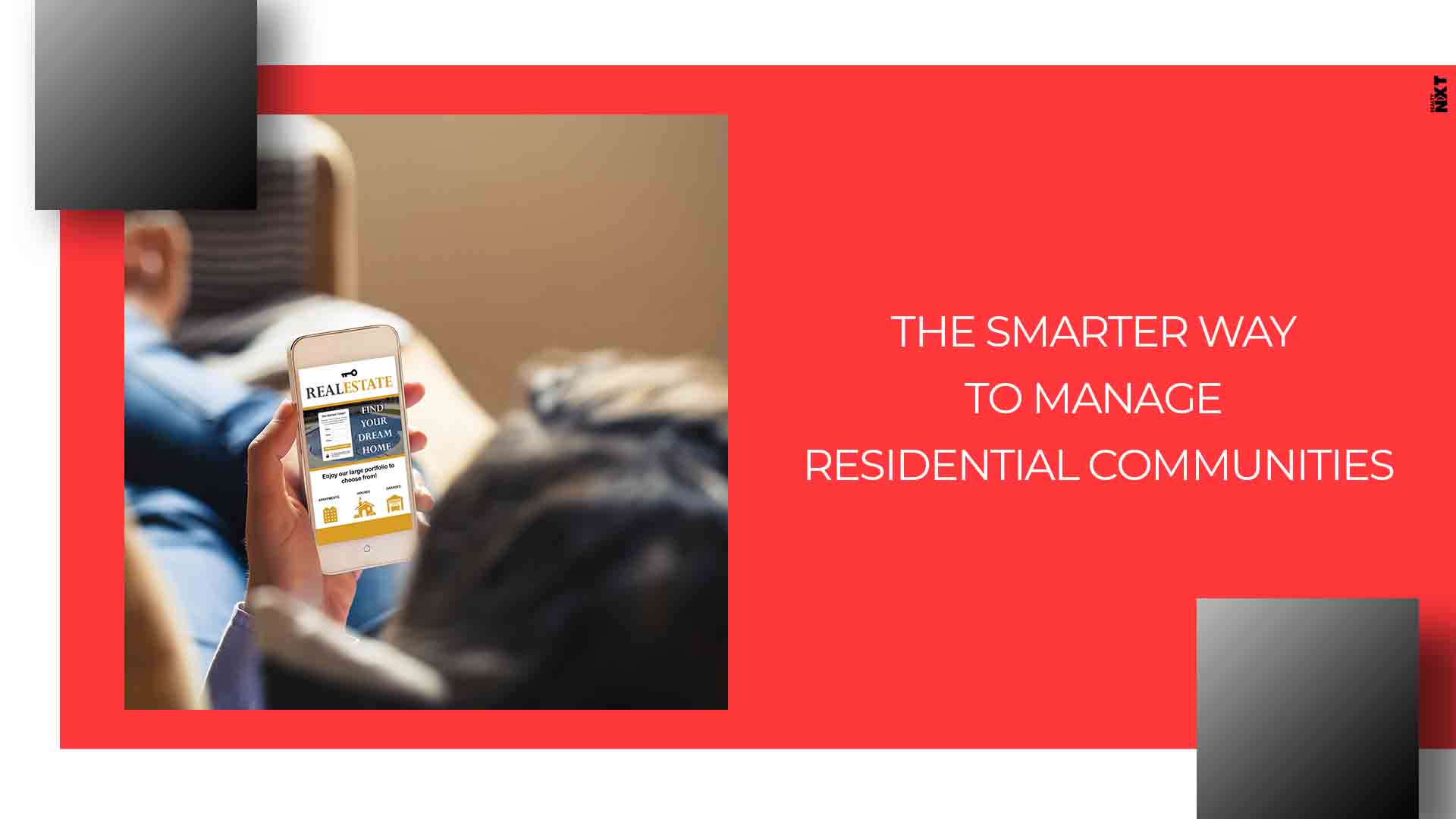 With community living and management garnering huge importance of late, new age gated community apps have come to the rescue of real estate developers and residents alike
Residential communities are no longer worried about utility services, security solutions, or grievance management. Gone are the days when residents had to deal with an inefficient system to get their grievances resolved or battle hard with manual documentation of society records. 
Gated community applications have made the life of residents as well as developers easier than ever. From managing parking facilities to ensuring security, several mobile applications have promised a much better and upgraded life. 
RealtyNXT lists down the top five new age gated community applications that have redefined community experiences with their top-notch tech offerings. 
1. ApnaComplex
ApnaComplex founded in the year 2010 claims to be the future of apartment management. The main motto of ApnaComplex is to use technology as a tool to aid smooth communication between residents and the managing committee. From providing a platform for discussions on online forums to conducting polls and surveys for feedback from residents, the application is loaded with features that promise a comfortable and convenient living experience. Society accounting tools, including collection and payment gateway, help desk automation tools, smart facility management tools, community collaboration tools and apartment security are some of the salient features of ApnaComplex. A few months back, Apollo Clinic announced a strategic partnership with ApnaComplex to set up a chain of Society Clinics for the first time ever in India.

Website: https://www.apnacomplex.com/
2. MyGate
MyGate was founded in 2016 by Abhishek Kumar, Vijay Arisetty and Shreyans Daga. This gated community app currently serves around 600,000 homes in around 11 Indian cities. MyGate consists of a team of 500 and has been offering simplified solutions for gated communities ever since its inception. With zero maintenance costs and minimal hardware, MyGate offers an extremely user-friendly interface aimed to assist young and old alike. From managing visitors to facilitating accounts and payments, MyGate plays a significant role in saving time and money. Standardisation of cost across communities, from premium apartments to middle-class ones is another highlight of MyGate. MyGate has trained 1.5 lakh security guards to enhance the security measures of the application.

Website: https://mygate.in/
3. RealtyX
RealtyX basically has two products called Repeople and Channel Partner Accelerator. Repeople has a customer-centric approach and helps in referral management, grievance management, bill payments, security management among others. Repeople lets real estate developers have a customised brand application for themselves and connect easily with the customers. Real estate developers can also run their own customised loyalty programme with the help of RealtyX. Channel Partner Accelerator, on the other hand, helps real estate developers connect instantly with the real estate agents. Lead follow-ups, rewarding channel partners and getting instant updates are just a click away with customised white label solutions of RealtyX. Puravankara, Gurukrupa, Mayfair, Ajmera, Raunak are some of the real estate brands who have adopted RealtyX.

Website: https://realtyx.co.in/
4. Biizlo
Catering to 60,207 households, Biizlo has a rich client base including Hiranandani, Oberoi Realty, Rustomjee and Godrej. Vehicle tracking, mobile intercom, digital validation and verification of visitors are some of the offerings of Biizlo. 'Shield' is an application developed by the company to enhance security and enable hassle-free visitor management for security guards. Biizlo also has an application designed for commercial purposes. This includes checking and blocking of meeting and conference rooms, aggregated attendance tracker, aggregated visitor logs across multiple offices, staff management, among others. In November 2018, the company raised $500,000 (Rs 3.5 crore) in an angel funding round led by Joge Bharadwaj and Ritesh Sharma, directors at Mumbai-based security services firm the Eagle Group.

Website: https://biizlo.com/
5. ADDA
Addressing the needs of around 18,000 plus residential communities around the world, Apartment ADDA has become synonymous to smart community management. Started in 2009, ADDA stands by the mantra – Rise High. With a broad range of services including communication, facility management, security and accounting, ADDA is known for building the best software to ensure smooth functioning. ADDA ERP, ADDA Gatekeeper, ADDA Clubhouse are the name of the products under which ADDA caters to the needs of residents. As far as social responsibilities are concerned, ADDA had held a water workshop in Chennai to raise awareness about water harvesting techniques in apartments and efficiently tackle the water crisis.

Website: https://adda.io/
ALSO READ: Concept Of Real Estate Virtual Assistants