Pune-based Developer's Project Exempted From RERA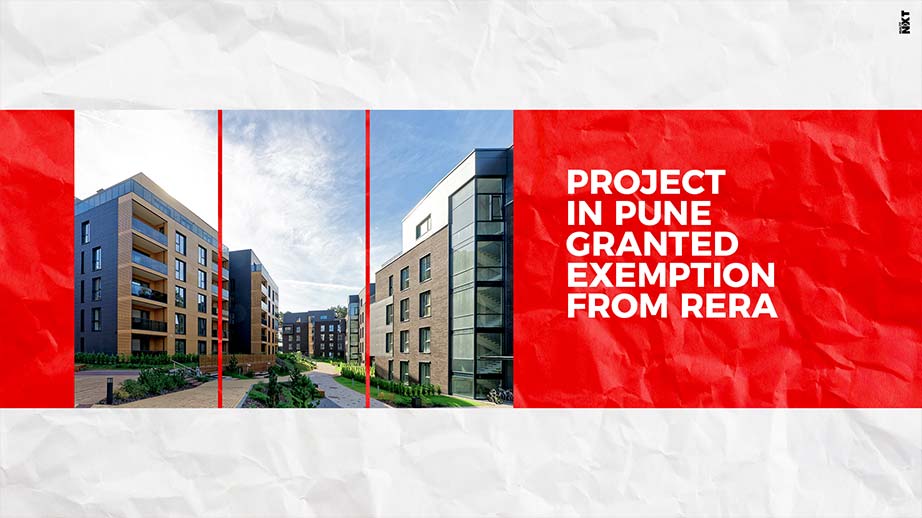 Though all project needs to be registered under RERA, a developer in Pune got an exemption as the building was constructed on a plot area less than 500 sq. mts.

Setting a precedent, a building with 22 flats and nine shops was allowed not to register with Real Estate (Regulation and Development) Act (RERA). The reason being the plot area on which the building is being constructed is less than 500 sq mts. As per RERA, all projects where the developer is selling flats need to be registered, however; recently the appellate tribunal allowed a developer to not register because the project is on less than 500 sq metres.

The case in concern is that of a developer Geetanjali Aman Construction who had appealed to the Maharashtra Real Estate Appellate Tribunal against an ordered passed by MahaRERA. The controversy was in the context of section 3(2) of the Real Estate Regulations and Development Act, 2016. The section reads, "Where the area of land proposed to be developed does not exceed five hundred square meters or the number of apartments proposed to be developed does not exceed eight inclusive of all phases."
The developer claims that he in 2013, started construction of a building named Utkarsh Apartment in Pune. On commencement of RERA from May 1, 2017, sought guidance from MahaRERA on the registrability of the project via an email, since the project had an area less than 500 sq metres but apartments more than eight. The developer claimed that there was no written reply or response from the authority and further claimed the officials in the authority advised that their project is not required to be registered.

In December 2018, the developer received an email from the authority regarding a hearing regarding registration of their project. The order passed had asked the developer to register the project and he was also levied a penalty of Rs 30 lakh. The developer appealed against the order and during the argument, the counsel for the developer explained that a plain reading of provision 3 (2), it is clear that the two ingredients (less than 500 sq metres and not exceed eight apartments) for exemption to the project from registration are mutually exclusive due to the word "or" used therein. Therefore they are to be read and considered alternatively and not conjunctively.

A building with 22 flats and nine shops was exempted from registering with RERA as the plot area on which the building is being considered is less than 500 square metres

Source: DNA
ALSO READ : FPCE Wants More Transparency In RERA Proceedings