Fuelling The Proptech Revolution With Brigade REAP
Senior Investment Analyst at Brigade REAP – Ankur Nandi, elaborated on the various facets of the emerging proptech industry in an exclusive interview with RealtyNXT
With the primary objective to nurture and sustain a favourable environment for upcoming proptech startups, Brigade REAP has played a crucial role in supporting the growth of startups by providing mentorship and access to an array of resources. Ankur Nandi has been a part of Brigade REAP since its inception and has been driving the growth of this mentorship programme with his business acumen and vision. With 30 companies in its portfolio, Brigade REAP looks forward to fueling the growth of the industry.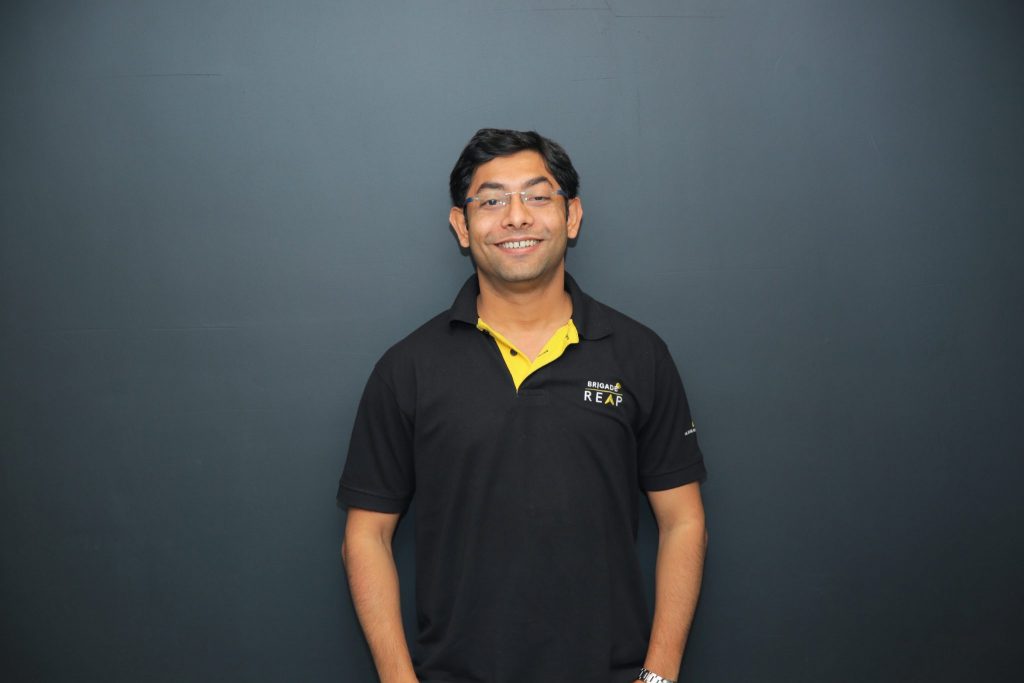 1. You have been associated with Brigade REAP since it was launched in 2016. What do you think are the major achievements of India's first real estate focused accelerator program?
Brigade REAP was launched in Oct 2016 as Asia's first real estate focussed startup accelerator program. Since its inception, our objective is to build sustainable and scalable businesses. We have mentored 30 startups across 6 cohorts. The average increase in revenue of startups from the time they joined the program and till date is 135 percent+. 33 percent of the startups have been funded by external investors such as Accel Partners, GoFrugal Technologies, Mohandas Pai etc. Having said that, 2 (less than 10 percent) of our startups have also shut down their operations. But still, the mortality rate is higher than the industry average. Regarding external recognitions: In CBRE Disruptech held on June 19, the top 3 positions were occupied by startups from Brigade REAP. Business Today listed 3 of our startups as the coolest startup of the year. The list goes on.
Most importantly, the real estate fraternity has welcomed the startups in their businesses. 100 percent of our startups have got projects from the ecosystem including multiple repeat projects from the leading developers.

2. What initial challenges did Brigade REAP face while mentoring or inviting startups for mentorship?
Primarily there were two challenges: As we were the first PropTech startup accelerator in India, it took us some time to establish ourselves in the ecosystem. In the beginning, it was difficult to convince startups that we could actually help them build a sustainable and scalable business. Not only 4.5 months of dedicated time and additional workload, we also asked them to part with a minor percentage of their equity. The startups were hesitant in the beginning and we have also lost some 10-15 percent of good startups in the process. Now we have 30 companies in the portfolio with a success rate better than the industry average. Hence, this challenge is reducing over time.
Second, in late 2016 and early 2017, the real estate industry was hit by two major events: 1. Demonetisation and 2. Implementation of RERA. Both these events affected the way the industry operates and this, in turn, impacted the startups' businesses. The sales cycle, credit period, new projects for the startups got longer for a few months. Things are looking much better now. With the revival of the industry and the overall economy, we can expect the startups to do well in the coming years.
3. Proptech is still in its nascent stage in India. How many more years will it take for proptech to reach its peak?
The Indian startup ecosystem witnessed a boom in E-commerce, Fintech, EdTech, FoodTech etc but there is not much discussion around PropTech even though the construction industry is the second largest (14.4 percent) employment generator in India after agriculture. The labour productivity of the sector is one of the lowest even in the developed countries.
Source: McKinsey & Company
The real estate industry spends less than 1 percent of revenue in technology while the cross-industry average is 3.3 percent. Hence, we believe that there is a lot of potential for technology adoption in the real estate industry but the rate of change is slow and it will take some time to reach there.

4. Which segment in Proptech industry do you believe has the best potential to grow?
Let me answer this question with some problem statements.
Problem 1: India is suffering from "the worst water crisis" in its history, when it comes to availability and quality of water — Niti Aayog says. By 2030, the country's water demand is projected to be twice the available supply, implying severe water scarcity for hundreds of millions of people and an eventual 6 percent loss to the country's GDP.
Problem 2: 95 percent of wastewater goes untreated, 78 percent of urban sewage go untreated, 85 percent of STPs are dysfunctional and almost twenty-three thousand workers choke to death in STPs every year. This causes pollution of water bodies. An example: None of the lakes in Bangalore has drinkable water.
Problem 3: The "Garden City" of India, Bengaluru has lost 90 percent of the green cover since 1970 and on the contrary, the concrete covered area has increased by 1005 percent. If the trend continues, by 2020 only 5 percent of Bengaluru will be under green cover — IISC study.
Problem 4: As per the WHO report, ambient air pollution may cost India more than USD 500 million per year. Improvement of air quality to WHO standard will save this money and more importantly, will possibly increase the average lifespan of Indians by 4 more years. India had the highest number of pollution-related deaths, 2.5 million died in 2015 due to poor air quality. 30 percent premature deaths in India happened due to air pollution as per the CSE Report.
Problem 5: Employees spend more than 60 percent of the time away from their workspace due to which, globally, at least 30 percent of energy in commercial buildings is wasted. In India, it means wastage of USD 250 mn every year.
All of the above are fundamental problems and affect all of us, 1.3 Billion Indians. There are many proptech startups which are working towards solving these problems. This is a great opportunity as it impacts everybody's lives.
5. IoT is making waves in the real estate market. What kind of impact does it have on the consumers' lives?
Consumers lives are set to get intertwined with sensors. In homes, electrical appliances can be controlled using mobile phones and manual switching on/off the devices will not be required. The AC can start and set the designated temperature while the owner is still parking the car in the garage. There are perimeter safety and security solution which can predict and thus prevent intrusion in a complex and warn the nearest security personnel. If somebody forgets to close the water tap or turn off the lights while going out, it can be turned off remotely using mobile. Using sensor data, it can also be told if the fridge is using more power and thus require maintenance.
Not only at home, but even the offices are also increasingly getting automated. There are parking sensors to inform about the available parking spots. The occupancy sensor can tell if a pre-booked meeting room is occupied or vacant. The lights can be set to presentation mode, bright mode, dark mode etc. The air quality monitor will continuously detect the indoor air quality and purify the air as and when required.
There are many more examples of how the lives are impacted by IOT/sensors. The trend is encouraging for IOT startups.

6. Which are the 5 Proptech startups that you think will be valuable to invest?

REAP invests in startups which are part of its portfolio. Although there are some brilliant startups doing phenomenal work out there, we like to focus on the startups that we have closely worked with. So far we have invested in 3 startups QwikSpec, Snaptrude and WEGoT. We are actively considering an investment in 2 more startups. Having said that, there are other startups in our portfolio which have grown exponentially and are ready to raise funds.

ALSO READ : CoHo Stays On Top Of The Game With Plans To Raise Funds