Rainwater Harvesting System Missing In 44,500 Buildings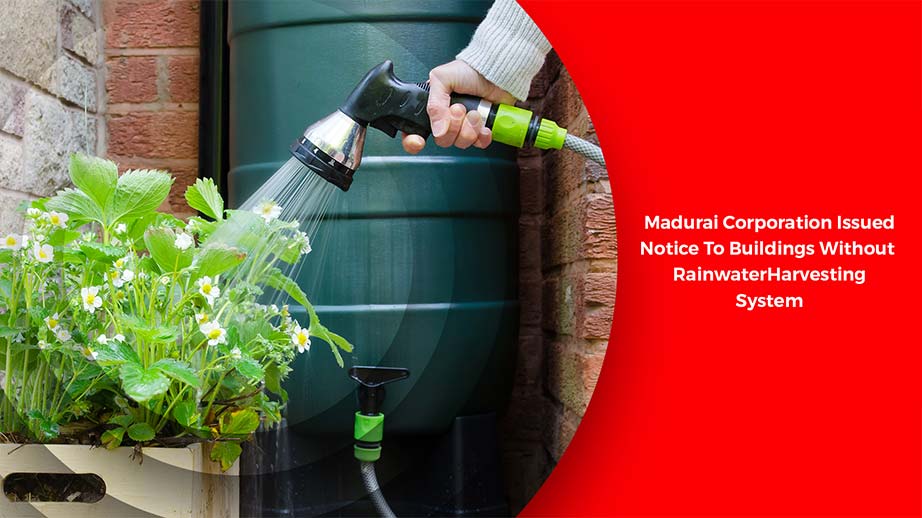 Madurai Corporation has identified over 44,500 buildings that lack rainwater harvesting systems and has issued notices to defaulters

After checking close to half of the 3.2 lakh buildings in the city for rainwater harvesting structures, the Madurai Corporation has found that 22,372 buildings have RWH only in name and another 44,515 buildings do not have RWH system at all. Notices have been issued to all the defaulters.

The corporation officials started checking the 3,20,823 residential, commercial and government buildings in the city for RWH under the Jal Sakthi Abhiyan scheme to enrich groundwater resources and water conservation one-and-a-half-month ago.

By the first week of September, the officials have covered 1.51 lakh buildings. While an inspection of the remaining buildings was underway, notices have been served to 66,887 building owners. During the inspection, 84,130 buildings were found to have working RWH structures.

"Notices have been served to the defaulters and their buildings will be inspected again after a fortnight to check whether the RWH rule is complied with," said an official from the corporation.

Last week, the officials could inspect only 10,884 buildings. Although a target of 40,000 houses per week was set, they could not meet it last week due to other works. All the remaining buildings are expected to be covered by the end of this month, the official said.

In order to ensure that the corporation is leading by example, all the buildings of the corporation were inspected first. Most of the buildings had RWH structures intact.

Six corporation schools have working RWH structures, whereas work is underway to create the facility in the remaining buildings, the official said. Madurai corporation commissioner S Visakan had recently said that people will be made to install RWH through sensitization programs. A couple of awareness meetings involving stakeholders including residents have been completed.
Source: ETRealty

ALSO READ : Delhi Jal Board Calls For Compulsory Water Harvesting