Magicbricks – A Smart Way To Switch To A New Address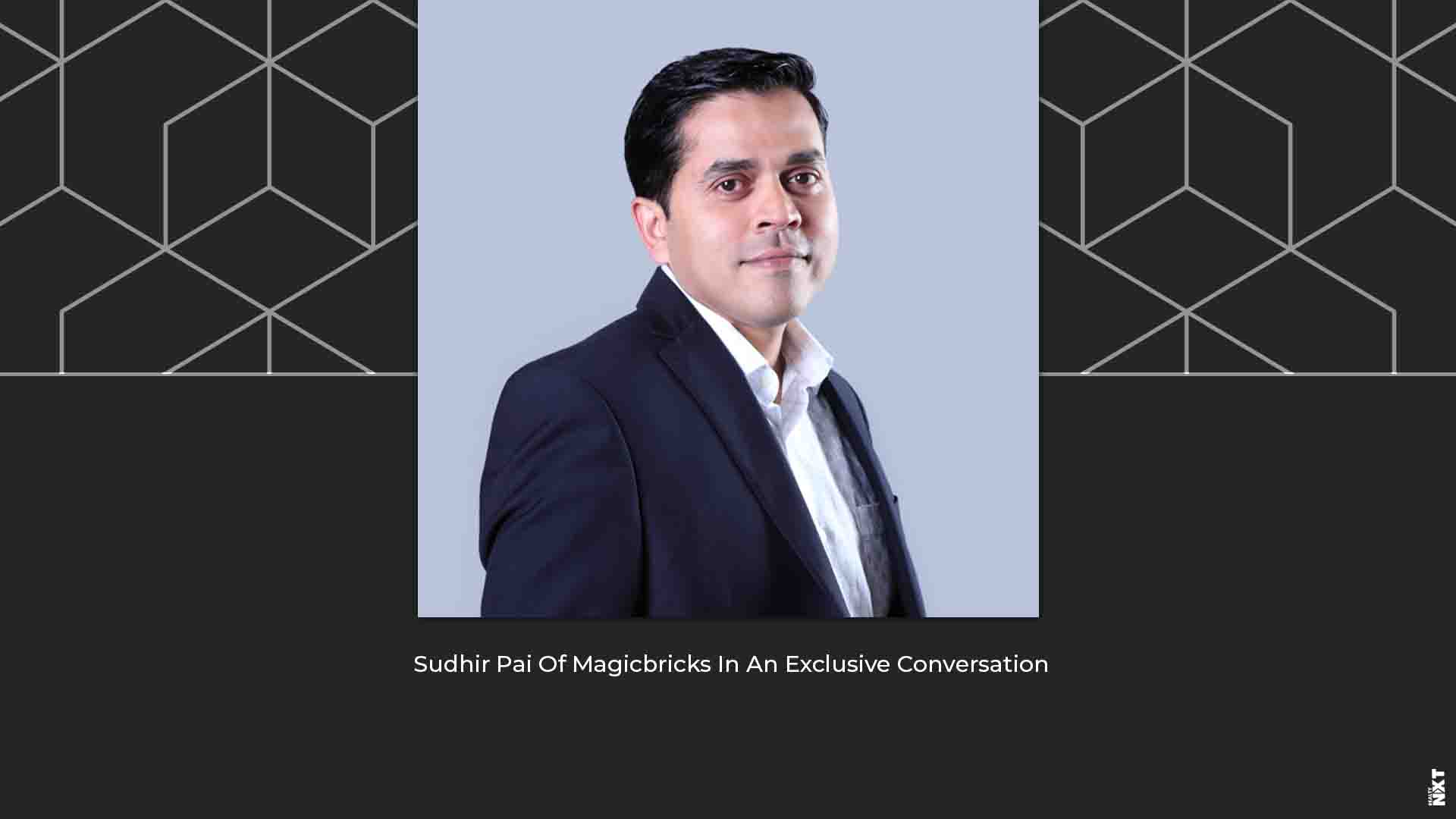 In an exclusive conversation with RealtyNXT, Sudhir Pai – CEO Magicbricks, shares how the company has evolved and elevated its offerings with constant innovation and technological developments
Magicbricks, a frontrunner in the online property space is moving towards being a full-stack solution provider. With its new #PataBadlo campaign, the company is appealing to a wide range of homebuyers to effortlessly choose their dream home. A portal with smart filters that aptly recognise your needs, homebuyers can safely rely on Magicbricks to ease their homebuying endeavour. Sudhar Pai, who has been serving as the CEO of the company since 2011, shares some interesting facts about the success journey of the company.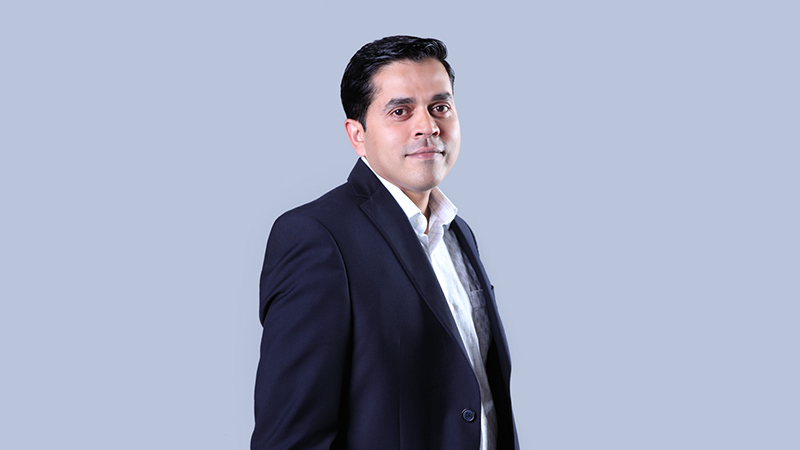 1. What is the main objective behind the new #PataBadlo campaign?
Magicbricks is the leading brand in the online property space and enjoys high Top-of-Mind awareness (TOMA) and recall. Hence, we now want to build 'Brand Preference' to grow our leadership further and build deeper affinity among our users. Our new brand campaign #PataBadloLifeBadlo is based on a simple yet strong consumer insight which is – one's address is an important part of one's identity and every change of address can potentially change one's life for good. We have captured this insight as 'Pata badalta hai toh bahut kuch badalta hai.' We know of stories abundant where people moved from small towns to big cities and became hugely successful. This insight is a perfect fit for the category, which is also about shifting of address either through rent or sell.
A change of address is something that most of us have experienced in our lives. When we change our address, things change in the world within and around us too. We experience new things, we grow, we learn, we discover, we make new friends and foster new relationships. This campaign is all about reminding people that something good happens when you change your address.
Strong consumer insight, brilliant execution and the wonderful onscreen chemistry of our brand ambassadors Ayushmann Khurrana and Kriti Sanon have brought to life the wonderful stories around Pata Badlo. We have always believed that property seeking is an emotional journey and hence as a brand, our storytelling has always focussed on the emotive quotient.
2. Can you give us some insights on your tie-up with the digital lending company, CASHe?
A tenant's biggest worry is to arrange for a security deposit while renting an apartment. The quantum of rental deposit amount varies from city to city and in some markets, it is as large as 8-10 months of rents. This means a huge outflow of cash for the rent seeker. Keeping this requirement in mind, we have entered into a strategic tie-up with CASHe to provide rent-seekers with short-term loans as security deposits.
Our latest loan offering for rental security deposit with CASHe is an innovative product that helps rent-seekers enjoy fast hassle free loans without disturbing their financial stability. This integration is available across 2.5 lakh rental properties in the key residential markets of India like Bangalore, Pune, Mumbai, Delhi, Chennai, and Hyderabad, with further expansion planned for other cities.
3. How has the implementation of Artificial Intelligence (AI) improved customer experience?
AI has huge potential for any brands which has access to rich consumer data and it is already proving to be a disruptor across categories. Being the leading online property player, we constantly try to stay ahead of the curve when it comes to giving tech-driven solutions to our advertisers and rich experiences to our users. Since, decision making in real estate is complex and has long gestation therefore, the challenge for us is can we create touch-points that makes the decision making less complicated? Can we leverage the data on our platform to determine the value of a short-listed property?
We have been working on using AI to find answers to a lot of these challenges. Using AI at Magicbricks, we can now predict the willingness of a seller to sell his property, the seriousness of a buyer to buy and his budget range. This has helped us in providing property seekers with relevant search options. We have also used AI successfully to create Propworth, which is a first of its kind property valuation calculator that helps to show an estimated price of a property across major real estate markets of India.
Besides AI, we have also invested a lot in Data Sciences, Machine Learning and Virtual Reality to drive consumer engagement by creating an immersive experience. Through data sciences and Machine Learning, we have been able to weed out fake sellers and bring in more credibility in the industry.
Using each and every element of this fifth-generation technology can make the home buying journey more experiential than just transactional. From the initial search to shortlisting and buying, these technology-driven solutions would reverberate across every step of the home buying journey.
4. What is the driving factor behind 20X revenue growth for Magicbricks in the last 5 years?
Aggressive scaling and product innovations have been a catalyst for our growth in the past few years. The scale has acted as a sustainable differentiator enabling us to consolidate our position as the preferred portal for all buyers and sellers. We have made consistent efforts in aggregating over 80 percent of all the available buyers and sellers in the market. To improve the total stock of listings, we have also set up a large distribution channel. We have deployed over 800 people across 35 cities, beyond just Tier I and Tier II cities to pick-up listings from around. We are now the runaway leader of supply in India's real estate market with more than 1 Million active property listings across 16,000 localities. Be it residential, luxury, rental, commercial or co-living, Magicbricks now has a wide range of listings across all categories and multiple budget segments. This supply leadership has also resulted in aggregating most of the demand on the platform with 67 percent lead in terms of Unique Visitors as per comScore Jul'19 report. These coupled with our DNA of consistent innovations in products and services have led to the quantum of growth.
5. What are your views on the recent Model Tenancy Act?
It is a need of the hour and a step in the right direction. I think two issues need to be addressed – firstly there are a lot of vacant homes across the country. We reckon that about 15 percent of all the homes in urban India are lying vacant. These inventories need to come into the market. The second issue is one of increasing convenience and reducing anxiety in the relationship between the tenant and the landlord. I think it is much required since the current laws happen to be very archaic and new law, which seeks to establish a fair relationship between these two parties and makes it easy to rent a house, to exit a house and the process of staying there, is very much needed. The law also has the potential to improve demand for second homes. Once implemented it will boost the second home market. The Act is expected to make the rental market more efficient and streamlined across the country.
6. How do you think the intense competition has helped you become better?
Intense competition has driven our strategy to aggressively scale up both on supply and demand-side over the last 3-4 years. The scale has acted as a sustainable differentiator enabling us to consolidate our position as the preferred portal for all buyers and sellers. It has also helped us shape our DNA of consistent innovations across products and services. Our scale combined with our wide suite of solutions makes us the largest and preferred platform for both users and customers alike.
7. The current monetisation model of Magicbricks is from developers and brokers. Do you have any plans to monetise Magicbricks as a platform from the customers as well?
We do have a robust revenue model in place for owners' services and it is growing fast. While the first listing by an individual owner is free for a certain period, beyond that it is chargeable. We also have specialised paid services for homeowners, who are planning to sell or rent out their property. The services range from assisted selling, property valuation, Vaastu, tenant verification, etc.
8. What is the biggest challenge for Magicbricks that needs to be addressed right away?
We have succeeded on the aggregation front i.e. being able to get a majority of buyers and sellers on our platform. The next level challenges that we need to solve are to do with curation, identity and with being able to get both buyer and seller to 'do more' with the platform beyond the discovery piece. Besides, there are also challenges on monetisation – the online property business has been typically under-priced to gain initial penetration. Now that we are past this phase, we need to determine how we can charge a fair fee and avoid cannibalisation of revenues as they shift from traditional media to online.
9. Where do you think the future is heading towards as far as property search segment is concerned? What are the value additions that you might need in the future?
Property portals are moving towards being a full-stack service provider. That's the way forward for our business. We have also repositioned Magicbricks from being a discovery platform to a full-stack solution. The focus is on building a bunch of adjacent products and services to enhance the entire ecosystem.

ALSO READ: Fuelling The Proptech Revolution With Brigade REAP