Airports in Tier II and Tier III Cities in India
A game-changer measure to boost the overall growth of these cities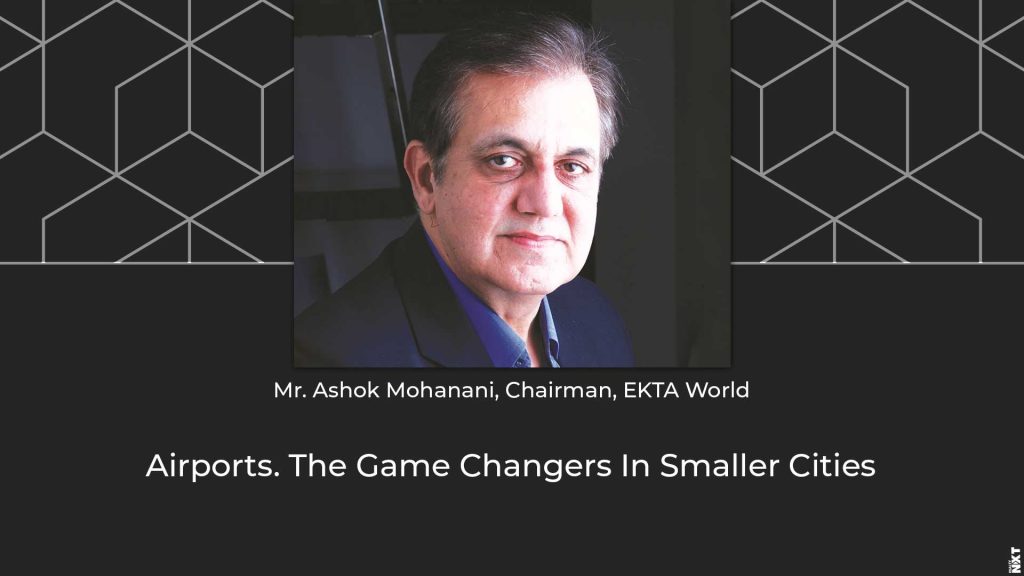 The majority of India's real estate market is moving into metropolitan cities such as NCR, MMR, Bengaluru, Chennai, and Kolkata. This movement has now pushed for radical modification in smaller cities. The scarcity of land resources, high land and construction-related cost, unaffordable housing prices, high inventory levels, declining demand, sparse infrastructural facilities, and a high cost of living are prompting developers and investors to shift their focus towards Tier II and III cities.
The government's foresight to develop around 100 new airports around the country starting with cities/towns like Shirdi in Maharashtra, Hisar in Haryana, and Durgapur in West Bengal is also adding impetus to the growth story of these cities. This move has many investors considering buying homes or second homes near the airports in the hope of making the most of the location and price appreciation.
When new airports are announced, the plans are usually met with a lot of fanfare. There's hope that comes along with it. In the realty sector, this translates to increased demand and inquiries for projects near the land demarcated for the airport.
The nearby locality is likely to get affected as it will then be considered as a route to give better connectivity and access to the many other unknown, lesser known cities/location. Improving connectivity is the prime intention and reason to better development of these cities. These will influx more industry players and create employment opportunities for the residents in and around the city.
Realty will too see a major change in the price, and soon will observe a growing curiosity among home buyers and investors. There is definitely a sentiment impact on the dwellers of in and around the city with an announcement like this. The positivity does get translated to the realty sector and has a positive effect on demand and leads to a strong trend of changing prices.
The cabinet is certain to develop Shirdi, Amravati, Gondia, Nashik, Jalgaon, Nanded, Solapur, Kolhapur, Ratnagiri and Sindhudurg airports in the first phase; of which Shirdi and Nanded are state government owned. Ratnagiri a coastguard airport is anticipated to be accessible for UDAN only in 2019, while Amravati is in anticipation of bidders.
An airport cannot be urbanized under UDAN unless an airline asks us for a portion of route; it is after this that AAI grants the route to them. Airport can be built only after observing the demand 0and bidders bid for it. As per the current scenario , Nashik, Nanded, Kolhapur and Jalgaon airports are serviceable, while on the other hand, the Ratnagiri, Gondia, Sindhudurg and Amaravati airports are yet to come up.
Many renowned real estate developers are coming up with luxurious and affordable residential projects transforming these places into the most desirable areas to live. Thus, low to mid segment homes in these places are another reason why it is becoming highly popular. A variety of educational institutes, pinnacle restaurants with multi-cultural cuisine and nightclubs, best healthcare units and hospitals, will be armed with every socio-cultural amenity to serve the best social life.
Indian real estate market is developing gradually after the current chaos and regulatory changes. Focus on end-user driven demand and therefore, shift towards smaller cities and towns is at the focal point of this transformation. 

Authored Article: Mr. Ashok Mohanani, Chairman, EKTA World
ALSO READ: Constructing Buildings that can Withstand Natural Calamities