Experience Home Away From Home At Dubai's Maison Privee
In an exclusive with RealtyNXT, Paul Mallee – Co-founder of Maison Privee sheds light on how the hospitality technology firm has successfully combined the concept of luxury and privacy with their unique offering
Maison Privee was co-founded by Paul Mallee and Rami Shamaa two years ago with a highly innovative concept. The company, at present, has carved a niche for itself in the hospitality industry by ensuring excellent services to both the owners of the property and the guests. With the business running profitably, Maison Privee is looking forward to exploring more opportunities. As a company that enjoys a strong customer base in Dubai, Maison Privee has emerged to become a frontrunner in Dubai's hospitality industry.
Quick facts on Maison Privee
Turnover in the last financial year
Percentage growth since the last 2 financial years
No Of Employees
Funding/ Investment
USD 4 million from a private investor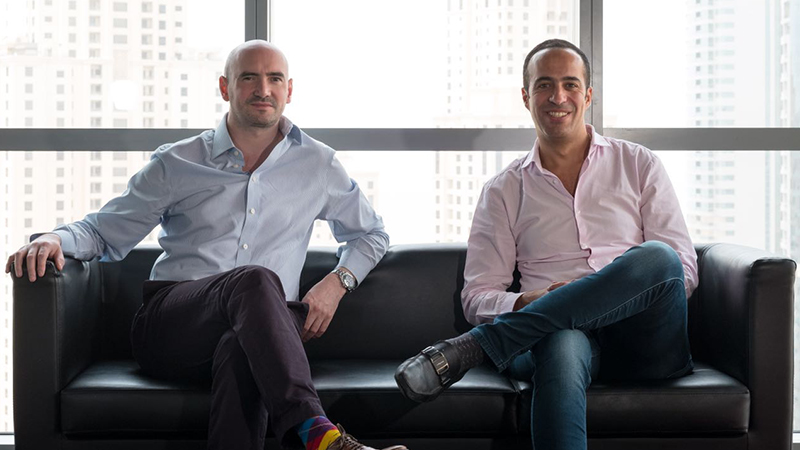 1. When was Maison Privee incepted and how does it cater to landlords and guests?
Maison Privee is a Dubai-based hospitality technology firm and leading vacation rentals provider in the luxury hospitality sector, bringing an innovative approach to luxury accommodation experiences. The concept combines the service and convenience of a premium hotel with the privacy and comfort of home. It was co-founded two years ago by Rami Shamaa and me, our goal was to offer authentic luxury stays in outstanding locations with stunning views of Dubai's skyline.
For Guests, Maison Privee fills the service gap between luxury hotels and holiday homes. Our mission is to provide our guests with a better flavour of Dubai, and we do so by offering 'home away from home' experiences that give guests more space and comfort than a hotel, whilst providing the same level of hospitality that the Middle East is renowned for.
For Landlords, Maison Privee drives increased return on investment for property owners by capitalising on the strong demand for corporate and tourist accommodation in the city. Property owners are increasingly looking for flexible solutions, and our flexible contract means owners can take back the property at any time within a 3 month notice period. Maison Privee generates 30-40 percent more net revenue for owners v's traditional long term leases.
2. Give examples of how you have ensured your customers are at the heart of your business.
To differentiate ourselves in the market, we have created a range of options suitable for the key demographics who book with us. In addition, we systematically review guest feedback and solicit improvement ideas from guests to further tailor the offering. For example, the unit style and furniture will be very different in what we offer to the Russian market as opposed to the Chinese market.
Similarly, we adopt different check-in methods for guests visiting from the GCC than we do for those visiting from the EU. Unlike a hotel or aparthotel which is one physical building and is typically the same throughout, we have the luxury of being able to select different properties with different characteristics which we can serve to different markets to cater to their individual needs.
Going a step further beyond this, we are then able to provide tailored experiences to each demographic at scale with ease through strategic partnerships that we have created with these suppliers throughout the UAE. We are able to bundle these experience packages in a way that is always relevant to the guest staying in a particular unit.
3. How have you built your business plan around your customers?
The combination of a softened real estate market and the continuously growing tourism numbers in Dubai, coupled with an international trend toward residential accommodation demand, gave us the idea to be able to solve more than one problem at the same time.
We knew that providing homeowners with an opportunity to generate higher returns from their investment by filling the latent demand by tourists for quality residential accommodation on a short-term basis would put us in a very strong position for growth.
The elevated customer service we have built allows us to continuously stay ahead of the pack. We offer cutting edge technology services, including optional seamless self-check-in, round-the-clock support team and a digital welcome pack highlighting all required information to access the property and facilities.
Many of the homeowners who choose to trust us with their properties do so as they feel secure in the knowledge that we run a very professional operation and will protect their asset; continue up-keep and maintenance of their property and validating guests details before booking. Homeowners are also given access to the owner-specific interface to check bookings of their apartments, ensuring visibility and transparency. In addition, homeowners are offered extreme flexibility in being able to block out dates where they would like to keep their apartment for their own personal use.
4. Do you have any plans to venture into other international markets? Can we expect Maison Privee in India anytime soon?
We are actively exploring a number of new markets and are opportunistically assessing new markets and partnerships when presented to us. We recognise the significant potential of the Indian market and if we are presented with the possibility of accessing sufficient high-quality properties in areas with high footfall, we will be very interested to explore.
5. Describe how the business has developed new services products and revenue streams according to your customer needs.
There are two key elements to our business; the partnerships that we develop with property owners to manage their units and the demand that we can create to fill those units. Neither of these elements can exist without the other, so it is important to always keep both in mind.
For property owners, a general rule of thumb is that they would see at least a 30 percent higher yield by choosing to let us manage their property over doing a long term rental. We do not take on a new unit unless the forecasts tell us that this will be the case and, as a result, we reject a lot of properties from owners who wish to hand them over to us. By following this rule strictly, we are able to keep a portfolio of happy owners, several of whom have entrusted us to manage multiple properties from their portfolio as a result of our success.
On the demand side, we have created a product that is otherwise unavailable on the market. We offer unique properties which are exclusive to Maison Privee with a 5* service from our Guest Relations team that gives guests a true Dubai experience, both in terms of authenticity and luxury hospitality. We have also developed strategic partnerships with third party suppliers such as concierge companies, private chefs, exotic cars etc., and tailor different experiences to different guest profiles. By investing so much in the guest experience, we ensure that we always get incredible reviews for each property on the key OTAs.
6. Give Examples Of Excellent Customer Service And Outstanding Communication With Customers.
Customers are at the core of our business and we recognise them in two distinct categories:
1) the owners of the properties we manage and leverage by in essence turning them into hotel suites and
2) the guests who come and stay with us as an alternative to a traditional hotel.
Both cohorts are inherently critical to the success of our business and both have very different needs and demands. We have structured our team to address each separately. Our Owner Relationship Manager leads the interface to our property owners from property acquisition to ongoing client relationship management. Provision of up to date information on occupancy, revenue and overall performance is key to owner satisfaction. Ensuring that at all times our objective of increasing revenue returns to our owners is held.
We have implemented a Property Management System which can provide owners with full visibility of the bookings in their unit, including the duration, value and origin of the guest. This facilitates transparency and comfort in understanding future bookings. It also allows owners to block their unit for their own use when needed.
Our Service Delivery Team oversees the customer journey from once there is an initial touchpoint to post-stay customer relationship management. We aim to deliver an exceptional guest experience at every touchpoint and have empowered our reservations and guest relations team to make practical customer-centric decisions. For example, we allocate each Guest Relations Executive with a budget to create exceptional 'wow' gestures for guests. Whether its a gift for a child's birthday or a welcome bunch of flowers for a honeymoon couple, our Guest Relations Team plan and execute in real-time to ensure the small things become peaks of exception.
The growth of our business in terms of units under management and occupancy has been fuelled by this customer-centric approach. The vast majority of our portfolio of almost 100 units has come by way of referrals from existing clients (property owners). This is a testament to our exceptional client relationship management approach. In a similar way, in excess of 40 percent of our bookings come through direct channels – when guests come directly to us from referrals and recommendations. This is an enviable level of direct bookings with most hotel chains happy to achieve 20 percent of direct bookings internationally. We will continue to invest in both people and processes to drive our customer-centric approach to both client and guest management and drive the return on investment enjoyed to date.
7. Mention one Proptech innovation that you think can positively change the course of Dubai real estate in the future.
Rolling out the use of smart locks and seamless access control technology across properties, coupled with platform enabled property management systems to control cleaning and maintenance to delivery hands off control of apartment inventory.
ALSO READ: Fuelling The Proptech Revolution With Brigade REAP