An Exclusive Tête-à-Tête With ANAROCK Property Consultants' Chairman Anuj Puri
Anuj Puri the Chairman of ANAROCK Property Consultants needs no introduction. He is synonymous in India's real estate industry as a visionary par excellence. In an exclusive interview, he talks about his company, his vision, PropTech and much more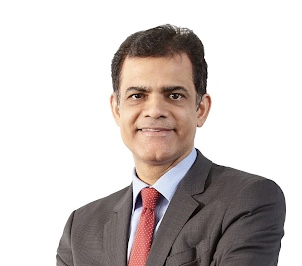 1. Exponential growth has been a synonym to ANAROCK. In coming months apart from GCC countries, which other markets does ANAROCK aim to spread its wings and start its operations?
Having covered the key NRI markets for Indian residential real estate, we will be concentrating on attaining the widest-possible reach within the Indian subcontinent. Meanwhile, we have ramped up our technological abilities and now manage over 80,000 fully-vetted channel partners across the world to ensure global business coverage.
2. ANAROCK has handled 300+ project mandates, which three case studies stand out for you and why?
While we cannot comment on our clients due to our strong confidentiality agreements. However, we have had the most interesting business environment in NCR, where oversupply is a major issue. Given the magnitude of mandate requests we received for this region, the main task at hand was to identify the many credible builders over and above the obviously strong brands. Contrary to what may be expected, there are many such serious and completely transparent players in NCR – but it takes a fairly thorough due diligence to separate the wheat from the chaff, so to speak.
3. Why TRESPECT? In the long run, how do both models differentiate one from another? And in future can there be any synergy between two?
TRESPECT is an independent B2C brokerage that handles 'open market' transactions, as opposed to ANAROCK which largely does entire project mandates. As such, TRESPECT's business model is very different from ANAROCK's and for that reason it has its own offices and teams.
4. Do you see recession hitting India any time soon? If yes, what impact it could possibly have on India's real estate growth story?
India's economy has been going through a tough phase for 2-3 years now, but 'recession' is a strong word to use and probably not very appropriate. The word 'recession' implies that irreversible decisions have been made and that the government is helpless to rescue the economy. That is not the case in India, where the government is working closely with industry stakeholders across the board to resolve slowdown issues. Also, the decisions that were taken at the policy level were necessary to bring the Indian business environment out of opacity and into regulated transparency. A degree of shakeup must be expected and was evidently factored in. Yes, it will take time for the economy to regain an even keel again, but I expect real estate to crest the trough in the next 12-18 months.
5. What is the importance of proprietary technology for ANAROCK in achieving profits amidst a real estate slowdown? What technologies or software do ANAROCK rely on to increase the efficiency?
Residential real estate sales and marketing have always struggled with efficiency and reach. ANAROCK has been able to break these barriers through proprietary technology which has resulted in higher sales and better profit margins. Over the last 2 years, we have invested significantly in our 50-strong technology team led by Rahul Yadav. All technologies our teams use is created in-house after thorough research and vigorous feedback process.
We have also invested heavily in Saas – Software as a Service. This is an exciting new frontier for real estate companies interested in leveraging advanced software technology to drive their business. Previously, Indian real estate developers seeking a tech-orientation to their business had to rely on mainstream software giants who, while adept at technology, do not really understand the specific requirements of the India-specific real estate business. We have bridged this gap with our proprietary SaaS service geared specifically for real estate developers.
6. A scenario: You wake up in the morning tomorrow. You read a message on your phone. That message is the most awaited news for you for this year. Which could mean that you just might double your targets for this year. What would that message be?
'The Government has resolved the NBFC Crisis'
7. Five sets of numbers that define your last year growth story?
Sales, team strength, new offices, gender diversity ratio and happiness quotient of our employees.
8. Three PropTech start-ups you would love to put your own money upon?
Any focus we have on external start-ups is with the clear intent of fostering it into the ANAROCK universe. When we sense potential in a firm, we will bring them into our fold. We have our own cutting-edge technology team headed by the best brains in the real estate technology field. This means that our standards are rather high and the field of potential start-ups that would interest us is therefore quite rarefied.
ALSO READ: Fuelling The Proptech Revolution With Brigade REAP