OYO LIFE confirms the growing presence in the Student Housing segment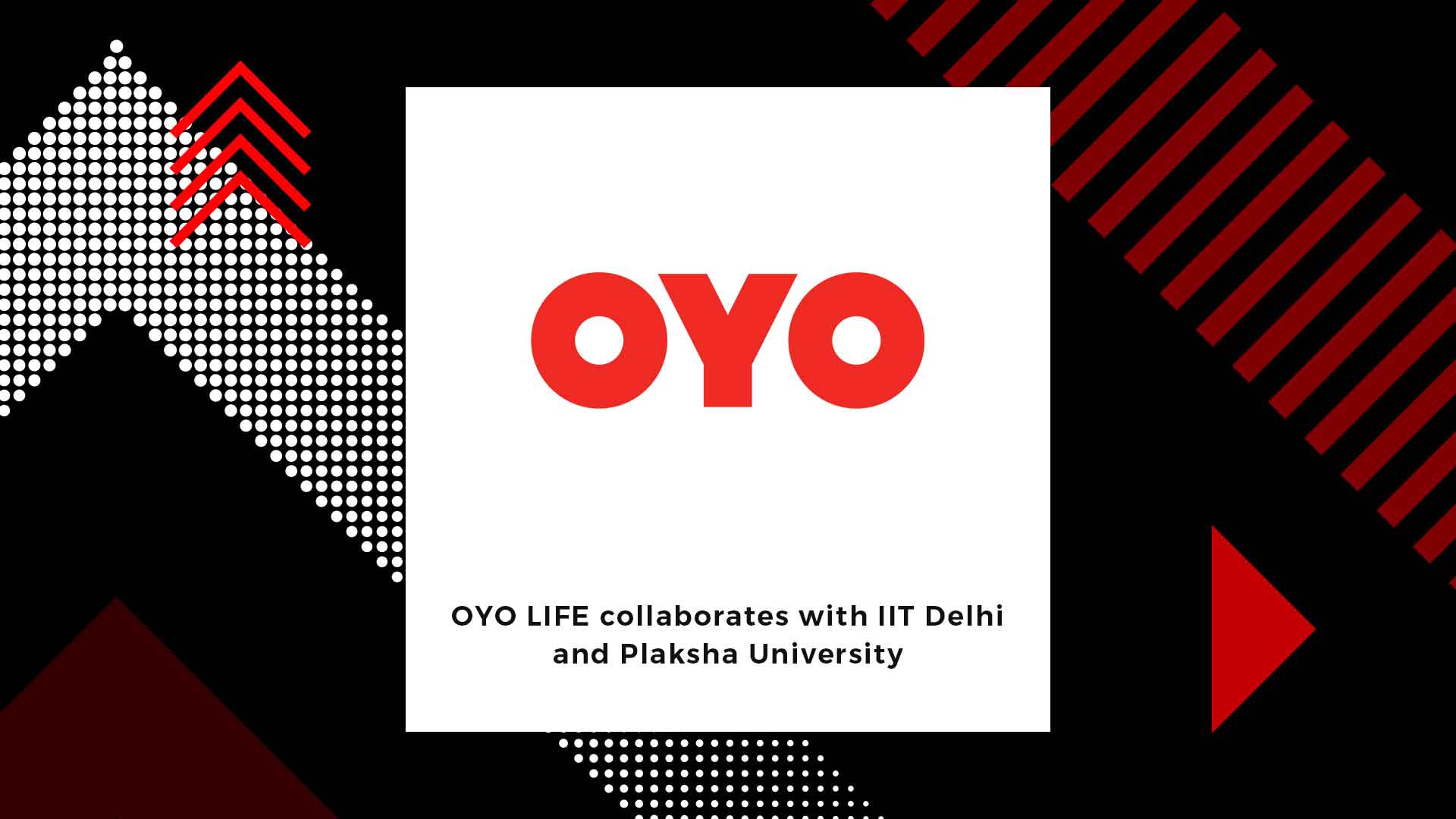 Strengthens India presence; Identifies student housing segment as a key growth driver
Targets migrant students, in search of affordable accommodations near college campuses
Partners with Plaksha University and IIT Delhi for managing 500+ beds
OYO LIFE, the country's fastest-growing long-term fully managed housing rental solutions player confirmed it's now expanding its footprint in India by growing its presence in the student housing segment as well. Traditionally catering to first jobbers and professionals, OYO LIFE is also tieing up with marquee institutes like IIT, Delhi and Plaksha University's Fellowship program in Gurgaon and will be managing over 500 beds for the student community.
With the growing student intake especially in institutes in metropolitan cities and the consequent shortage of on-campus hostel facilities, the company is poised to tap the opportunity by providing fully managed, long term rental solutions to students. OYO LIFE has signed an agreement to provide 500+ beds for students of both IIT and Plaksha Tech Leaders Fellowship in Delhi and Gurgaon respectively to provide affordable accommodations starting from the price as low as Rs 6500 -12,999 per bed, per month (in some cases, depending on the location and size of the room. All OYO LIFE buildings will be equipped with essential amenities like Wi-Fi connectivity, television, refrigerator, AC, regular housekeeping, power backup, CCTV surveillance, and 24/7 caretaking.
Targeted at millennials and young professionals in search of fully managed homes on long-term rentals, at affordable prices, OYO LIFE offers end to end managed, comfortable, high-quality living experience that eliminates the hassles of finding, accessing and managing everyday housing.
"We are excited to partner with IIT Delhi and Plaksha's Tech Leaders Fellowship to offer our first-of-its-kind, end-to-end fully managed housing experience for the students. As academic pursuits today require more flexibility and mobility, the demand for fully furnished, fully maintained, internet-ready accommodations and innovative services have increased manifold. OYO LIFE recognizes this need and provides a hassle-free fully managed service to students looking for a place to stay closer to their academic institutions. With OYO LIFE, we are also providing students with a range of affordable amenities such as surveillance and security, Wi-Fi, food, etc to make daily life more convenient. We are confident that our growing presence in the student housing segment will enable us to scale 100K beds by 2019-end, said Mr Rohit Kapoor, CEO, New Real Estate Businesses, OYO. 
Launched in Oct 2018, OYO LIFE has more than 500+ buildings, 25000+live beds and is adding 5000+ new beds every month making it one of the largest businesses for branded fully-managed housing for millennials in India (as of Aug 2019). Currently, OYO LIFE is present in 4 cities in India – Delhi, NCR, Pune, Bangalore and are rapidly expanding our base to 4 more cities – Hyderabad, Chennai, Kolkata and Mumbai.
OYO LIFE accommodation provides essential amenities like Wi-Fi connectivity, television, regular housekeeping, power backup, CCTV surveillance, and 24/7 caretaking. Residents also have access to OYO Support at all times, at no additional cost over the monthly rental charges. These living spaces are carefully curated keeping in mind the preferences of the young and 'always on' generation, with a focus on comfort and convenience, so that these young creative minds can pursue their passions.
Source: CCI Newswire
(Note: The story has been published without modifications to the text. Only the headline have been changed.)